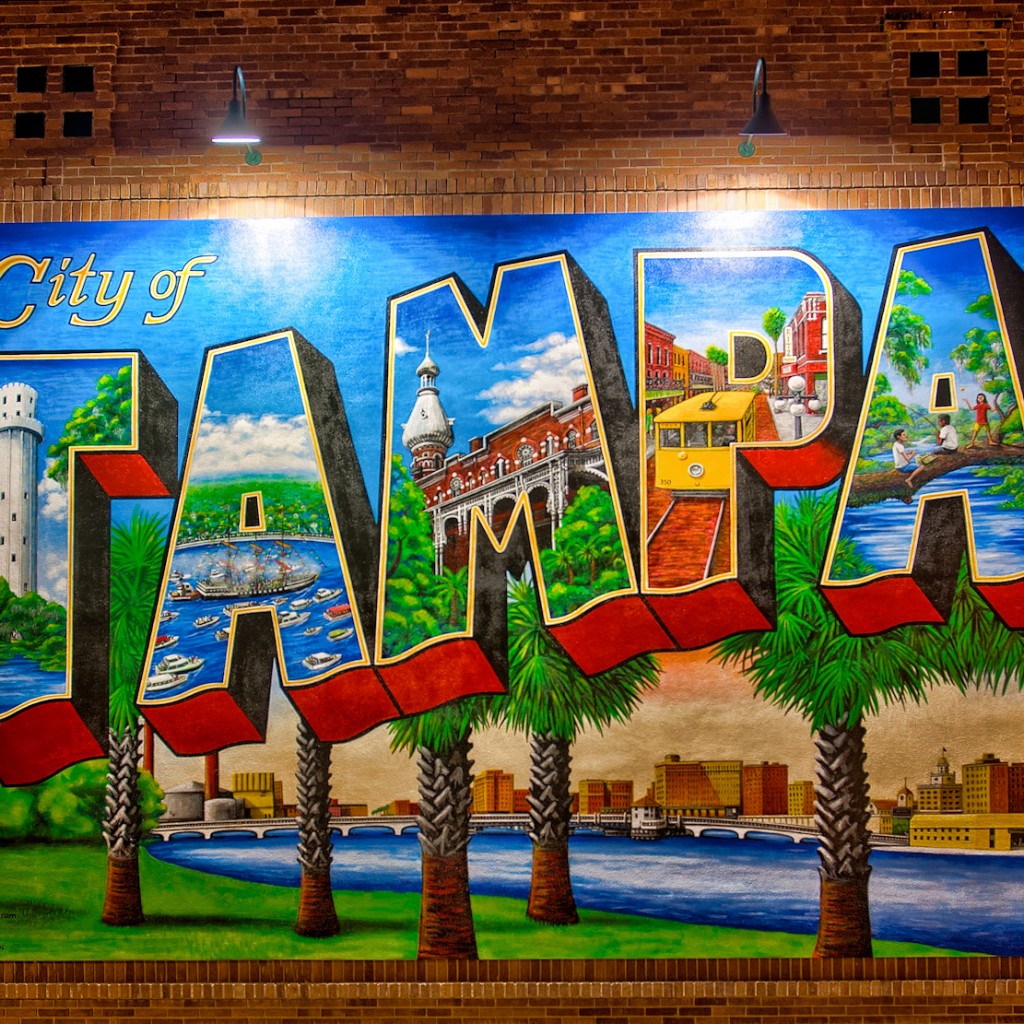 When he began running countywide as the Democratic challenger to Hillsborough County Commissioner Brian Blair in 2007, Kevin Beckner started out very early.
He had to.
Very few people in the political community knew him during his debut run for office. Hillsborough County is a huge area to campaign in, plus he was an openly gay man running to join a board that less than two years earlier had voted to ban "gay pride" events.
He's much better known now, but Beckner still believes in starting out early. That's why he held his first fundraiser Wednesday night in his 2016 bid for the Democratic nomination for Hillsborough Clerk of the Circuit Courts.
"This is all part of how I built grassroots campaigns in the past," he said. "It's my absolute belief that it's the way to run a campaign. You do it from the grassroots up and you can't do that with only six months on a campaign cycle, so we run 20-22 months out."
Actually it about 19 months before the 2016 general election, but more importantly, it's 16 months before the Democratic primary. There Beckner will face longtime Hillsborough Democrat Pat Frank, who's held the job for the past decade.
While guests filled platters of apple cider pork sliders, portobello bruschotta and sundried tomato tapenade at Ulele restaurant, Beckner worked the back porch on a hot late afternoon, greeting guests who came with checks to help his cause.
Among the notable Democrats in the crowd included Mary Mulhern, Pat Kemp and Ed Turanchik, who said he's a "big-time" supporter of Beckner.
"I have no idea whether Pat's going to run or not," Turanchik said, alluding to the potential Democratic battle. "But I supported Kevin when he ran for the county commission, and if Pat runs, I'll continue to support Kevin. I think he's smart, diligent guy, and we all have to move on. More power to him."
News broke Easter weekend that Beckner would take on Frank, an icon in Hillsborough politics. The two differ over previous discussions about the race, with Beckner saying that Frank had indicated to him that she wasn't going to run and that she would be his choice if he she backed out. Frank denies the conversation went that way, saying that she was uncertain about her future at the time of their discussions. She also said her personal choice to succeed her in office has always been Tampa City Councilman Harry Cohen, who works with Frank in the clerk's office.

Beckner says part of his campaign strategy is to simply inform people what the job actually entails.
"The clerk is the CEO of the county, and so they manage all the cash flows that come in," he said. "They're responsible for the auditing; they're responsible for the investment portfolio of the county."
The job description also involves having oversight of all of the county court records and other official records.
Having been a financial planner, Beckner said it's a "natural role" where he can excel.
"We've made great strides with the county over the last 12 years, but we're also lagging in technology and a lot of different other areas to make county more efficient, that could actually enhance the sense of public safety in our community, as well as make for a more efficient court system," he said, That's surely a line he'll repeat once the election between him and Frank grows closer.
Tampa lawyer Gary Gibbons admits that most of the general public probably doesn't have a clue what the clerk does, but he says he does.
"It's a big job. It really is, and being a lawyer, you could suffer a lot if the clerk's office doesn't work well," he said. "Pat's done a good job." He calls the upcoming primary race between them "interesting to see. They're both good people."
With his financial background, Beckner's name was floated by Democrats a few years ago about possibly running statewide for chief financial officer. He opted not to, though, which was a good call. Incumbent Jeff Atwater easily defeated Democrat Will Rankin in a very poor election year for Democrats. Beckner says he hasn't given up on statewide ambitions, but that's not his focus at the moment.
"I had a great concern about the financial stability of the state when the next major disaster hits us, so that is a work that I'm primarily interested in at that particular level, " he said. "But right, now my heart is right here in Hillsborough County."