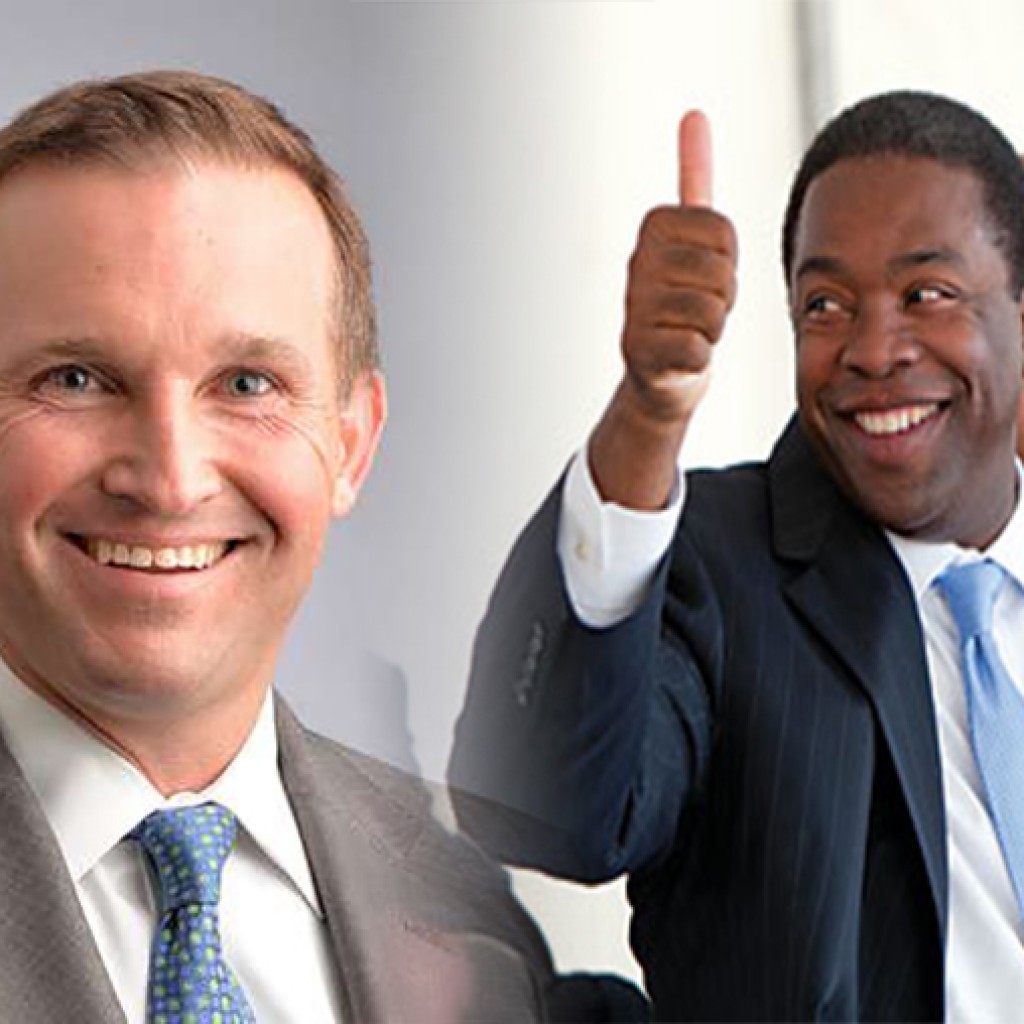 On Wednesday evening, a debate that no one expected to happen at Action News Jax will take place. Lenny Curry and Alvin Brown are going to face off, after a decision on the part of the Brown camp to accept the invitation to debate on Wednesday afternoon, exactly six hours before the 7 p.m. start time.
That changes things for both campaigns. The Curry side, which expected to have the field clear for an hour, will be dealing with a mayor who, if the press release is any indication, is ready to go on the offense, to "defend Jacksonville citizens from Lenny Curry's lies." The Brown side will be able to take to a larger audience its evolution in messaging over the past few weeks  on the campaign trail.
The Brown camp feels confident in the belief on their side that Brown is a better debater than Curry. The two have yet to meet in a one-on-one debate.
The Brown side has, as Florida Politics has reported, has messaged to the left of late by appealing to the base on such matters as the letter to the general counsel regarding discrimination, the seismic testing opposition that was reaffirmed on Tuesday, and other traditionally Democratic issues.
The mayor has moved in messaging on issues such as support for a minimum wage increase on the state level, but on the Human Rights Ordinance has not moved to a position of direct advocacy. Might he in this debate? If so, how will the Republican respond? Curry has not taken a pro-HRO position either, and there is a real sense emerging among grassroots supporters that Brown may move toward explicit advocacy of a HRO expansion before the campaign ends.
This campaign season has seen a lot more messaging from the Curry side than from the Brown side, especially in terms of events that could be covered by reporters. This debate will be a watershed moment, allowing both campaigns to outline their competing visions for the next four years in Jacksonville, and should prove instructive for voters, especially the non-party and undecided voters upon whom the result of the election ultimately will pivot.
Whatever happens, Florida Politics will recap the proceedings after the debate.