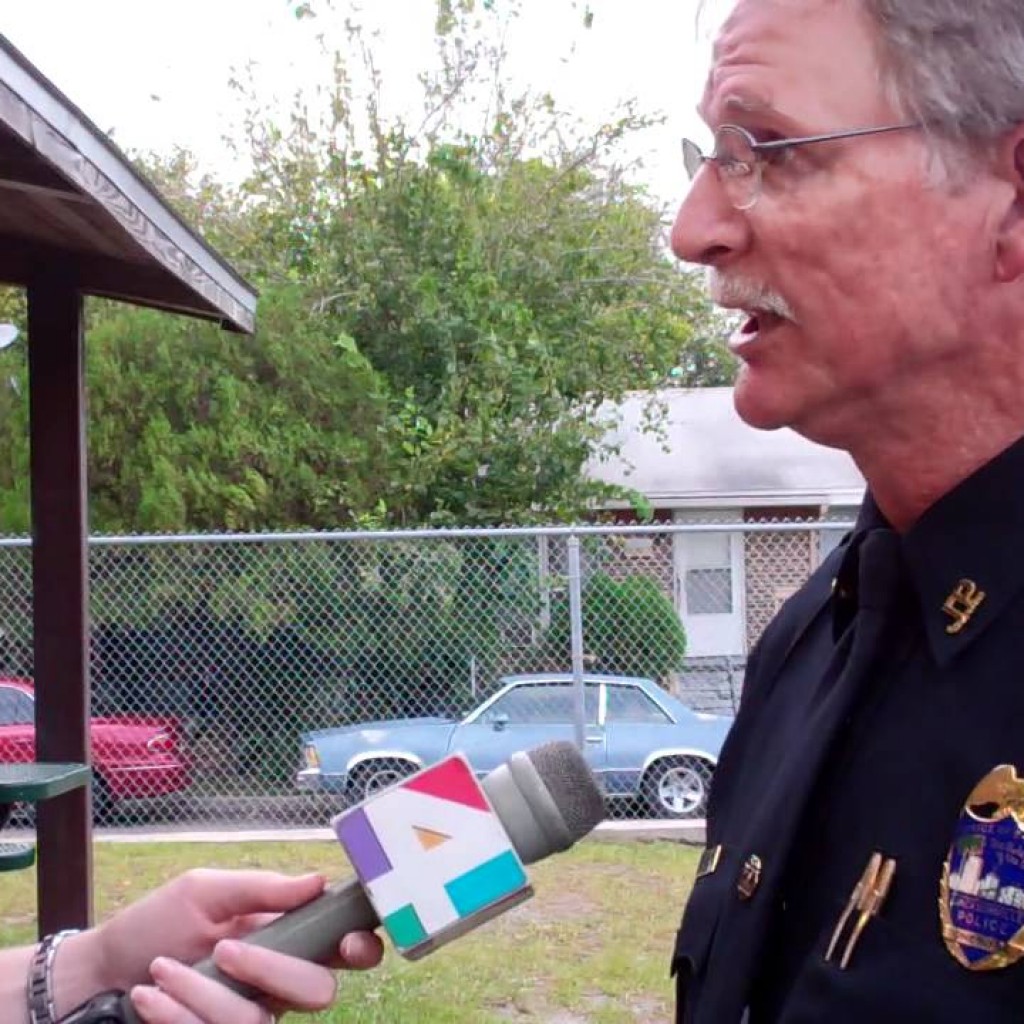 Duval County Sheriff John Rutherford has been a vocal critic of Mayor Alvin Brown and a supporter of his hand-picked successor Mike Williams in the Jacksonville mayor and sheriff's races.
Tuesday morning though, Rutherford turned an eye toward the next election cycle, revealing for the first time his next move as he leaves the Jacksonville Sheriff's Office.
Rutherford confirmed, during another impromptu call into WJCT's First Coast Connect (a program I host), that he's running for the North Florida 6th Congressional District seat Republican Ron DeSantis is vacating to run for Marco Rubio's U.S. Senate post. DeSantis is, so far, the first and only Republican to announce for the contest.
"Oh, Melissa, I knew you'd go there!" said Rutherford laughingly when he called into the show.
"Yes, I am eyeing that seat. We are looking at putting a team together as we speak."
DeSantis, a Tea Party favorite, will challenge South Florida Democratic U.S. Rep. Patrick Murphy for Senate. The race between the two 30-something Florida Congressmen will be one of the youngest pairs of candidates in the history of the U.S. Senate.
The departing Rutherford has called First Coast Connect twice in the past two days to discuss the Lenny Curry campaign's oft-repeated contention that Brown cut 147 police officers from the JSO budget.
Florida Times-Union reporter David Bauerlein last week published a story pointing out that some of those cuts actually began during the 2010-2011 budget year under former Mayor John Peyton. Bauerlein stands by the story.
Meanwhile, Rutherford leaves the JSO with strong name recognition and high approval ratings. Expect him to leverage those assets on the campaign trail for DeSantis' 6th District seat, which encompasses Ponte Vedra, St. Augustine, Palm Coast, the Daytona area, and also inches over toward Palatka.
At the same time, the Jacksonville sheriff's race will turn on whether Ken Jefferson can make the case to voters that the JSO needs a completely fresh approach to leadership. Jefferson has tried to turn Rutherford's endorsement of Williams from a positive to a negative, arguing that more outreach and transparency is needed in particular when it comes to simmering city issues, such as police-involved shootings.
For his part, Williams has touted Rutherford's endorsement on the campaign trail, while at the same time positioning himself as a candidate open to changes when it comes to leadership of the agency.
Update: Rutherford does not have to live in the district to run in the 6th, only be a resident of the state of Florida. However, while he is well-known throughout Duval County, the outgoing sheriff will have his work cut out for him to raise his profile in neighboring Flagler and St. Johns Counties and the rest of the district. Practically and politically, he will likely soon have to establish residence somewhere in the 6th to run competitively.