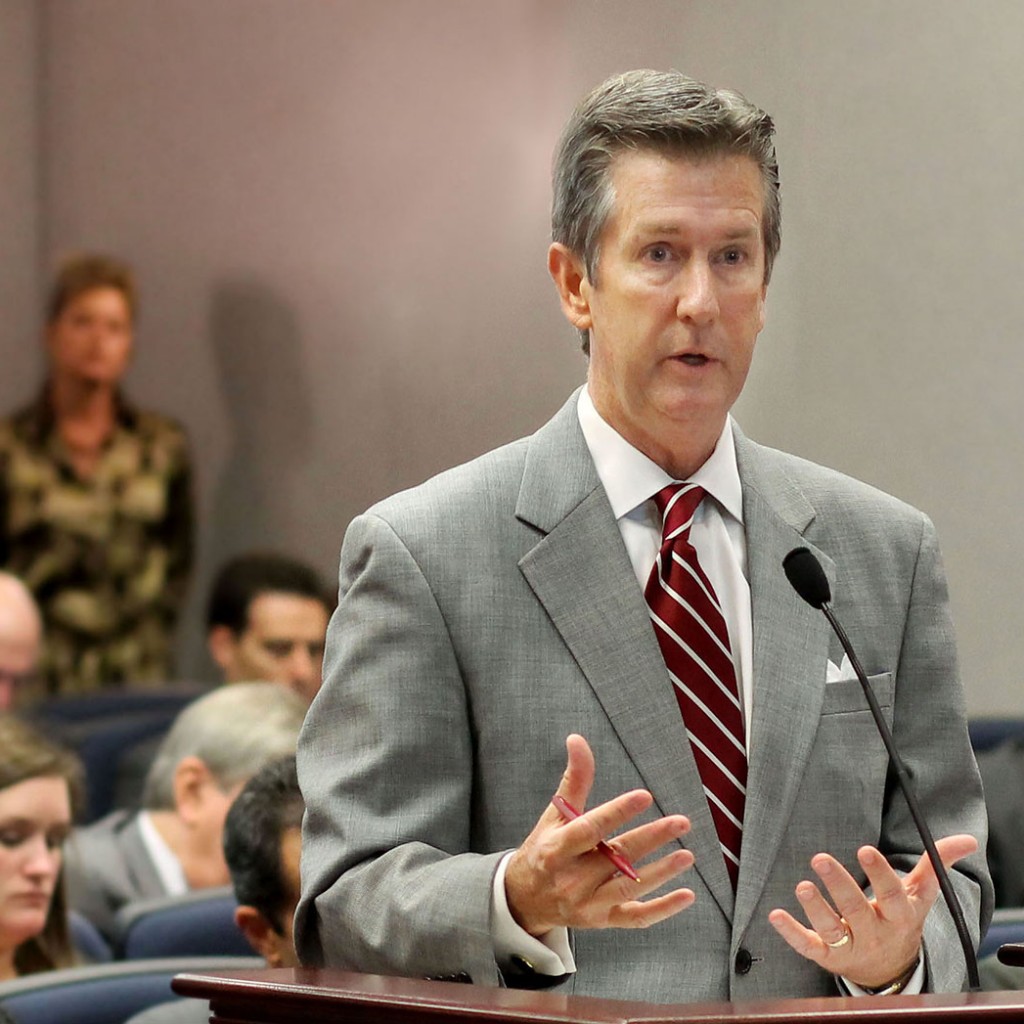 State Rep. Jim Boyd has joined Enterprise Florida as an appointed member of the Board of Directors.
The Bradenton Republican, who is serving as Deputy Majority Leader and Majority Whip through 2016, will advocate for the state-run nonprofit economic development organization within the Florida Legislature.
"Realizing that business is the backbone of our economy, I am excited to join Enterprise Florida's Board of Directors," Boyd said Monday in a statement. "EFI's goal is to ensure current Florida businesses grow and thrive and also recruit new businesses to the great State of Florida by creating the best business climate in the country and I'm glad to be a part of this important organization."
EFI awards state incentive money to attract a broad range of businesses to Florida: aviation, aerospace, information technology, defense and homeland security, clean energy, financial and professional services and manufacturing, among others.  The official agency also provides international trade and development resources for Florida companies wishing to expand globally, as well as services for small and minority businesses statewide.
Enterprise Florida CEO Bill Johnson praised Boyd, calling him a "great asset" for EFI to help Florida remain the most business-friendly state in the country.
"His input at Board meetings and voice, when he is in Tallahassee, is vital to our success," Johnson added. "I thank him for his service on the Board."
Boyd has been a longtime advocate for Florida businesses, highly respected for his work with local and state chambers of commerce. He has fostered relationships with the Associated Industries of Florida, the Florida Restaurant and Lodging Association and the Florida League of Cities. Boyd has represented the Bradenton area since 2010 and currently serves House District 71.
The EFI Board of Directors is made of appointed members, investors, and each member of the Florida Cabinet.