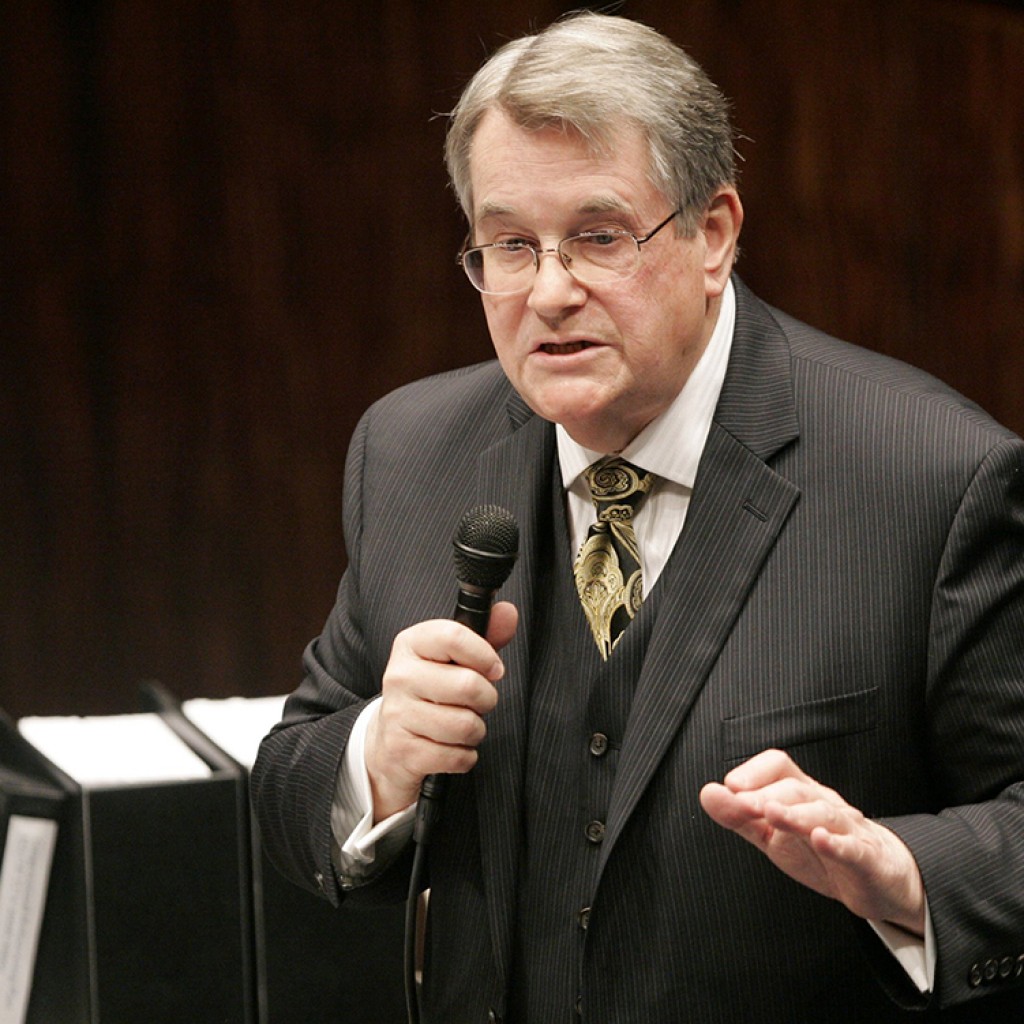 Former Senate President Don Gaetz — fresh from bad publicity for his role in the 2011 redistricting fiasco, when he was chairman of his chamber's map-making committee — accentuated the positive Sunday in an email to his constituents in his sprawling Senate District 1, which runs from Walton to Jackson counties in the western Panhandle.
Legislators often measure their success by how many inches they can thicken the law books. For me, thinning the statutes, downsizing government's rulemaking and body blocking bad bills is more important than passing new ones.
Gaetz's message read, adding that he had written a law responsible that repealed some 2,000 rules and regulations. He went on, however, to tout a new law.
But, occasionally, there's an idea that should be enshrined in law. Such is the case with Triumph Gulf Coast, created by the Oil Spill Economic Recovery Act, which I sponsored but only passed because Democrats and Republicans, House members and senators across the state supported me.

When BP's Deepwater Horizon oil spill soiled our waters and brought our coastal economy to its knees, billions of dollars in damage were suffered by individuals and businesses, local governments, our natural resources and by the state of Florida, itself.

Some of those claims are still pending years later in federal court. Most have been resolved by Clean Water Act penalties and RESTORE Act outlays, whereby hundreds of millions of dollars are flowing to regional and local governmental groups who, in turn, are funding stormwater retrofits, species habitats, boat ramps, boardwalks, dune and oyster bed restoration and hundreds of other worthy projects.
Gaetz's plan will straighten out the rest and then some, he wrote.
Under the Oil Spill Economic Recovery Act, three-fourths of all economic damages coming to the State of Florida because of the oil spill are set aside solely to diversify and strengthen the economy of Northwest Florida's eight coastal counties from Escambia through Wakulla.
He also credited fellow Republican Pam Bondi for making BP pony up to make Northwest Florida whole following the 2011 ecological disaster.
Because of the relentless advocacy of Attorney General Pam Bondi, BP will hand over $2 billion during the next 15 years to satisfy the state's economic damage claims. That's $1.5 billion for Northwest Florida. That's over and above individual and business claims, RESTORE Act funds and money paid to local government. Triumph Gulf Coast is established in law as the five-member board to oversee, invest, and deploy that $1.5 billion.
Gaetz went on the explain the the mechanics of Triumph Gulf Coast's board and administration, made up of "private citizens, seasoned and successful in finance and business," not politicians. But ever the public man himself, he made sure to let his constituents know the score when it comes to his accomplishments.
In case you're keeping track, Triumph Gulf Coast is the greatest single economic development fund in the history of Florida.

• • •

Most of the other 100 bills I've turned into laws during my time in the Senate will be forgotten or replaced, as will I. But Triumph Gulf Coast has within it the very real possibility of giving our grandchildren the opportunity to build their their livelihoods and their lives in a better, stronger Northwest Florida.