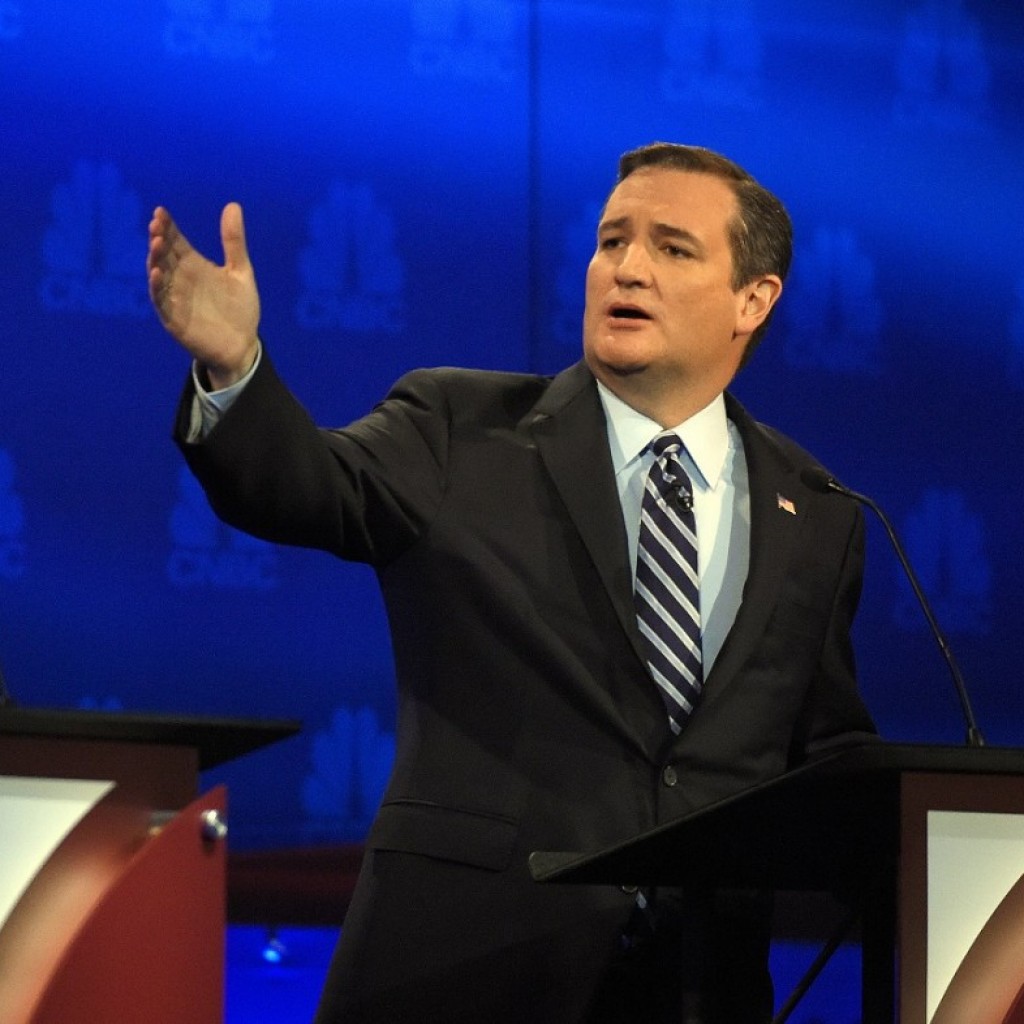 For the first time this year, Texas Sen. Ted Cruz leads in Iowa among Republican caucusgoers, according to a new Monmouth University poll released Monday.
The Texas Senator gets 24 percent among Iowans likely to participate in that state's Iowa caucus scheduled for February. That's a 5-point leader over Donald Trump, in second place with 19 percent, followed closely by Marco Rubio with 17 percent. Ben Carson is fourth with 13 percent, followed by Jeb Bush at 6 percent. Rand Paul is at 4 percent, while Carly Fiorina and John Kasich earn 3 percent each. None of the other six candidates tested in the poll draws more than 2 percent support.
The poll indicates that as Cruz is surges, Carson's support in Iowa has been cratering. Carson led the Monmouth Iowa poll two months ago, but he's dropped 19 percentage points since October.
Cruz, on the other hand, has jumped by 14 points in the past two months. Rubio is also rising, garnering 7 percent. Jeb Bush's 6 percent is similar to what he polled there two months ago.
"This marks the first time Ted Cruz has held a lead in any of the crucial early states. As Ben Carson's stock has fallen, Cruz has been able to corral most of those voters," said Patrick Murray, director of the independent Monmouth University Polling Institute in West Long Branch, New Jersey. "Congressman (Steve) King's endorsement may not be the primary reason for this swing, but it certainly put a stamp on the Cruz surge in Iowa."
About 1-in-7 voters in the poll sample are non-GOP voters who say they are likely to caucus as Republicans in February. Trump holds 30 percent of this group's support, compared to 21 support for Cruz, 15 percent for Carson, and 10 percent for Rubio. About 7-in-10 voters in the sample, though, regularly cast GOP primary ballots. Among this more probable group of voters, Cruz (25 percent) and Rubio (21 percent) garner greater support than Trump (16 percent) and Carson (13 percent).
"Trump will need a huge organizational effort to get independent voters to show up in a contest where they have historically participated in small numbers. Without this dynamic, the underlying fundamentals appear to favor Cruz and Rubio," Murray said.