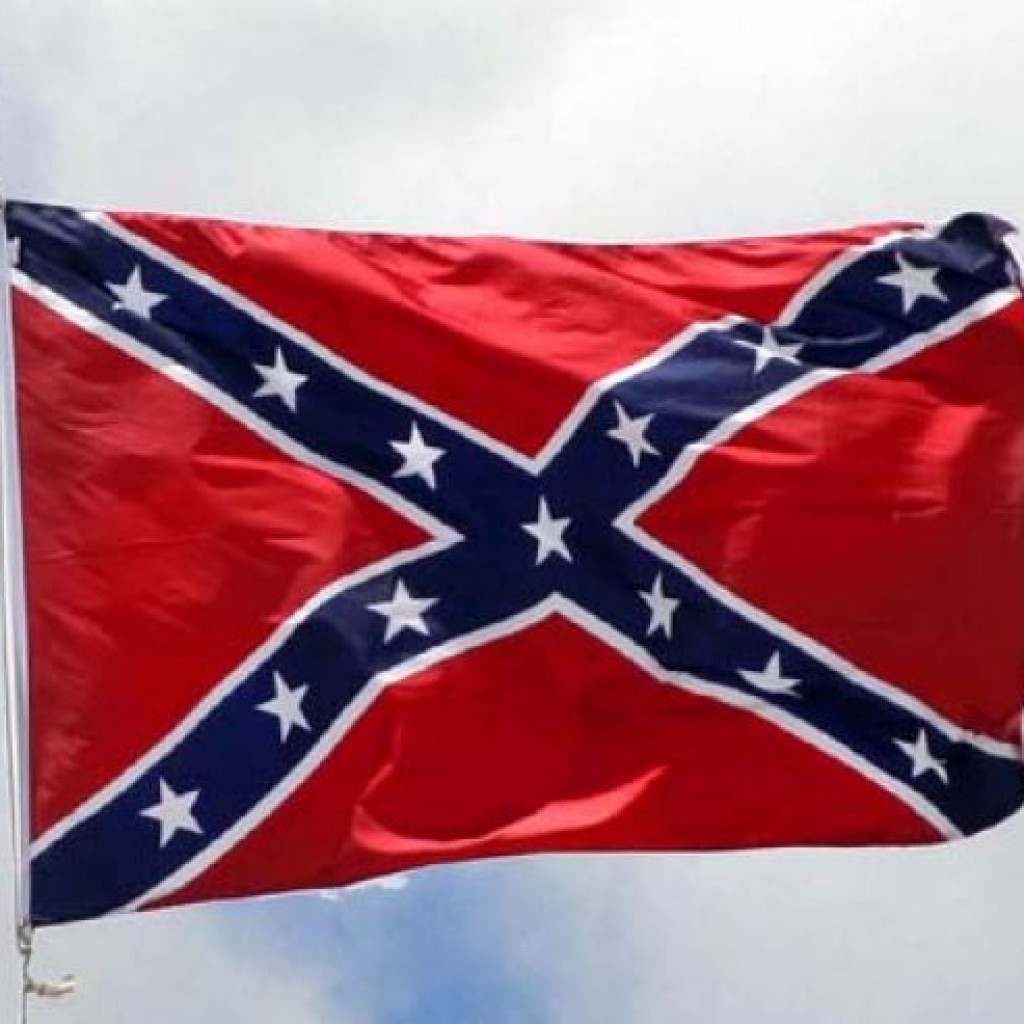 A Jacksonville woman faces up to five years in federal prison after federal authorities say she placed a Confederate flag on a black co-worker's desk, then lied about it. The incident occurred just one week after a racially motivated massacre that killed nine people at an historically African-American church in Charleston, South Carolina.
U.S Attorney Lee Bentley III announced a plea agreement for 58-year-old Susan Thompson, a former employee of the U.S. Army Corps of Engineers in Jacksonville.
Thompson pleaded guilty to making false statements to a federal officer.
According to the plea agreement, on June 24, 2015, Thompson used her home computer to print an image of the Confederate battle flag. The next morning, she brought the flag to the Army Corps of Engineers office where she worked as a civilian employee.
Federal investigators say Thompson surreptitiously placed the image of the flag on the desk of an African-American woman, with whom she had a contentious working relationship and a history of loud workplace confrontations.
Homeland Security, Federal Protective Service investigated, looking into whether the image was intended as a threat of violence, and whether a federal crime had been committed.
During that investigation, Thompson agreed to be interviewed and lied to the inspectors on two separate occasions, according to authorities, denying that she had placed the image of the flag on her co-worker's desk. Thompson eventually admitted that she had been angry with her co-worker and that she had placed the image of the Confederate flag on the desk, but denied that her actions were racially motivated.
The plea agreement is announced a year after the Confederate flag came down from the state Capitol building grounds in South Carolina, and amid an ongoing debate over whether to remove more statues and monuments to the old Confederacy throughout the South.