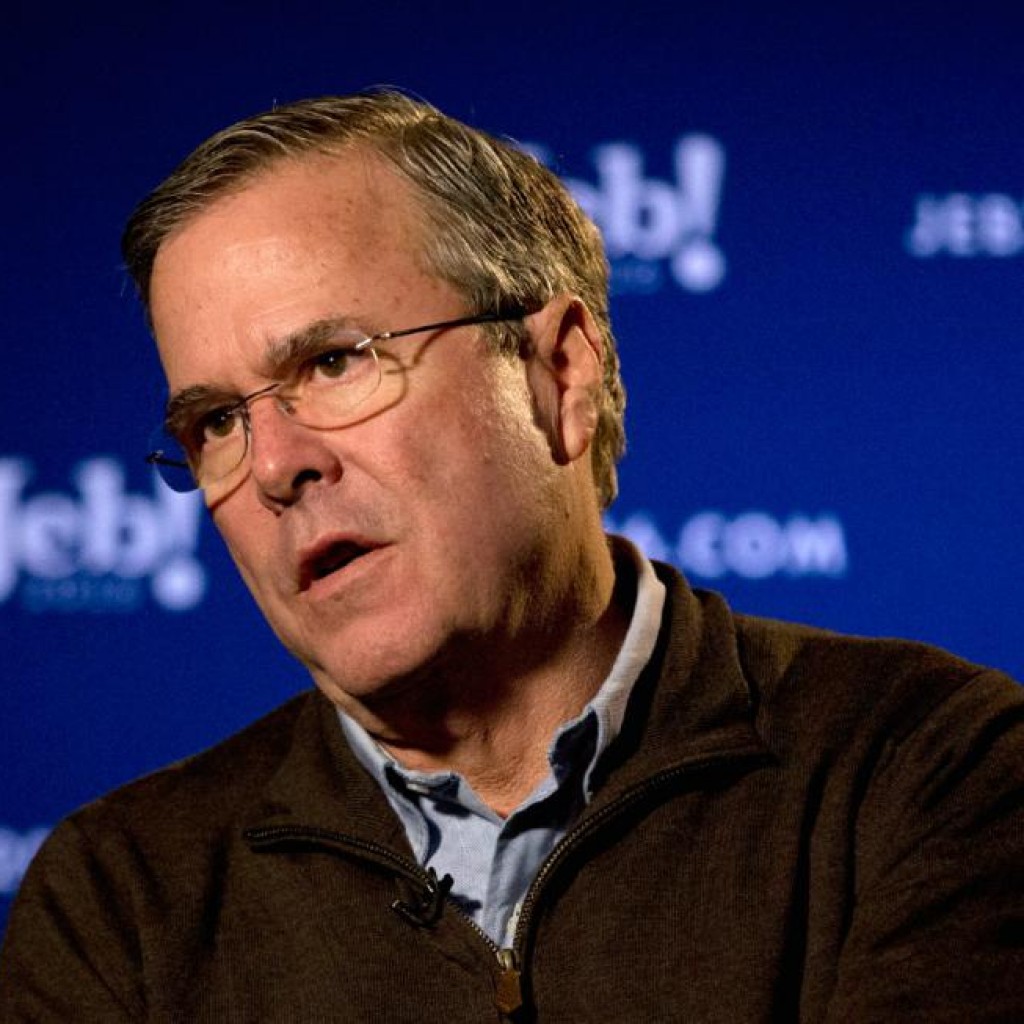 Jeb Bush, fresh off a record-breaking fundraising effort, celebrated in July with major donors at an exclusive two-day conference in Kennebunkport, Maine.
It was there the former governor boasted his $114 million hauls were "only the beginning."
That was last year.
Months later, and weeks before the first votes in Iowa and New Hampshire, Bush supporters are much less exultant, writes Anna Palmer and Ben White in POLITICO, as the money flow has now slowed to a trickle.
For many Bush donors, it's only a "matter of time" before the formerly presumptive front-runner drops out of the race.
Interviewing more than two dozen top donors, Palmer and White found many are waiting for a "pass" to jump ship soon after the New Hampshire primary.
"I'm resigned to it being over, frankly. It's really disappointing," one Wall Street donor told POLITICO. "I'd urge him to get out after New Hampshire if he doesn't do well, but he probably won't."
Sagging poll numbers and lackluster performances in Republican debates have left some Bush fundraisers crestfallen, especially after securing commitments (many in the six and seven figures) just last year. A sense of competition over who can outperform the other has changed into a feeling that one is "throwing money away" on Bush.
Rival candidates are also carefully examining Bush's seeming downfall, waiting to scoop up dissatisfied contributors. So far, there has not been anything close to a mass exodus from the campaign.
The only notable defection has been Brian Ballard, the highly regarded Florida GOP bundler, who now backs fellow Floridian Marco Rubio.
But Palmer and White say that contingency planning among donors is "in full force."
"Donors I've talked to are desperate not to abandon Jeb because of their long bonds and loyalty with the family, but they are also recognizing there is no ROI [return on investment] on this campaign," Rick Wilson told POLITICO. Wilson is another veteran Florida political operative supporting Rubio.
"The sense of these folks is it is so sad," he said. "They whisper to each other, 'When will Jeb go?'"