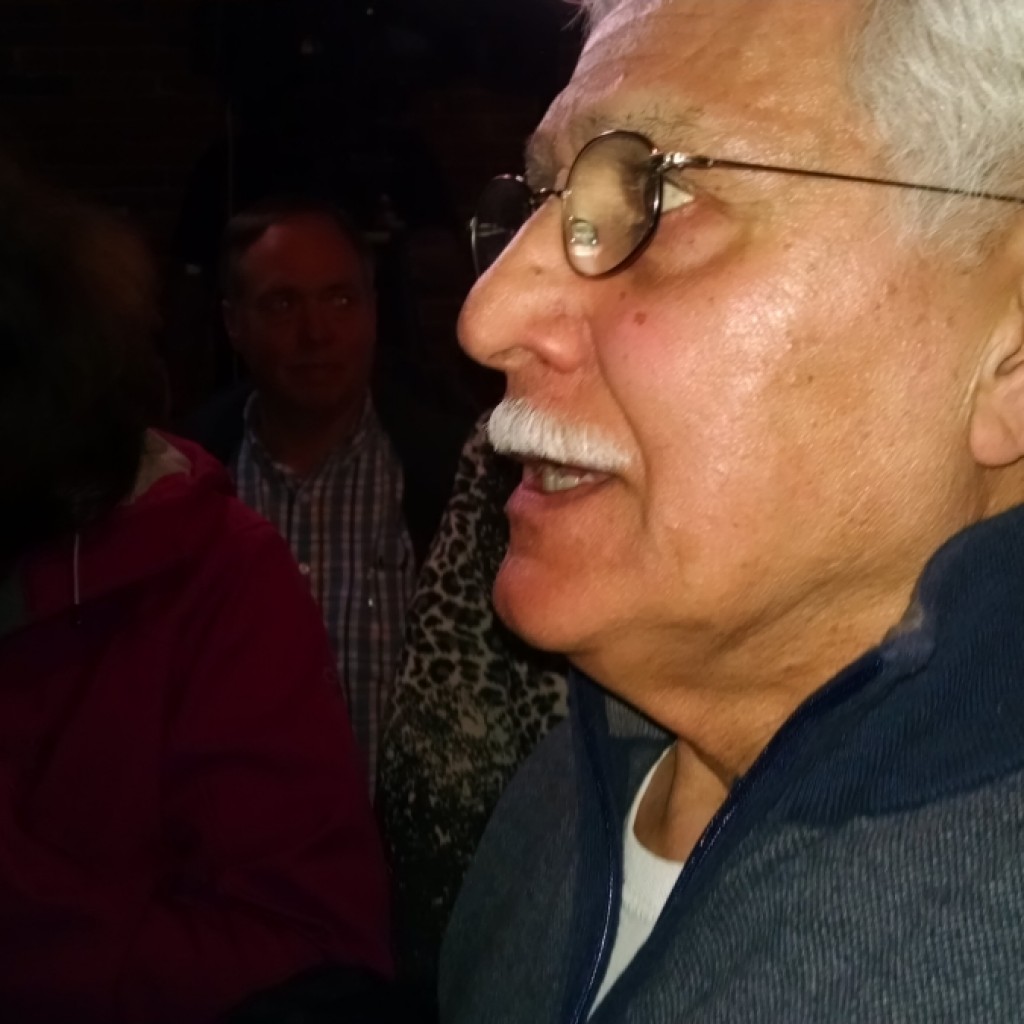 People attending New Hampshire town-hall meetings this week, especially if they're undecided, are being besieged by reporters, .
Vince Merola, 77, from Wolfeboro is one such voter.
After Merola confronted Marco Rubio on Wednesday in Laconia reporters descended upon him. He had chided Rubio for campaigning against "amnesty" for undocumented immigrants during  his 2010 senate run, but then reversing course when he co-sponsored the 2013 comprehensive immigration bill that passed the Senate, but never reached a vote in the House.
Immediately after the town hall ended, Merola discussed Rubio and immigration. He was asked whether he thinks the immigration issue will hurt Rubio's chances.
"He's a good-looking young man,"Merola said. "He's cute. The women love him. He does a great job, and I'm sure he's a good person. There's no doubts in my mind, and he probably has good intentions, but I'm afraid his political ambitions somehow cloud him at times, that's my concern. I'm sure he does it with all of them. They're all opportunists, they wouldn't be running for this office if they didn't have big egos, OK?"
Merola says he's leaning toward the other Cuban-American contender in the race, Texas Sen. Ted Cruz.
"Unlike what Marco just said (in the town hall), he wasn't the only one to (try to) get rid of Obamacare. The strongest one campaigning to get rid of Obamacare was Cruz, and he got crucified by the establishment of the Republican Party."
Merola says immigration affects all aspects of Americans lives, which is why Rubio's stance on the issue disturbs him. He also says Rubio's stance on the issue in Florida is also problematic.
"When he was in the Florida Legislature, he supported free tuition for illegal immigrants. So why should I believe all these things coming out of his mouth now? I want to, believe me I want to."
In 2004, Rubio co-sponsored a state bill that would provide in-state tuition undocumented immigrants. Last month on ABC's "This Week" he said he "absolutely" stands by the proposal, which was ultimately passed by Rick Scott and the Legislature in 2014.