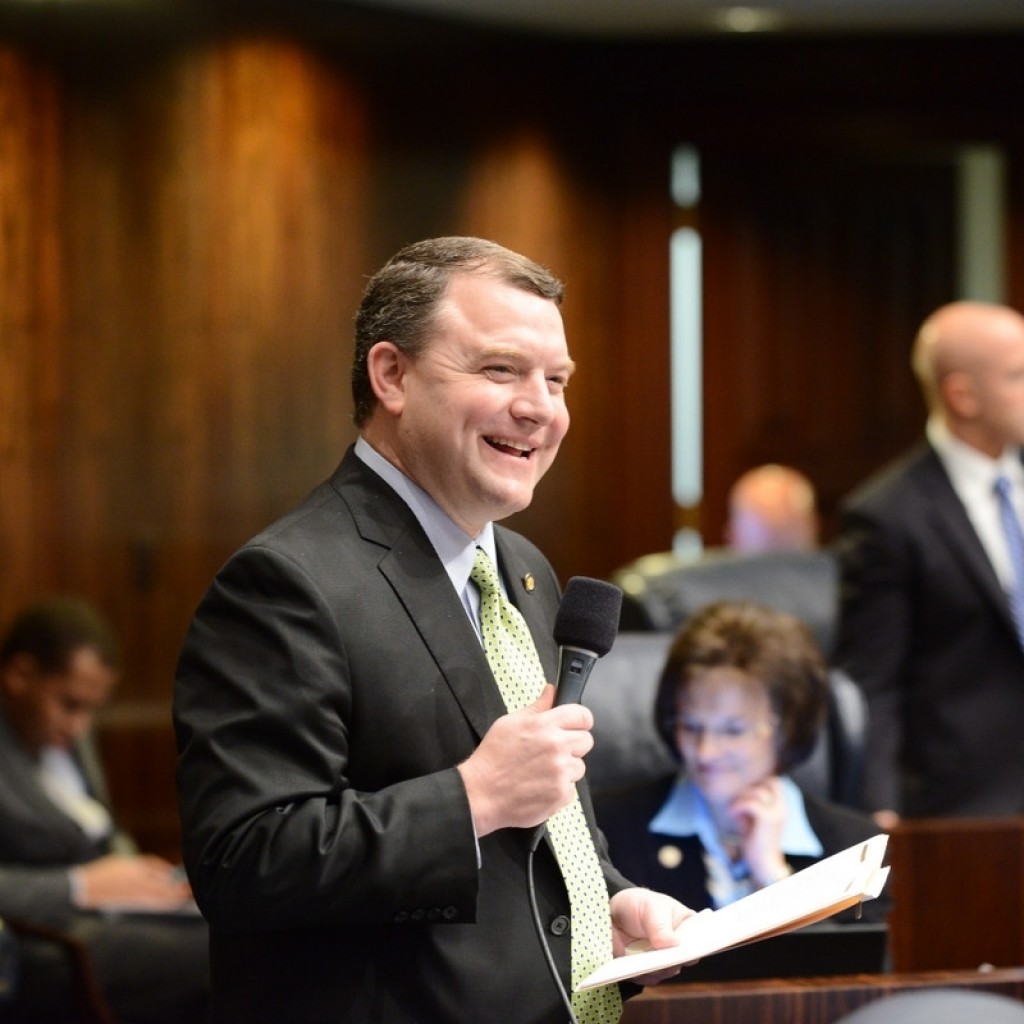 As the state House of Representatives moved on its package of gambling bills Tuesday, the Senate hit pause and delayed consideration of the Seminole Compact and related legislation for another week.
"My intention is to (temporarily postpone) the gaming bills today for one week to give our committee members the opportunity to digest the various amendments being filed," state Sen. Rob Bradley, chair of the Regulated Industries Committee, told FloridaPolitics.com earlier in the day.
After the committee's afternoon meeting, Bradley told reporters the delay was about getting it right, rather than just getting it done.
"The decision had nothing to do with vote counts and everything to do with the fact that this is a complex issue," he said. "These are pretty extensive amendments."
Senate President-designate Joe Negron, a Stuart Republican, filed substantive amendments on both the Compact and a related gambling bill, including loosening restrictions on slot machines and adding his fantasy sports measure.
Negron has proposed a bill legalizing and regulating fantasy sports play in Florida, including a provision to create a new "Office of Amusements." Negron has said, however, that the activity is a game of skill, not gambling.
"I want to make sure there's no ambiguity," Negron said in an interview. "Some have maintained that the regulation of fantasy sports would imperil the Compact … so in an abundance of caution, I think it's prudent to clarify that in the context of the Compact, it would not violate the terms of the Compact."
Florida and the tribe signed a deal in 2010 but the provision that allows blackjack and other "banked card games" expired last year. The tribe was supposed to remove its blackjack tables — but didn't.
The new Compact grants the state $3 billion over seven years in return for continued exclusive rights for the tribe to offer blackjack. It contains anti-competitive provisions that, if broken, allow the tribe to reduce or even stop payments to the state.
One alleged violation of the old agreement is still the subject of a pending lawsuit. That action contends Seminole casinos can keep blackjack even without a new deal because Florida regulators violated the compact with the tribe by allowing South Florida racetracks to offer electronic versions of card games.
Bradley said the bills will return to the committee next Tuesday. With the session half over on Wednesday, the Fleming Island Republican insisted his chamber isn't running out of time to do something and won't ask for a Special Session for gambling issues.
He acknowledged, though, that the annual state budget process sucks away "a lot of oxygen" in the second half of a Regular Session.
"I would anticipate if there is a gaming deal to be had that it would be in either the last week or the week before," he said.
---
Jim Rosica ([email protected]) covers the Florida Legislature, state agencies and courts from Tallahassee.