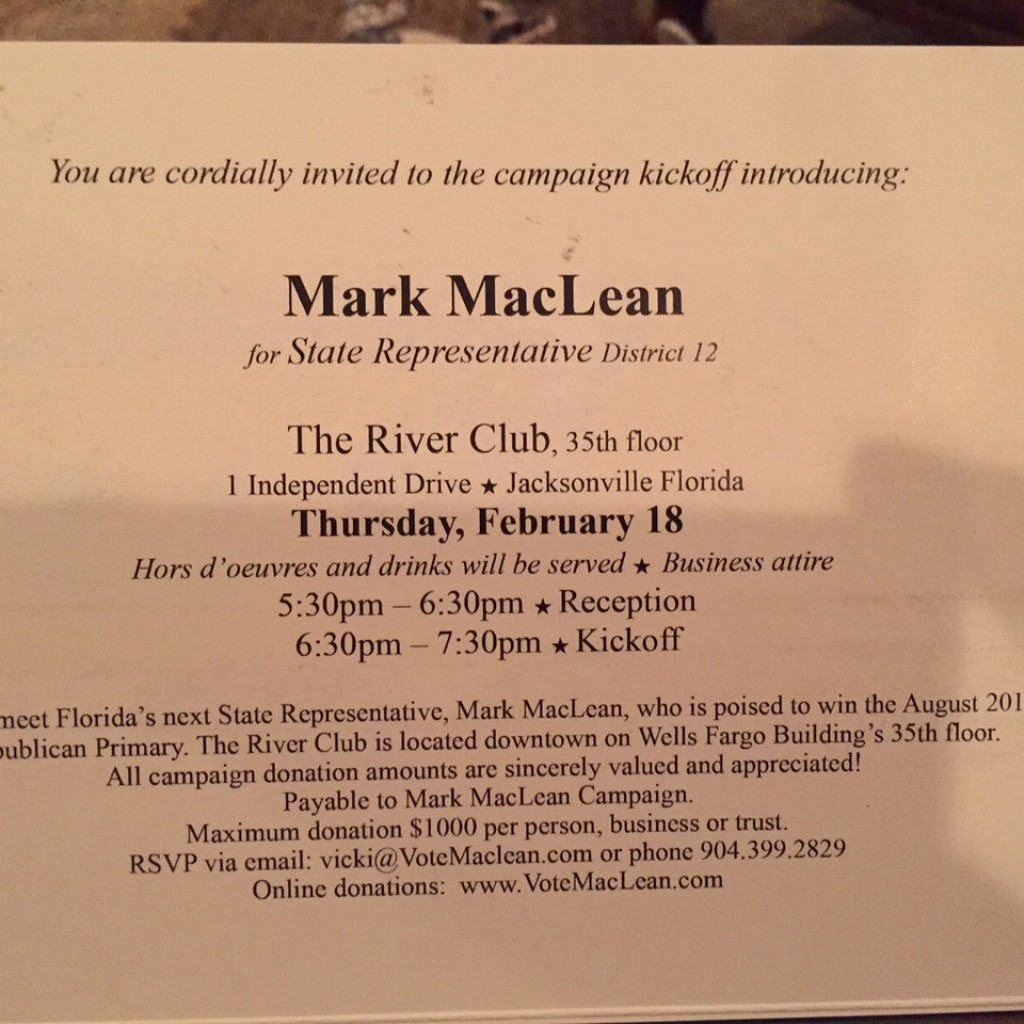 The six way GOP primary to replace Lake Ray in HD 12 had a number of interesting fundraising developments in February.
Money leader Richard Clark, who has raised $50,500 on the strength of money raised before he got his job as a six-figure lobbyist for Jacksonville Transportation Authority, again raised no money.
His former colleague on the Jacksonville City Council, Clay Yarborough, raised another $12,851, putting him within $563 of Clark.
The most interesting donor in the Yarborough ledger: Tim Cost, the President of Jacksonville University, which is in HD 12.
Terrance Freeman, Council Executive Assistant for Aaron Bowman, had a respectable first month, bringing in $13,390… though $5,000 of that came from members of the Freeman family.
Freeman scored donations from some interesting names, including Donna Barrow and Will Torres, both employees of the mayor's office. Alexander Pantinakis, State GOP Committeeman, also ponied up for Freeman. Bowman donated also, as did Ashley Folladori of JAX USA.
One potentially key institutional supporter: J.B. Coxwell, which did max out.
 Mark MacLean, a newcomer to the exciting world of electoral politics, turned heads with the biggest fundraising month of anyone.
A September 18 fundraiser at the tony River Club raised him over $8,000 of his $15,815 total, with the biggest name donor being Matt Carlucci, the former Republican Jacksonville Councilman who cannily backed Democrats Alvin Brown and Sheriff Ken Jefferson in May's elections.
Don Redman raised the unlikely total of $2,485 for the second straight month, giving him just over $10,000 cash on hand. New candidate Mark Black, operating under the policy of "No money? No problem!," raised nothing for his quixotic bid.