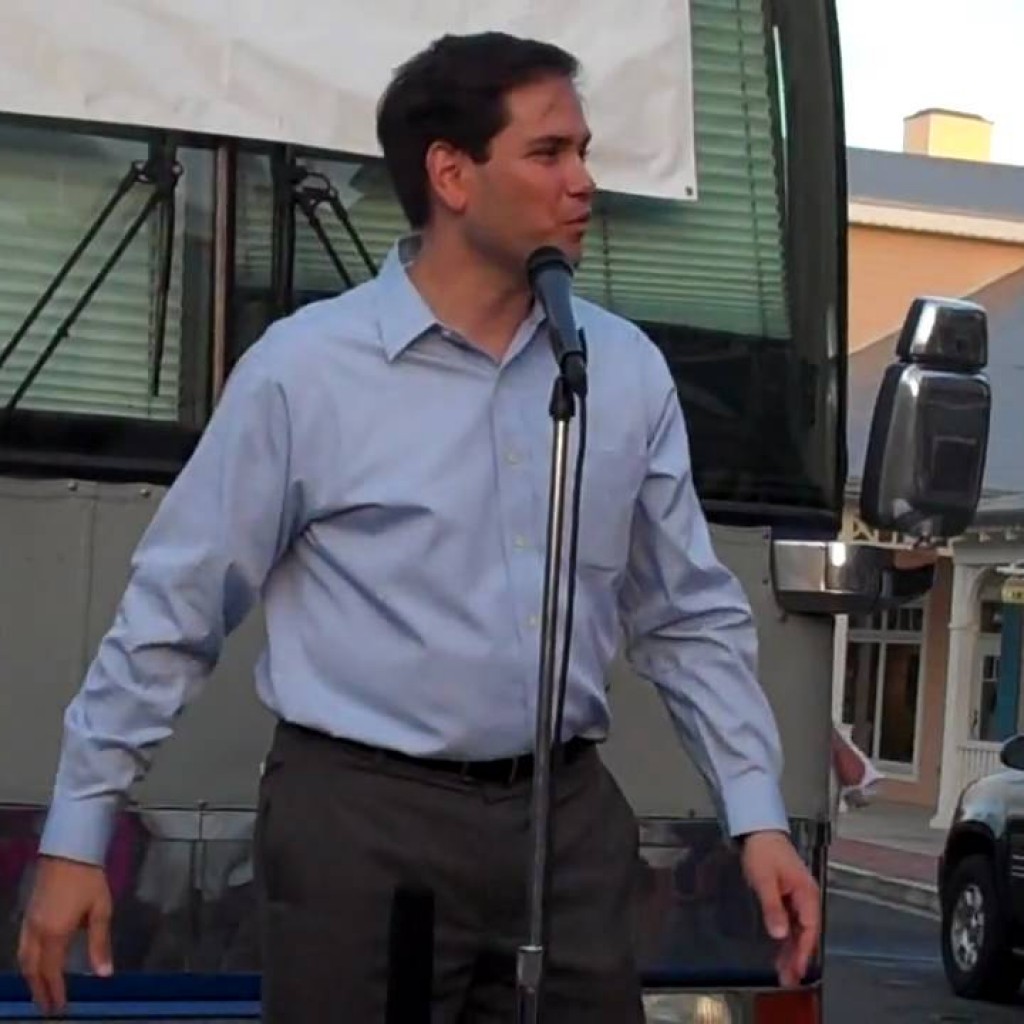 On ABC's "This Week on Sunday," Marco Rubio made what could be his final Sunday network TV pitch as a 2016 presidential candidate.
The subjects included the violence at Donald Trump rallies in recent days in Chicago, Dayton, and Kansas City.
Rubio was third on the show, not a good sign for his viability.
Rubio addressed the "outrageous" things Trump said, adding that "I think the media's responsible for some of this," and reiterating his claims about the "professional industry of protesters in Chicago" before saying that Trump "on a regular basis, incites his crowds."
"There are people out there who are unbalanced," Rubio said, a contention supported by recent events.
"Our political discourse looks like the comment section of a blog," Rubio said. If it continues "we're going to lose our republic."
He repeated his recent doubts about supporting Trump should the businessman win the nomination: "It's getting harder every day."
"I think we're having a battle to define conservatism in the Republican Party. I do not want the Republican Party or the conservative movement to be defined by Donald Trump's campaign."
The campaign "has turned into a real circus,and now it's turned into something worse," Rubio said.
For all that, Rubio predicted Trump likely would depress voter turnout in November.
"How about the millions and millions of people around the country who have said that if Donald Trump is our nominee, we won't vote?"
"I still believe that Donald Trump will not be the nominee," Rubio said, adding that Trump needs 60 percent of the vote going forward to be nominee, and that Ted Cruz needs even more support.