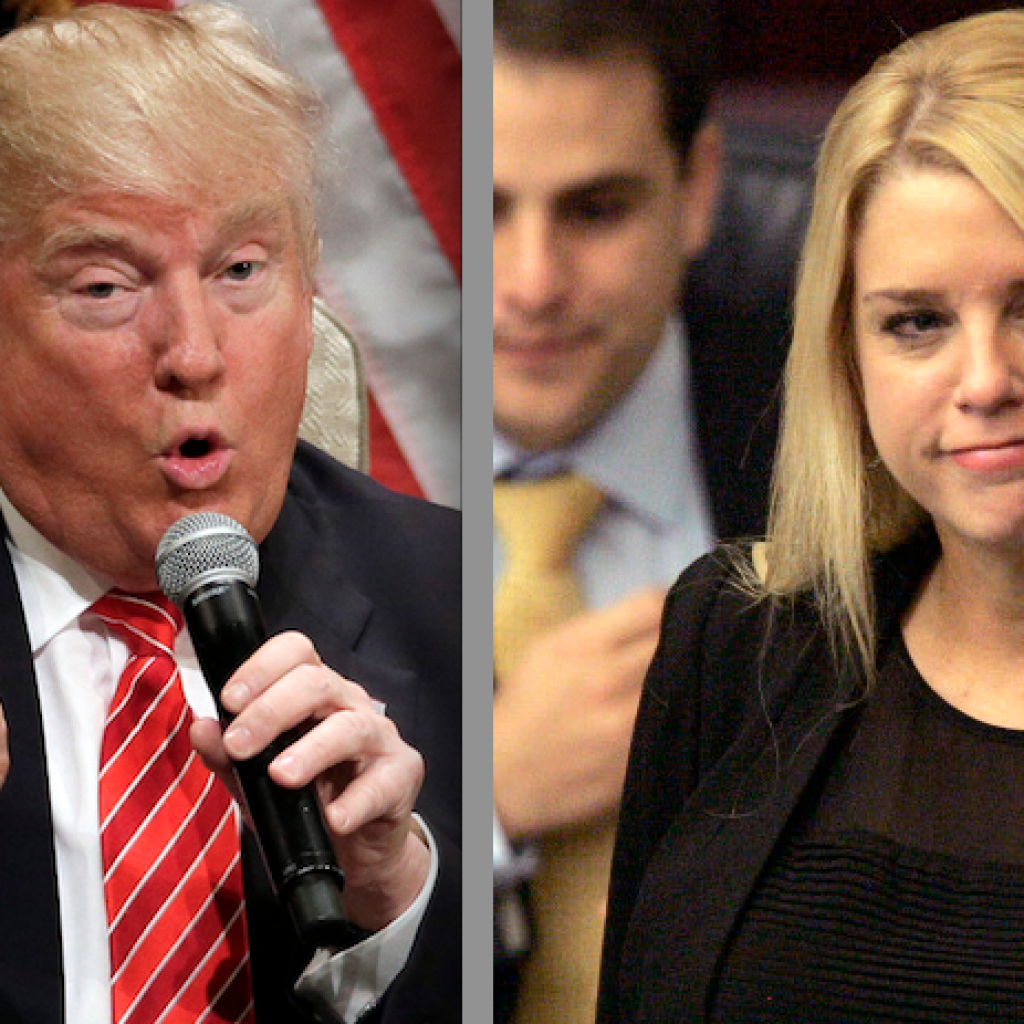 In the highest-profile Florida defection yet from favorite son Marco Rubio, Florida Attorney General Pam Bondi Monday endorsed Donald Trump in the Florida Republican presidential primary, the Trump campaign announced.
Bondi joined Trump at a rally in Tampa Monday afternoon and praised the Republican front-runner who is trying to stay ahead of Rubio, Florida's junior U.S. senator.
"People today are looking for leadership, the kind that Mr. Trump offers, that's unafraid to tell it like it is and will do something about renewing America's strength and greatness. That's why I am pleased to announce my support of Donald Trump for president," Bondi said, according to a new release from Trump's campaign.
"We have been friends for years, and I know his family personally. I've seen first-hand how he leads, and how he cares deeply about the people of this country. If elected president I know he will bring America's best minds together to preserve what we have, and secure what we need, for the future."
While Bondi's relationship to Trump has been well-documented and her refusal to endorse Rubio well-reported, many observers wondered whether she would do the same as Florida Gov. Rick Scott: simply remain neutral, rather than weigh in against Florida's candidate.
Rubio has lined up scores of Florida GOP political leaders behind him. But the list of those declining to endorse him was just as apparent, including Scott, Rubio and former Gov. Jeb Bush.
Trump called Bondi's endorsement "a great honor."
"I love the people of Florida, where over the years, I have invested my time, hundreds of millions of dollars and employed thousands of people," he said. "Pam is one of the many individuals I have formed a great relationship with and I am very proud to receive her support."