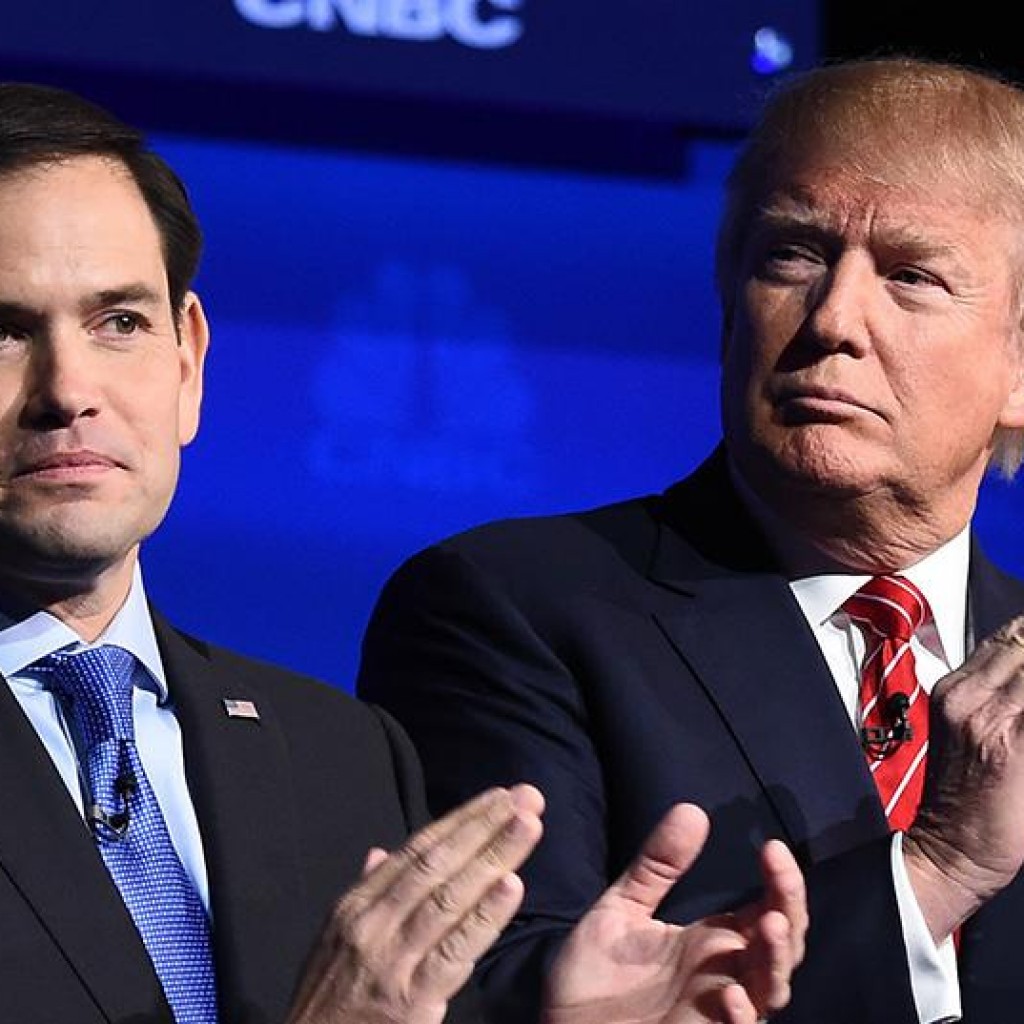 U.S. Sen. Marco Rubio failed to convince a majority of voters in any Florida county outside his home Miami-Dade that he was the best Republican choice for president.
With late but still incomplete returns, Florida's junior U.S. senator was losing every county in Florida to Donald Trump except Miami-Dade. He was finishing third in at least 26 counties, including most of the Panhandle, behind Trump and U.S. Sen. Ted Cruz of Texas.
Long before all the votes were counted, Rubio suspended his national campaign.
Trump was winning 66 counties, and the only county that was close was Leon.
The final score matters little, except to Rubio's pride and political future outside of Miami-Dade. Because Florida is a winner-take-all primary, Trump winds up with all 99 Republican National Convention delegates regardless.
Rubio wins Miami-Dade overwhelmingly, leading by 40 points over Trump, and that hometown dominance lifted his otherwise dismal performance throughout the rest of Florida.
Rubio still had a chance to win Leon County, as he trailed Trump by fewer than 200 votes late in the evening. Yet he also ran the risk of finishing third in Leon behind Cruz, who was fewer than 200 votes behind Rubio.
With Miami-Dade included Trump had 46 percent to Rubio's 27 percent statewide, with more than 2.3 million Republican votes counted. Without Miami-Dade, Rubio was losing by a 2-1 margin to Trump statewide, 48 percent to 24 percent.
Among the metro counties, Rubio was losing Orange County to Trump by 9 points, Hillsborough by 12, Duval by 20, Broward by 21, Pinellas by 24, and Palm Beach by 28. His disappointing showings in Broward and Palm Beach indicated that even in South Florida his Miami-Dade connection had little spillover. He was losing neighboring Monroe County by 29 percent.
He also was not popular in The Villages retirement-haven region, where he campaigned Sunday night. He was losing Lake County by 26 percent, Sumter by 31 and Marion by 35.
In the other 66 counties of Florida, Rubio received 24 percent to Trump's 48 percent, while Cruz had 18 percent. Ohio Gov. John Kasich had 7 percent statewide with or without Miami-Dade, so his standing remained irrelevant regardless.
On the Democratic side, former Secretary of State Hillary Clinton's dominance also was widespread, though not complete. She was coasting to a 31-point win over U.S. Sen. Bernie Sanders, 64 percent to 33 percent with nearly 1.7 million Democratic votes counted.
That was no surprise. Polls showed the Democratic race in Florida had never been close.
Like Cruz, Sanders did best in the Panhandle, on his way to winning a total of nine counties, all of them either in the Panhandle or North Florida. He was clobbering Clinton by more than 20 points in Holmes and Lafayette counties, but taking a beating in most of the rest of the state.
Clinton was winning by more than 40 percent in Miami-Dade, Broward and Palm Beach, and by more than 50 in largely African-American Gadsden County in the Panhandle. She also was doing very well in heavily Puerto Rican Osceola County, with a nearly 40 percent margin there.
Among metro counties, Clinton was up 51 points in Miami-Dade, 46 in Broward and 44 in Palm Beach, giving her a South Florida tromp. She was winning Duval by 37 points, Orange by 29, Hillsborough by 28 and Pinellas by 23.