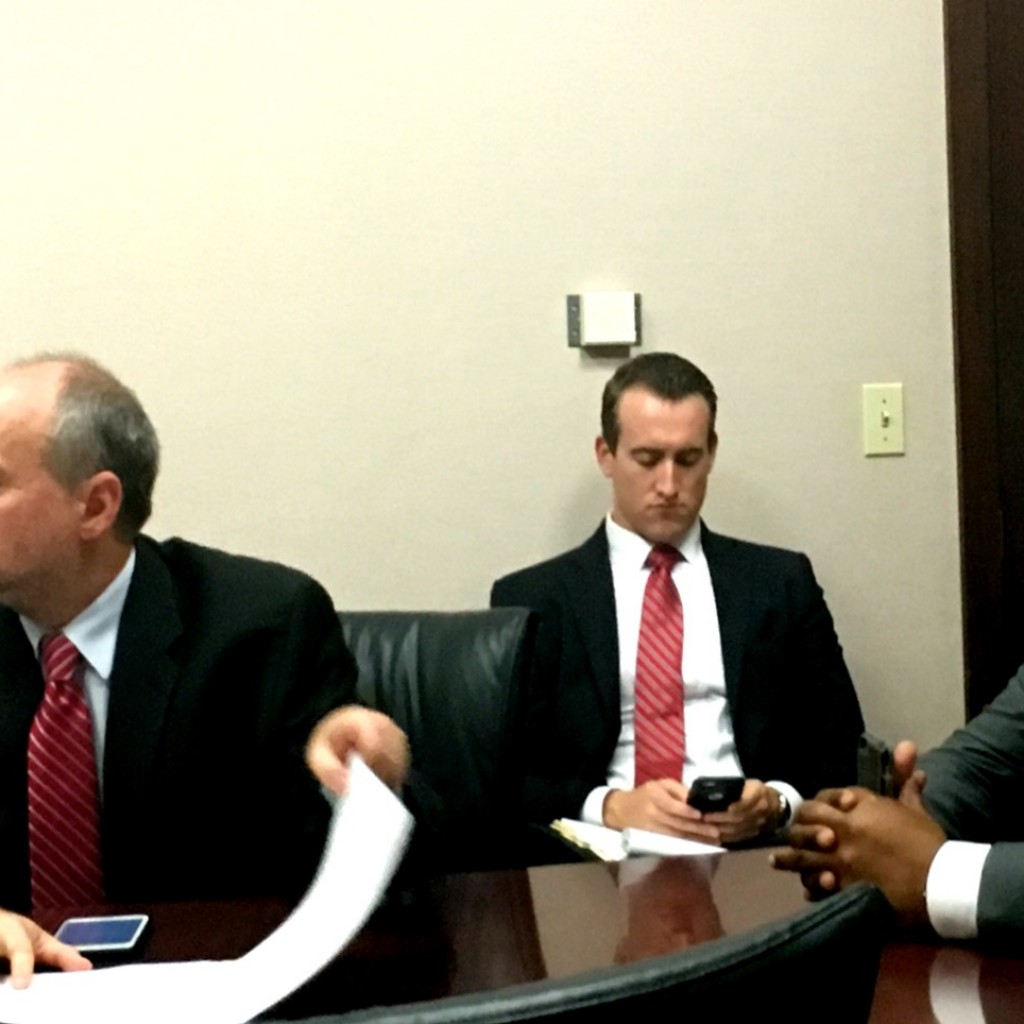 Orange County Sheriff Jerry Demings, Property Appraiser Rick Singh and Tax Collector Scott Randolph cannot, as elected officials, sue Orange County over an election that changes the natures of their offices, a judge ruled Monday.
However, Singh and Randolph can continue to challenge the election results as individuals, Circuit Court Judge Keith White ruled in Orange County Monday.
So their complaints will be heard alleging that Orange County Mayor Teresa Jacobs and the County Board of Commissioners acted illegally when they asked voters to turn their offices into nonpartisan, term-limited hybrids of state and county government.
As elected officials, Demings, Singh and Randolph all have been suing Orange County for a year and a half seeking to overturn a charter amendment approved by voters in 2014. Singh and Randolph also sued as private individuals.
The 2014 charter amendments – there were some offered by both proponents and opponents of partisan politics – had their roots in a partisan fight in Orange County in 2012. And their appearances on the ballot brought out strong allegations of partisan power grabs as motivations for both sides. Demings, Singh and Randolph are Democrats and Jacobs and the majority of the commissioners are Republicans. The county voter base is steadily becoming more Democratic.
Consequently, the Orange case may be watched closely in other counties where tides are changing in voter registrations while elected officials contemplate making county elections nonpartisan.
White sided with the county's arguments Monday that Demings, Randolph and Singh could only sue as officials if they could demonstrate that the charter amendment that was approved by voters would somehow affect their official duties. Though the trio had argued that the amendment would affect their budget power, White did not see it that way.
"There is nothing in the ordinance that adds or subtracts from any of the rights or responsibilities of any of the officials in their official capacity. And that would be required for them to have standing in this particular case," White said.
But he added, it "may have the de facto effect of determining who will perform these duties."
And for that reason, people could sue as individuals who might one day run for the offices, as Randolph and Singh had done.
White set a hearing for April 18 for arguments about the merits of the case.
Demings, Singh and Randolph had argued that their positions were created by the state constitution and are independent of the county commission and mayor, so those officers have no authority to ask voters to change them.
 "As elected officials sworn to uphold the Constitution of the State of Florida, we continue to fight to protect the independence of the offices," Randolph said in a written statement issued later.