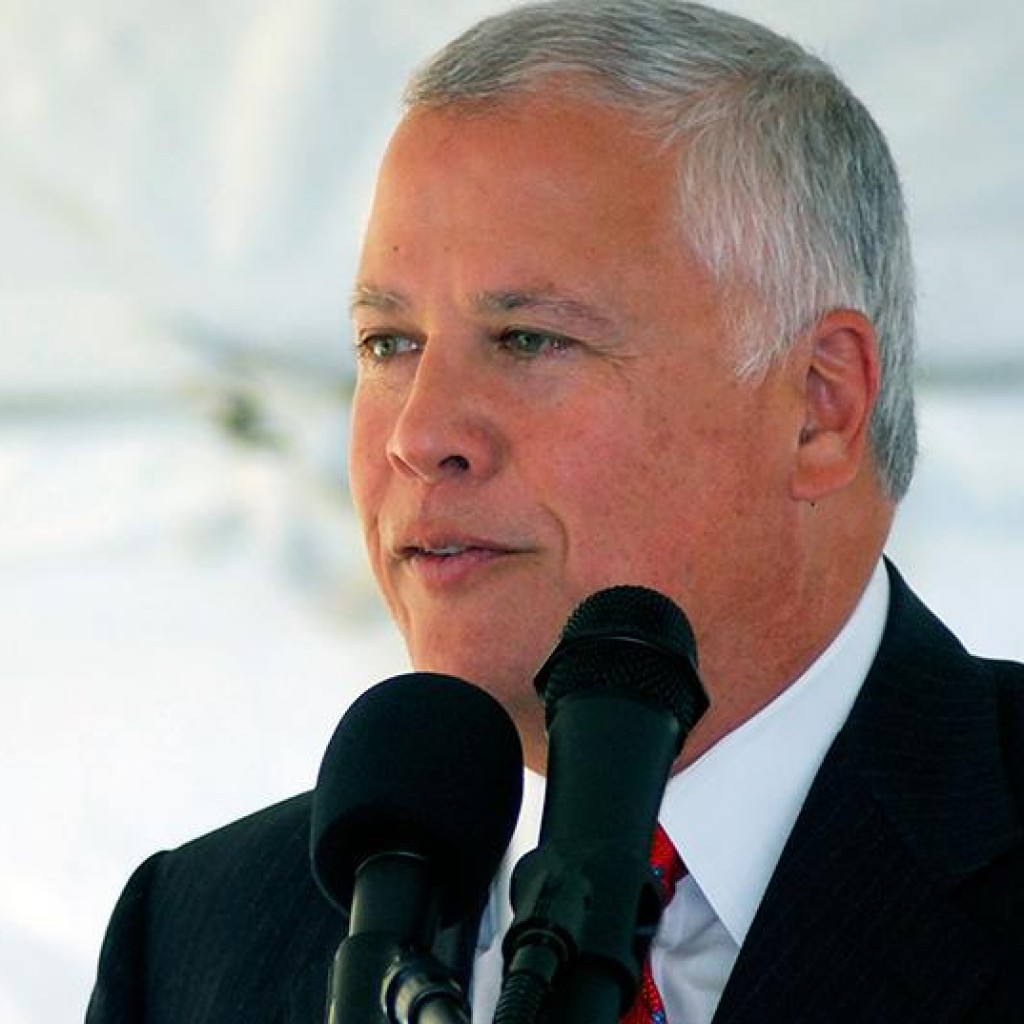 When U.S. Senate candidate Carlos Beruff stopped by the state capital on Monday, he mostly kept it personal.
The Manatee homebuilder and close political ally of Gov. Rick Scott spoke to reporters before a brief appearance at the Republican Women's Club of Tallahassee, but didn't say much beyond the standard GOP boilerplate.
Perhaps that's to be expected in a tight race to replace U.S. Sen. Marco Rubio in one of the nation's most hotly contested Senate contests, where most of the big-name candidates are playing it conservatively, so to speak.
Beruff downplayed his ties to Scott – "he has a lot of friends," Beruff remarked regarding ties as a donor and appointee to multiple state boards – and wouldn't budge when asked about his 2016 presidential primary preference.
Beruff said he agreed with Scott when the governor said it was time for Republicans to "coalesce around the nominee" after frontrunner Donald Trump won Florida in a landslide, but also said that leaves him plenty of wiggle room, since by "nominee" Scott did not explicitly refer to Trump.
Despite chairing Scott's Commission on Health Care and Hospital Funding and sitting on local airport and community college boards in addition to an appointment to the Southwest Florida Water Management District (SWFWMD), Beruff described himself as a political neophyte since he had not run for office before.
"I am an outsider," said Beruff, despite his many political contributions and activities, "because I took my outside experience and did something on each one of those boards which made a difference. That's what's an outsider, not a politician. I'm a business guy who takes practical experience and common sense and applies it in government."
Beruff pointed to cutting SWFWMD's operating expenses from $112 million to $60 million and reducing millage rates as examples of his outsider reforms, as well as cutting out Transportation Security Administration union labor from jobs at the Sarasota-Bradenton International Airport, and slashing spending for a new proposed library at the State College of Florida from $42 million to $17 million.
Beruff also opined there is "no chance" President Barack Obama nominee Merrick Garland will join the Supreme Court.
He said it was unwise "to appoint a Supreme Court Justice when you've got an election that's seven months away. Let the people decide."
Beruff's brief speech to the club focused mainly on his upbringing as an exile from Cuba, where his mother participated in two failed coup attempts against Fidel Castro and later raised a family in Miami.
Beruff faces a crowded primary field in his quest to face off against the Democratic nominee in November. U.S. Reps. David Jolly and Ron DeSantis, businessman Todd Wilcox, and Lt. Gov. Carlos Lopez-Cantera all stand between Beruff and the GOP nomination in August.