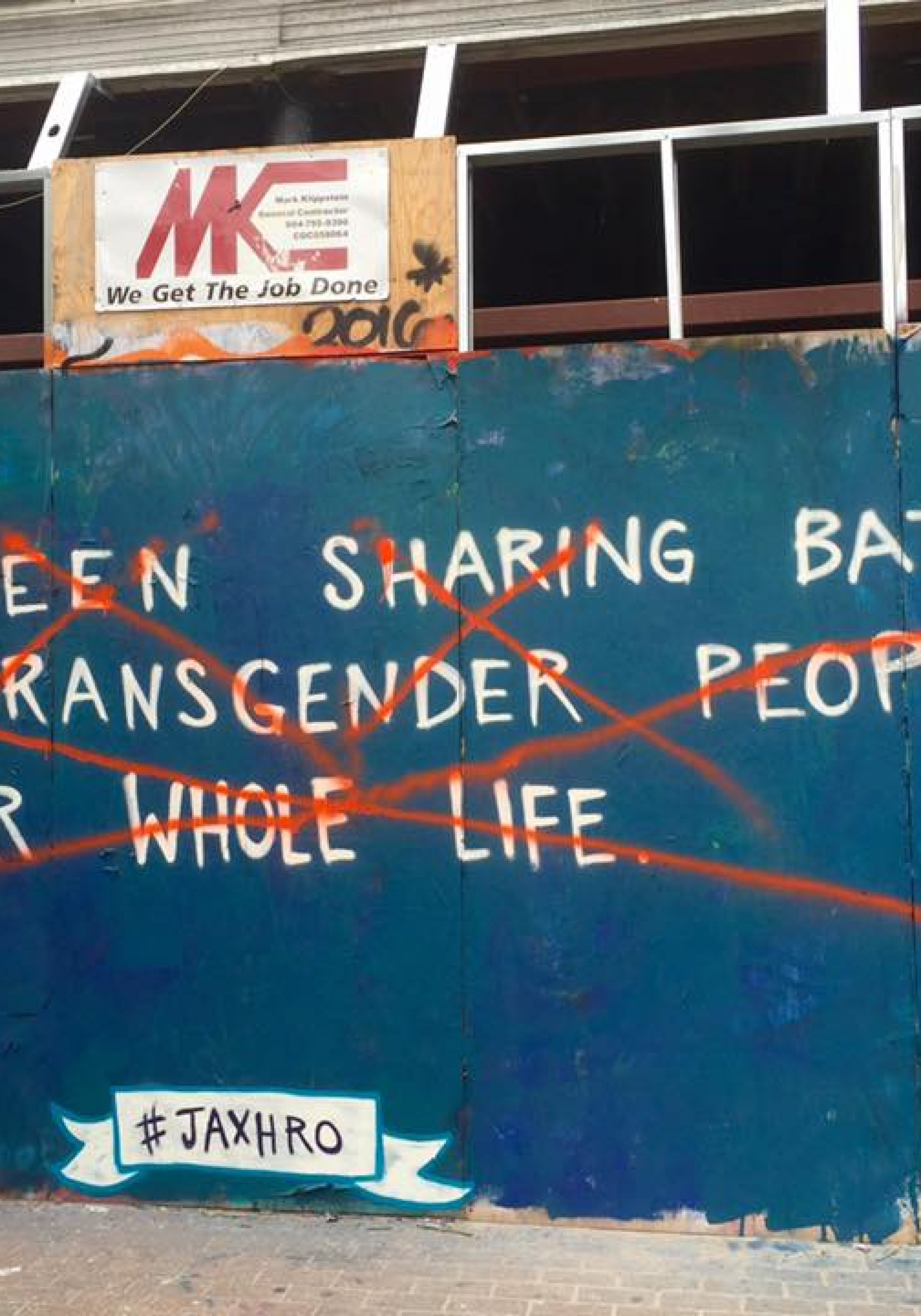 A construction worker vandalized a prominent pro-LGBT mural in Jacksonville's 5 Points neighborhood Thursday, and was dismissed. Both the "before" and "after" pictures of the mural are being widely shared on North Florida social media.
The sign, which fronted the old Peterson's 5 & Dime store, reads "You've been sharing bathrooms with transgender people your whole life." It also includes the #jaxhro hashtag in support of updating the city's human rights ordinance to protect LGBT citizens from discrimination in the areas of jobs, housing, and public accommodations.
The mural was painted by local artists Nicole Holderbaum and Martin Torres.
The artwork "was appreciated by the LGBT community and the building's owner, Steve Williams," says Jimmy Midyette of the Jacksonville Coalition for Equality.
"Sadly, one of the workers of the construction company was seen defacing and vandalizing the sign.  Steve had the foreman dismiss the worker at once. I believe the recent stories from North Carolina, about Target, and our own HRO make this very relevant in Jacksonville.  Transgender people should be free to use the restroom of their choice and not be subjected to harassment," Midyette tells Florida Politics.
The HRO issue remains a pain point in Jacksonville, the largest American city yet to update its ordinance to cover LGBT residents.
Video courtesy Calli Marie/Facebook.