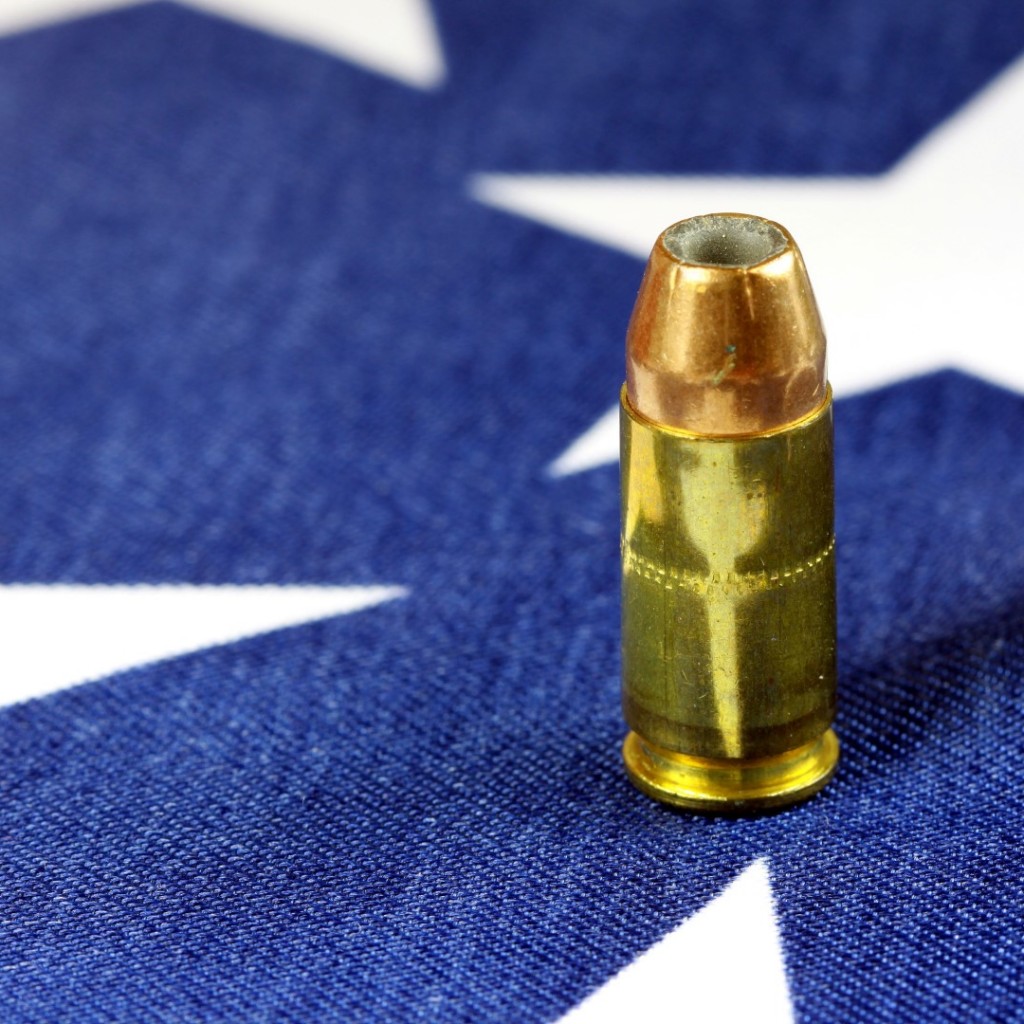 Hey, NRA. Yeah, I'm talking to you, you ruggedly handsome, semi-terrifying devil.
Who am I? Why, I'm your worst nightmare. The one you're always talking about. The one that keeps those membership dues flowing.
I'm the Democrat who wants to take away your guns. Turns out, I'm not just a purely hyperbolic invention.
I believe handguns should be illegal or damn near close to it. The same goes for anything approaching an automatic rifle. I believe there should be a registry of all gun owners, available to law enforcement. I don't know the difference between a clip or a magazine, but I know you don't need to be able to put more than a dozen bullets in a gun. When my kids are old enough for sleepovers, I'm going to ask parents if they keep guns at home. If they do, the sleepover is at my house — or it ain't happening.
I'm that guy. Nice to meet you.
But you should know a few things. First, as much as I'd like to see the U.S. act more like Sweden when it comes to firearms, I understand and respect that our Constitution simply doesn't allow that. Second,
the percentage of the population that feels the way I do is probably on par with the share of the population that thinks the moon landing was staged, or that 9/11 was an inside job.
However, dearest NRA, every time a mass shooting occurs in this country, you manage to give a few anti-gun extremists their wings. If you don't change your strategy — and figure out SOME sort of reasonable gun control you can support — you're going to eventually find yourself actually having those guns pried from your warm, live hands.
Don't believe me? Let me give you what should be a chilling example from my side of the political world: the pro-choice movement.
Ellen Malcolm and Charleston Heston have more in common than you might think. For starters, one advocates rights of women to control their own reproductive organs, and the other advocates for the rights of (mostly*) men to keep and bear deadly metal extensions of their reproductive organs. Both advocate a set of issues that are fought at all levels of government but do so from a position of strength because of the imprimatur of constitutionality resulting from two generations worth of favorable Supreme Court rulings**. Both have broad majority support from the public when their position is stated broadly, yet often take positions that trade on such support in the service of much narrower legislative goals that lack widespread, popular agreement.
Let's say you accept my premise of the similarities between the gun rights and abortion rights movements. Then what of the fact that the pro-choice movement appears stronger than ever? It seems in recent years that "pro-choice" has gone from being a term candidates used when speaking to their base, to a term they use in general election ads.
It's true. Abortion rights are a popular, solid majority issue in modern elections. But I would argue that while the "movement" itself is ascendant, the rights themselves are in as precarious a position as they've been in two generations. And yes, overreach by the pro-life crowd (the "take your guns"-people, for you, NRA) has increased organizations' membership and fundraising; but abortion rights have actually been significantly curbed in the process.
There are several states where simply getting an abortion is not quite illegal, but is logistically almost impossible. There are many more where abortion rights and access are severely restricted and/or continue to face additional annual attacks from conservative legislatures (like Florida). With every four years comes existential anxiety about Supreme Court appointments, and maintaining five votes upholding a seven-vote majority opinion from over 40 years ago.
Now, the pro-choice folks were never like you, sweet NRA. They never came and danced on the graves of the dead in the wakes of tragedy, holding rifles atop their heads and leading raucous rallies across the street from sad and somber candlelight vigils. But they did get cocksure while wrapped in the cloak of constitutionality. They based their whole legislative agenda on reflexively opposing anything that looked like real regulation or reform. And they did so with a large, grassroots donor base that, while reliable, was rapidly aging and mostly existed in the dying world of direct mail appeals. Sound familiar?
So, my sweet NRA, if you choose to listen to this effete, out of touch, wants-to-take-your-guns liberal, hear this: mass gun violence is not going away anytime soon in our society, and neither are guns. But every time a gun-related tragedy occurs — even ostensibly terror-related events like Orlando and San Bernardino — the clarion call for reform grows louder and more urgent. Every time you marshal forces to kill reform in the wake of such atrocities, you weaken your core argument that reform doesn't prevent such horror***. Every time that happens you ensure the next set of reforms will be more robust than the last. One day, the camel's back will break.
The political pendulum is never mono-directional. It has swung in your direction for a long time, but you delude yourself believing it will never swing back the opposite way.
Take my advice. Get behind reasonable gun control reforms NOW. Or, keep waving those rifles in the air while the number of people who think like me swells, and regulations you deem "irresponsible" become law despite your objections and electoral threats. It's a win-win for an anti-gun liberal like me. The only losers are those who lose their lives and their loved ones in the meantime.
If nothing else, can you at least consider an end to the practice of exploiting their deaths to rally support for that which caused their deaths? Is that too much to ask, oh darling NRA?
*The Pew Research Center, which has tracked gun ownership trends in the U.S. since 1993, found that men "personally own" guns at a rate three times that of women, and are 50 percent more likely to live in a household that has a firearm.
**Yes, yes. The Second Amendment is different from Roe v. Wade, but personal gun ownership rights were considerably less constitutionally established than one might think until relatively recently.
*** "Guns don't kill people. People kill people."
___
Ben Pollara is a political consultant and a founding partner of LSN Partners, a Miami Beach-based government and public affairs firm. He runs United for Care, the Florida medical marijuana campaign and is a self-described "hyper-partisan" Democrat.