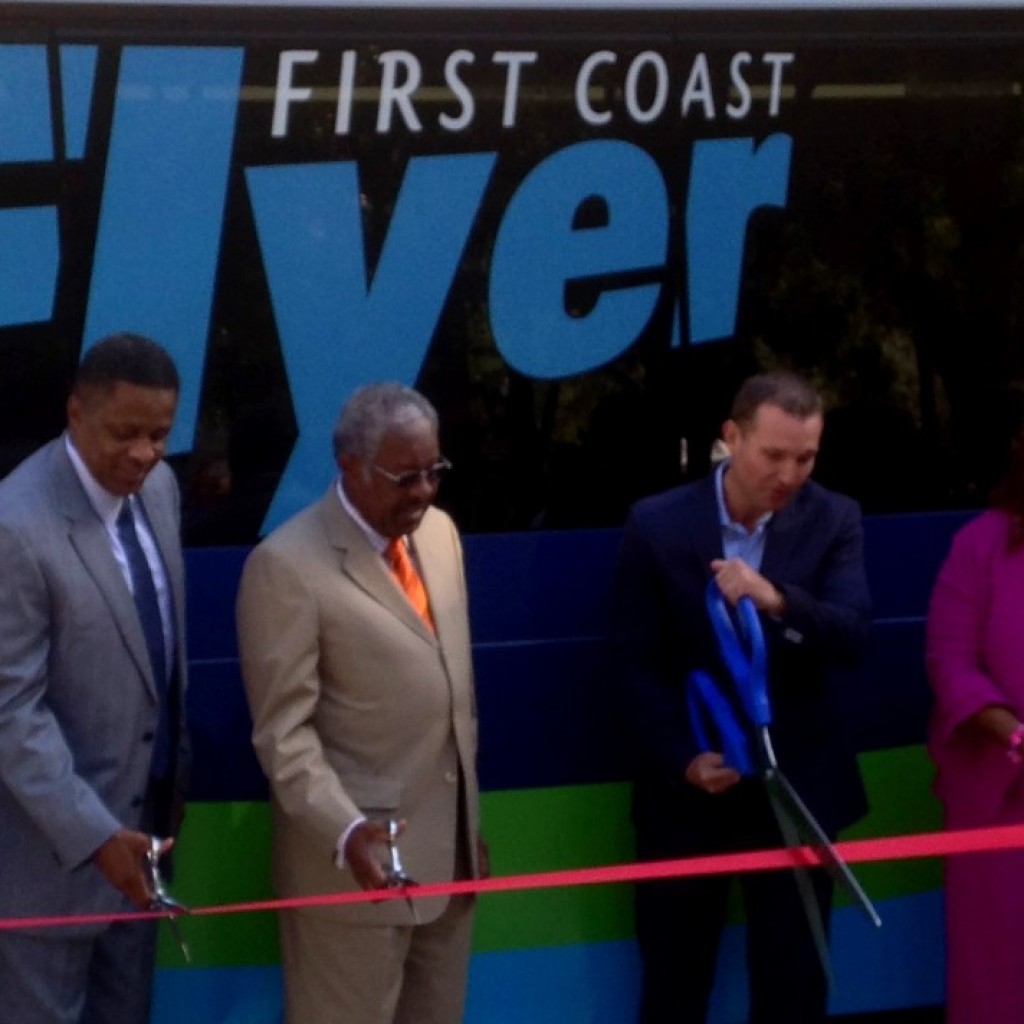 Internal emails from Jacksonville Transportation Authority officials to city officials point to more innovations from JTA to solve transportation issues.
One such, "Accessible Transportation for All," proposes to enhance disabled services.
"The proposed Accessible Transportation for All Program will expand the number of accessible vehicles available for all transportation providers including traditional transit providers; social service and religious organizations; transportation network companies (TNCs) and families with a temporary need for an accessible vehicle," wrote head JTA lobbyist Richard Clark last week.
The goal: "providing wheelchair-accessible vehicles to registered drivers and offering incentives to make these vehicles available throughout the region."
The vehicles are to be leased from surplus para-transit vehicles, maintained and insured by JTA with a registration process to include "completion of sensitivity and vehicle familiarization training as well as driver license and other checks."
Whether the checks will include the fingerprint checks required of taxi drivers was not specified in the email.
"The Accessible Transportation for All Program will fulfill one of the Northeast Florida Coordinated Mobility Plan goals to create a vehicle-sharing system for partners in need of a short-term fleet vehicle or a vehicle on a regular basis for only a few hours a day or week," writes Clark, who adds the project will "help ensure that passengers requiring wheelchair-accessible vehicles are provided with multiple options to meet their transportation needs. Currently, accessible vehicles are available in taxi services, but not yet available through local TNC programs."
The initiative would expand the availability of wheelchair-accessible vehicles, and the goal is to use the "TransPortal" as a "first/last mile option to public transportation bus stops."
Additionally, JTA has enlisted Mayor Lenny Curry's support on lobbying the federal government for $22 million of support for the North Florida Freight Rail Enhancements Project.
The freight rail project "alleviates the rail chokepoint where three railroads … CSX, Norfolk Southern and FEC … come together at a single transfer point" near Myrtle Avenue, just north of the Interstate 10/I-95 merger.
Last week, a call was being set up between Curry and Transportation Secretary Anthony Foxx.
Clark advised the mayor's office that Foxx, as a former mayor of Charlotte, would be receptive to Curry's call.
Clark had said previously the goal was to get the project advanced as one of three from FDOT for federal consideration.
Cost estimates for the project have varied. Talking points from March said it was a $48 million project; the Jacksonville Business Journal said it would cost $36.6 million.