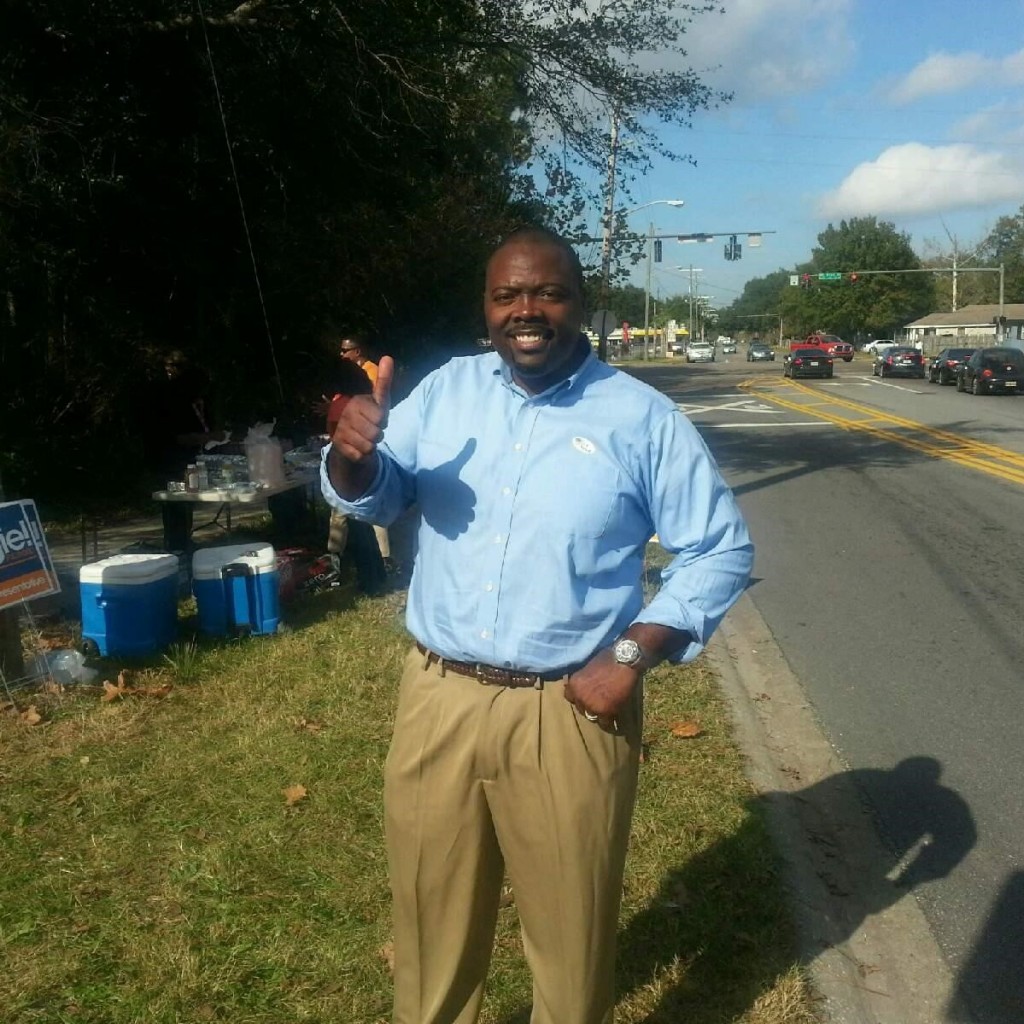 House District 13 Rep. Reggie Fullwood, facing federal charges for 10 counts of wire fraud and four counts of failure to file federal tax returns, received yet another continuance in his federal trial last week, at the request of both the prosecution and the defense.
The trial for the Jacksonville Democrat now will be pushed back to October 3, and so will not be a backdrop for the closing days of his competitive campaign for his re-nomination in House District 13.
Why? In part, because the prosecutor has vacation time scheduled.
Assistant U.S. Attorney "Mark Devereaux … lead counsel in the case … has an extended itinerary of international travel beginning in July and continuing throughout the month of August. Specifically, he will be out of the country from July 21, through August 2, 2016, and from August 9, through September 1, 2016. That itinerary would not allow time for the preparation and trial of this matter," read the filing.
Fullwood, who asked for a continuance already for the purposes of discovery, also pushed for continuance here.
The "Defendant reasonably requires additional time within which to prepare for trial as well as further develop his pretrial position regarding Counts 1 through 10 of the Indictment," which are the ones pertaining to wire fraud.
An amended Motion in Limine was submitted after the government presented its Bill of Particulars. This, claims Fullwood's counsel, "is presently pending before the Court and it is anticipated that following resolution of that Motion, the Defendant will be filing motions to dismiss addressing Counts 1 through 10 of the Indictment. Under the particular circumstances of this case the Defendant believes that such motions may provide a resolution of the case without trial."
A July 18 status conference is still scheduled.
The charges were that Fullwood routed about $65,000 from his campaign account through a business account for personal expenditures.
If convicted, he faces a maximum of 20 years in prison for each count of wire fraud and a year for each count of filing to file.
Fullwood has repeatedly asserted that the charges are overblown, and that the legal process will prove that.
Fullwood is not the only Northeast Florida politician facing similar charges. Corrine Brown and her chief of staff face a variety of similar charges related to the allegedly fraudulent One Door for Education charity, which the feds have asserted was a slush fund for a number of years.
Ironically, Brown's trial will, if not pushed back, start in September, with a more compressed timeframe than Fullwood's.
The congresswoman from Florida's 5th Congressional District, along with Chief of Staff Elias Simmons, face a combined 24 charges, enumerated in a 46-page indictment.
They plead not guilty to all counts.
Brown faces a possible 357 years in prison and $4.8 million fine if all counts are found valid.