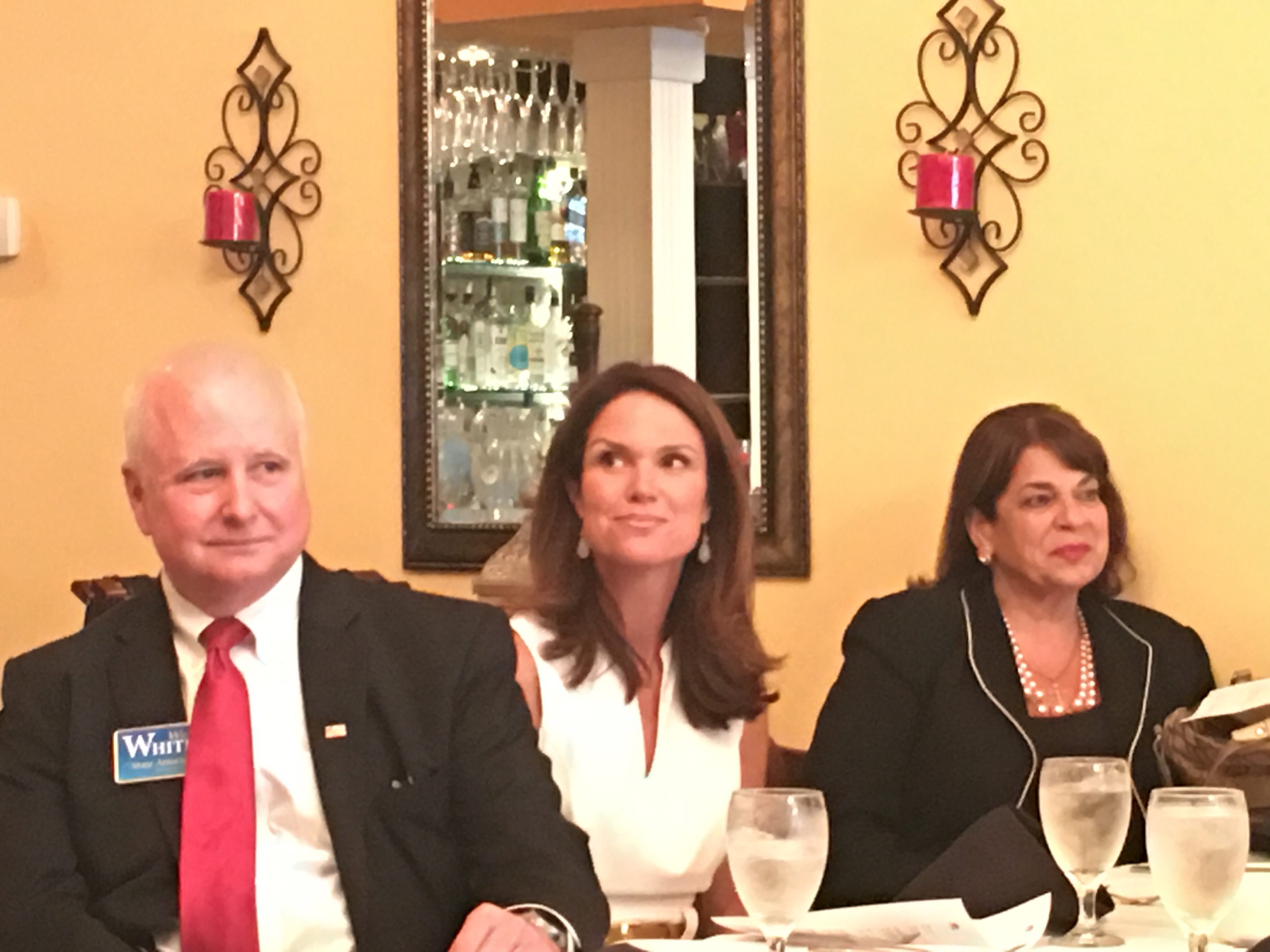 Though tonight's 4th Circuit State Attorney GOP primary debate between State Attorney Angela Corey and challengers Melissa Nelson and Wes White will be web-only, it's worth the bandwidth.
This could be the last stand for those looking to stop Nelson from unseating the embattled incumbent state attorney, who despite being aggressively backed by incumbent politicians and public safety unions, is still running second in most public and internal polls.
The Nation magazine — not a favorite of most Republicans — posed a provocative question: Is Angela Corey the cruelest prosecutor in America?
The article cites the high-profile embarrassments of the Cristian Fernandez and Marissa Alexander cases before hitting Corey hard: "In nearly every relevant category, Duval County (by far the largest in the Fourth Circuit) embodies the outdated ideas that have fueled mass incarceration in this country — theories that everyone from the Obama administration to the Koch brothers have declared useless. In 2010, Duval had the highest incarceration rate in Florida — significantly higher than every jurisdiction of comparable size or larger, even though crime everywhere in the state was at a historic low. Despite this fact, Corey has opposed efforts to change the sentencing structure for nonviolent offenses to alleviate overcrowding at local jails."
The takeaway: it's not that Corey is too "conservative," it's that her office is profligate, subscribing to a "lock 'em up and monetize 'em" mentality that bloats law enforcement budgets while making no one any safer.
Another hit: "According to Human Rights Watch, the Fourth Circuit sends 75 percent of the young people charged as adults to prison or jail — the highest rate in the state. (By contrast, Miami-Dade County weighs in at around 12 percent.) This suggests Corey is less likely than other state attorneys to consider alternatives to prison time."
Not a good look. The article was the latest national blast for Corey, who has become a reliable target for National Review magazine.
Criticize Corey all you want. But she's bringing the left and the right together.
Meanwhile, there's also Wes White, who called for a spurious grand jury investigation of claims he made that Nelson tried to use "intimidation" to push him out of the extended performance art exercise he calls a political campaign.
Turns out, a signed letter with an account of an incident that no one will corroborate does not meet the threshold for a grand jury investigation.
The Florida Times-Union reports that special prosecutor Bill Cervone thought the charges were without merit.
"Despite whatever was said, you remain a candidate and there has been no impact from that meeting on the ability of anyone to vote as they choose," Cervone said.
"And from that and your previous political activities it can hardly be said that you were, in the vernacular, unaware of how the game is played," Cervone said.
In two weeks, two of these state attorney candidates will be consigned to the ash heap of history. What's clear is that Corey and White recognize their common existential threat. What's worth watching: if they collaborate to bring Melissa Nelson down.
Before it's too late.