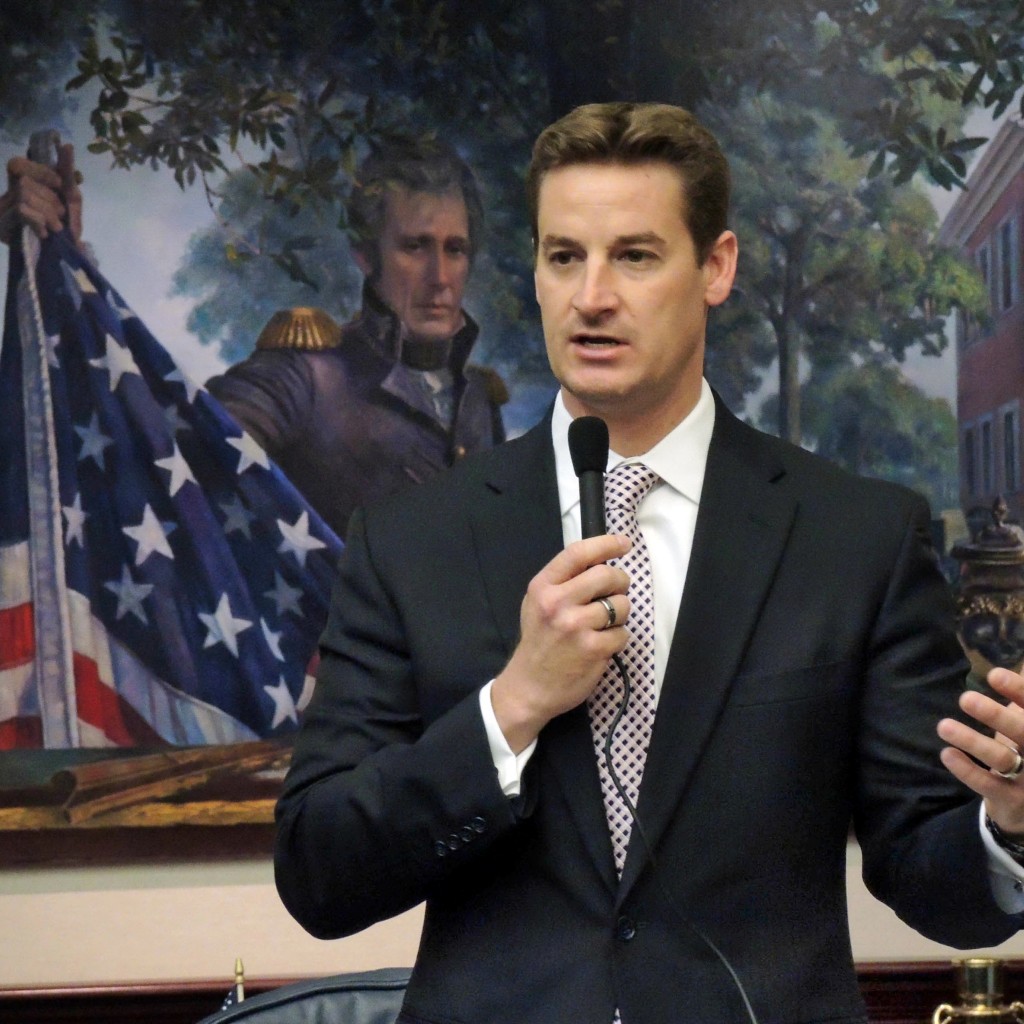 Rep. Greg Steube is moving on to November.
Steube defeated four other Republicans to clinch the GOP nomination in Senate District 23. According to unofficial election results, Steube received 31 percent of the vote. Former state Rep. Doug Holder came in second with 26 percent, followed by Nora Patterson with 25 percent.
Senate District 23 covers all of Sarasota County and western Charlotte County. Sen. Nancy Detert represented the Sarasota area in the state Senate since 2008, and her decision to run for Sarasota County Commission sent a ripple through the Southwest Florida community.
A well-respected member of the Senate, Detert threw her support behind Patterson, saying Patterson knows the "community that she has served and loved for decades."
But Patterson trailed in recent poll, and the backing from Detert wasn't a match for support from groups like the NRA and the Florida Chamber of Commerce.
Steube was backed by the NRA and Unified Sportsmen of Florida. While he trailed in early polls, he appeared to rebound in recent weeks. He also got a last-minute boost from "Taxpayers in Action," which began airing a 30-second spot focused on Enterprise Florida, calling it "a slush fund for politically connected big businesses."
The Florida Chamber threw its support behind Holder, a well-respected former state representative. The Chamber released a series of advertisements, including a 15-second digital spot and mailers, backing Holder.
Republicans Ray Pilon and Rick Levine were also vying for their party's nomination. Pilon received 14 percent of the vote, while Levine received 3 percent.
Steube will face Democrat Frank Alcook III in November. He won his primary with 58 percent of the vote.