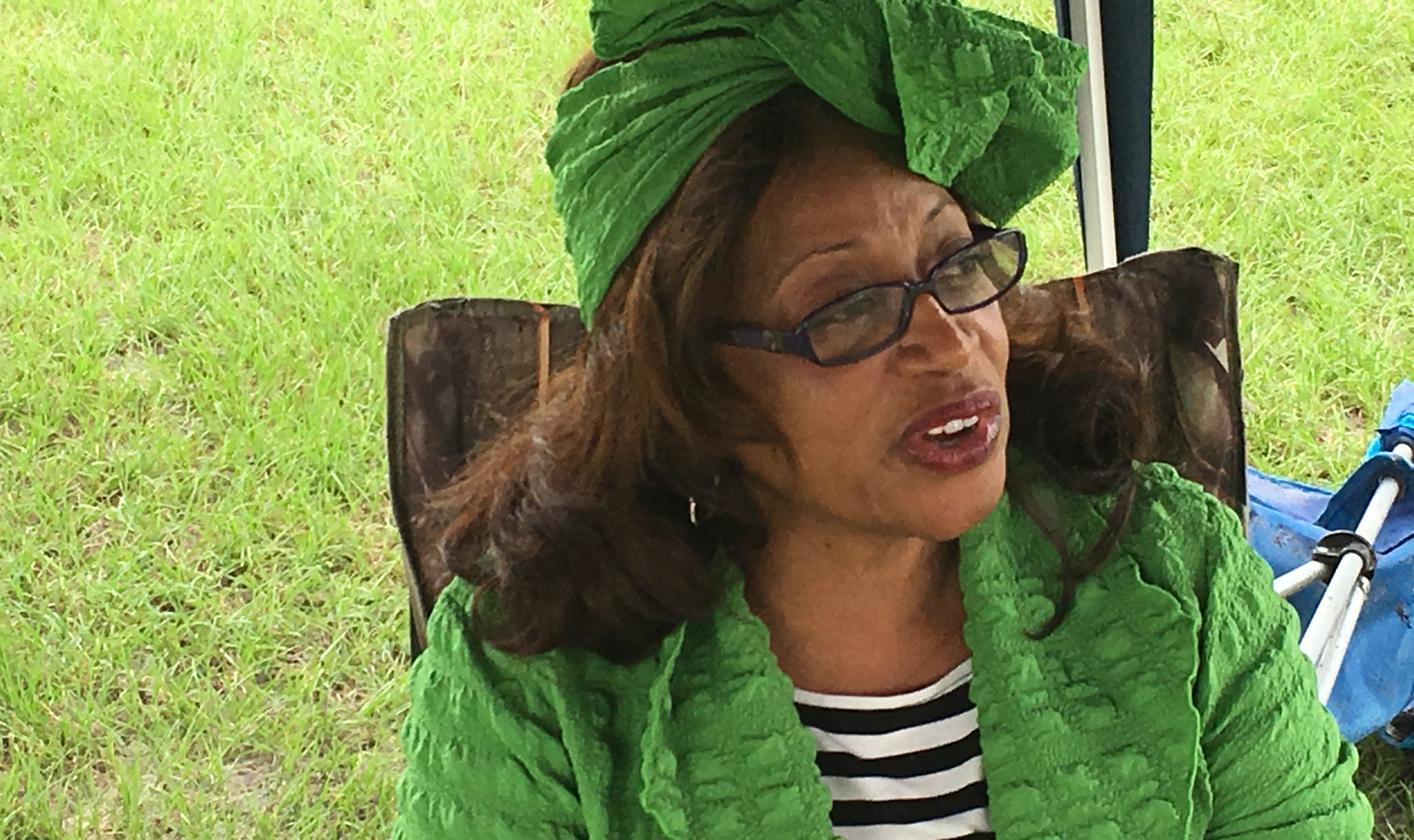 The world of political influence is a small one, and a conflict in Congresswoman Corrine Brown's sphere was brought to light Wednesday in court.
This particular conflict illustrated the intersection of Brown's charitable and political endeavors, providing further evidence of the blurred lines between the two relative to the federal "One Door for Education" trial.
The end result: the lawyer for Brown's Chief of Staff Elias "Ronnie" Simmons will be retained, despite the fact that he represented a prosecution witness, an Orlando lobbyist/consultant by the name of Lavern Kelly.
Kelly has some history with Rep. Brown, having "actively been a consultant in all of Congresswoman Corrine Brown Successful Campaigns for Congress over the last 20 years. In 2010 due to Lavern Kelly efforts as general consultant the Congresswoman successfully won 90 percent of the votes in three counties [sic]," according to her National Coalition of Black Women online biography.
****
Simmons, chief of staff for and co-defendant with Rep. Brown, was in federal court in front of Judge James Klindt Wednesday morning, hours before Brown's own hearing in the same courtroom.
The reason? A potential conflict regarding Simmons' lawyer.
Simmons' lawyer, Anthony Suarez, had previously represented Kelly of KNA Services, a conflict that precluded Suarez from cross-examining her, said prosecutors.
Suarez's former client would, in fact, be a witness at trial, the prosecution confirmed Wednesday morning.
Suarez called Kelly a friend, but said the prior representation was a "transactional relationship" that presented no conflict for him.
Simmons' strong preference — despite objections of the prosecution and extensive caveats from Judge Klindt — was to keep Suarez as his counsel.
Klindt affirmed prosecution's contention that the prior relationship of witness Kelly and attorney Suarez did meet the threshold of conflict of interest, with "inconsistent interests" between the her and the defendant being a distinct possibility.
Assistant U.S. Attorney A. Tysen Duva noted the confusion last month regarding the status of Simmons' representation, describing Kelly as a "consultant/lobbyist," who had a longstanding relationship with Brown and her office.
Simmons had "emailed communications" with Kelly, who would "push out information about events or purported fundraisers" in the Orlando market to donors and the like, Duva said.
"It seemed like the communications were at the behest of Congresswoman Brown," Duva said, with Simmons as a conduit for "information" from Brown to donors.
Kelly, said Duva, was to testify that Simmons had used a particular AOL email address for communications, with more focus on her own relationship with Rep. Brown.
"There were times when this individual sort of assisted donors [to] One Door for Education," Duva said, with Simmons providing guidance for the routing of funds.
Despite Duva's cautions and Klindt's qualms, Suarez was undeterred.
"I do not foresee from a legal point of view that there is anything that would impede my ability to be an aggressive advocate," Suarez said.
Suarez has known Kelly for "many many many years," and considers her a friend, he said.
Kelly's firm has a long history in Orlando.
****
Judge Klindt explained how attorney-client privilege in his representation of Kelly came into play, requiring a "continuing obligation of loyalty" to her, and potentially forcing cross-examination of this client.
"Suarez's zeal to represent your interests," Klindt told Simmons, could be compromised.
"He may not want to make her look like a liar, when making her look like a liar would help you," Klindt said, before outlining other potential impacts of conflict, including a plea deal.
Klindt also suggested a potential defense Simmons could use is lack of knowledge of the operations of One Door, a defense Kelly could undermine, but without cross-examination it could stick.
As well, Klindt suggested that a jury, were it to dislike Kelly, could feel the same about Simmons.
None of this deterred Simmons.
"I don't see it being a problem whatsoever," the defendant said, affirming such a desire even at the potential expense of less than "effective counsel" and comparing this situation to "going into a heavyweight bout with one arm tied behind your back."
Klindt wouldn't take yes for an answer, continuing to outline potential impacts of the conflict … including Simmons being "forever barred" from objecting retroactively to counsel conflicts.
After more discussion, Duva relented, satisfied all potential impacts of conflict had been discussed.
Then, after a recess, Klindt brought up more potentially adverse scenarios for Simmons' defense.
Among them: potential communications about "where donations should be sent," which could have included Simmons' home address.
This "testimony could potentially be more damaging to you," Klindt said to Simmons.
And the potential admissibility of "statements of co-conspirators" could come into play also, Klindt said, outlining how that could impact Simmons' defense.
Unmoved by these hypothetical scenarios, Simmons reaffirmed his desire for Suarez to defend him, even at the expense of potentially being found guilty and being barred from using such as a grounds for appeal.
A waiver of potential conflict was presented to Simmons and he signed it in open court.
Given the "limited nature of the testimony of Ms. Kelly," and the "very short period of time Suarez represented this witness," and a preponderance of other corollary factors along these lines, Klindt agreed to Simmons' request to keep Suarez as his attorney.
****
Simmons and Brown face between them 24 counts related to One Door for Education, a charity which used Brown's likeness and endorsement to secure donations that were, at the very least, not dispersed under its own name.
The congresswoman from Florida's 5th Congressional District, along with her chief of staff, face a combined 24 charges, enumerated in a 46-page indictment back in July.
Brown faces a possible 357 years in prison and $4.8 million fine if all counts applicable to her are found valid.
For Simmons, it would be as many as 355 years and $4.75 million, if guilty of all counts applicable to him.
The estimated restitution for Brown would be $833,000 — plus $63,000 in tax — roughly $897,000. For Simmons, the number would be over $1.2 million.
Brown will be in court at 3 p.m. Wednesday to address her own lack of counsel, one created when Orlando attorneys Mark NeJame and David Haas withdrew from her case.