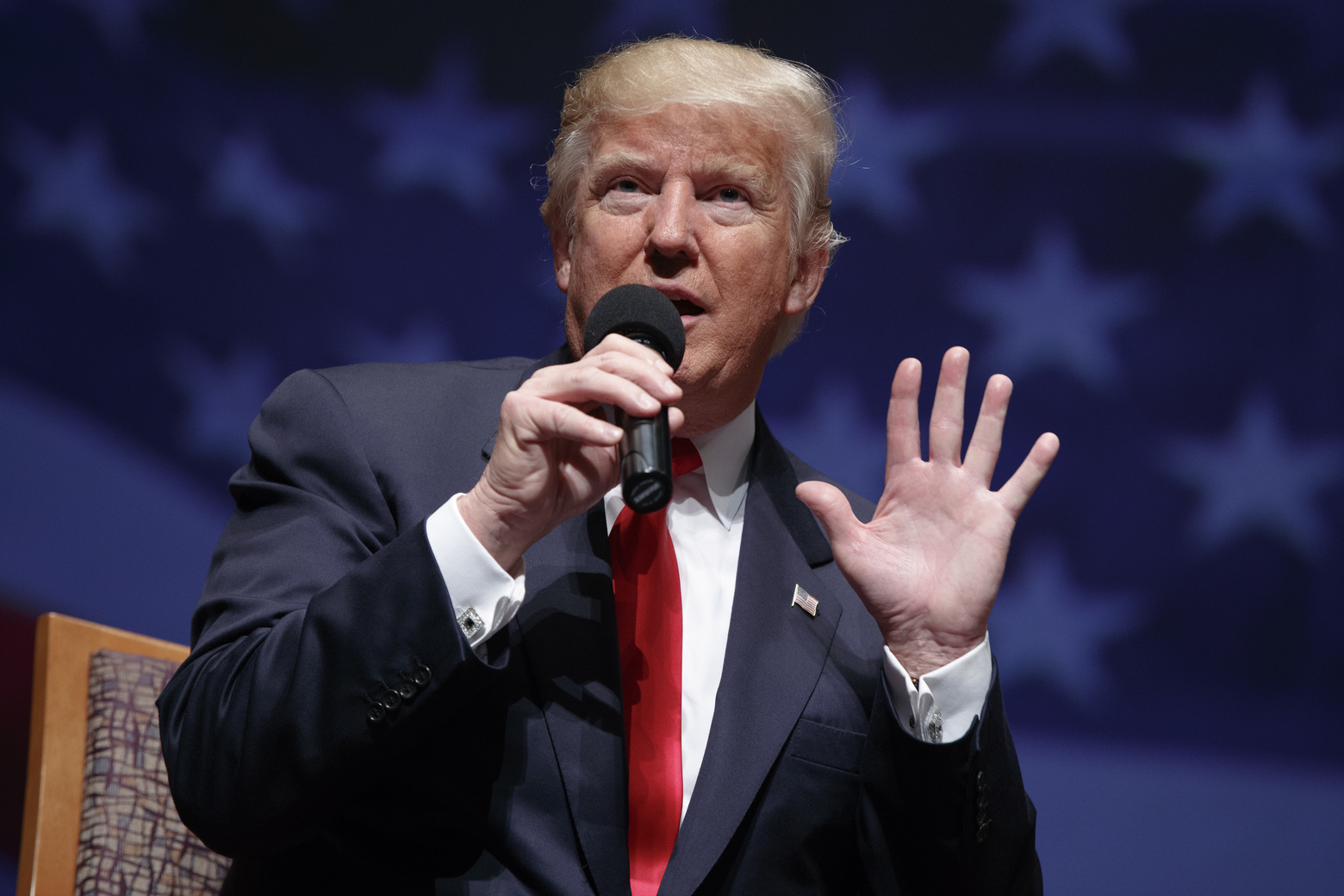 Hillary Clinton's words are being used against her in a new TV ad for Donald Trump.
The Trump campaign released a 30-second spot Monday featuring footage of Clinton calling Trump supporters deplorable, comments she made during a fundraiser on Friday. Clinton later expressed regret for the comments.
"You could put half of Trump's supporters into what I call the basket of deplorables," she is shown saying in the TV ad. "The racists, the sexists, the homophobic, the xenophobic, the Islamophobic. You name it."
A narrator is then heard saying: "People like you, you, and you. Deplorable. You know what's deplorable? Hillary Clinton viciously demonizing hardworking people like you."
The ad — called "Deplorable" — is meant to serve "as a call to action for the tens of millions of hardworking Americans she viciously demonized — to stand united against the Clinton-led rigged Washington system," said Jason Miller, the Trump campaign's senior communications advisor, in a statement.
"These highly offensive and divisive comments reveal the contempt and disgust for everyday Americans that Hillary Clinton has hoped to hide by avoiding the press and running the least-transparent campaign in modern political history," said Miller in a statement.
The TV ad is set to air in Florida, Ohio, Pennsylvania, and North Carolina.