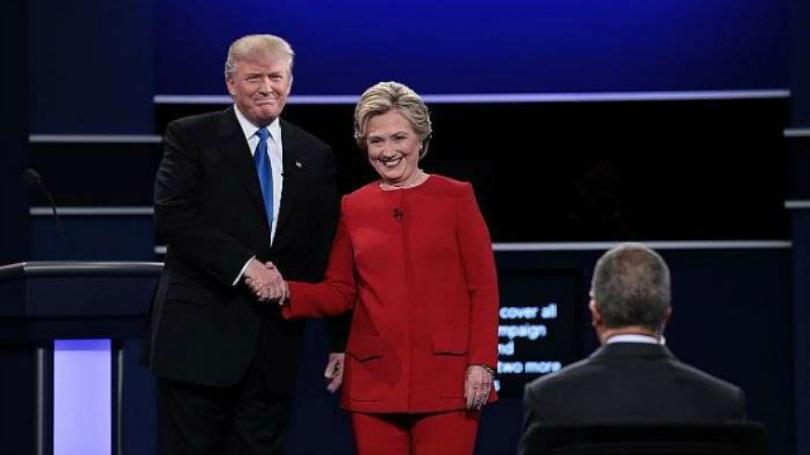 A claim from the presidential debate and how it stacks up with the facts:
TRUMP: "Wrong. Wrong," he said when Clinton pointed out that he supported the Iraq war. Trump later returned to the issue when asked about it by moderator Lester Holt. "I did not support the war in Iraq," he said. "That is a mainstream media nonsense put out by her. I was against the war in Iraq."
THE FACTS: There is no evidence Trump expressed public opposition to the war before the U.S. invaded. Rather, he offered lukewarm support. The billionaire businessman only began to voice doubts about the conflict well after it began in March 2003.
His first known public comment on the topic came on Sept. 11, 2002, when he was asked whether he supported a potential Iraq invasion in an interview with radio host Howard Stern. "Yeah, I guess so," Trump responded after a brief hesitation, according to a recording of the interview. Trump then alluded to the first Gulf War in 1991, which ended with Iraqi leader Saddam Hussein still in power. "You know, I wish it was, I wish the first time it was done correctly."
On March 21, 2003, just days after the invasion began, Trump said the invasion "looks like a tremendous success from a military standpoint."
That September, he said he "would have fought terrorism, but not necessarily Iraq." In December, he told Fox News that "a lot of people (are) questioning the whole concept of going in in the first place." But he stopped short of saying that he was among those opponents.
In fact, Trump had voiced support for a hypothetical invasion of Iraq before President George W. Bush took office. In his 2000 book, "The America We Deserve," Trump suggested that he would be in favor of a pre-emptive strike if Iraq was viewed as a threat to national security.
Republish with permission of the Associated Press