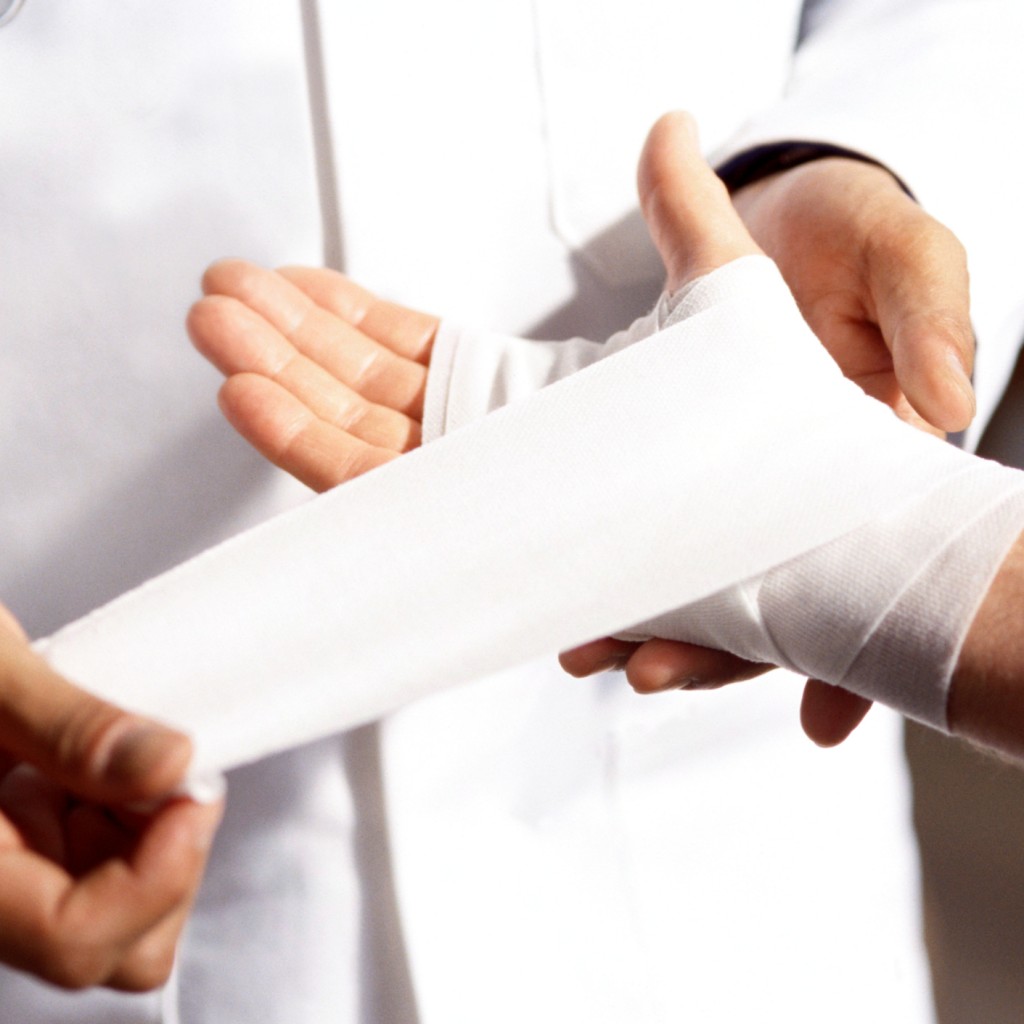 Florida employers knew a significant increase in workers' compensation premiums was coming.
That didn't soften the blow that landed Tuesday, when the Florida Office of Insurance Regulation approved a 14.5 percent average premium hike on new and renewal policies, effective Dec. 1.
"Since the decision by the Florida Supreme Court on the Castellanos case to return to hourly rate attorneys fees, we knew it was only a matter of time before a significant workers' compensation rate increase was approved, ultimately hurting Florida employers and injured workers," said Tom Feeney, president and chief executive officer of Associated Industries of Florida.
"And today's announcement by Insurance Commissioner David Altmaier to move forward with a 14.5 percent rate hike for new and renewal policies, as a result of the workers' compensation law being unconstitutional, will do just that," Feeney said in a written statement.
"Today's workers' compensation rate increase is a hard hit to small business owners and our economy," said Bill Herrle, executive director for Florida of the National Federation of Independent Business.
"While the commissioner has done what was necessary in response to the Supreme Court undoing legislation that capped attorney's fees and maintained reasonable rates, our small business owners will be paying the price," Herrle said.
Herrle did see one positive note: Because the increase doesn't apply to existing policies, the Office of Insurance Regulation effectively imposed a "long rollout."
"It's only going to happen when you renew," he said. "There will be some businesses that don't see this rate increase until December 2017. It's going to be a big lottery."
The Florida Chamber of Commerce issued a written statement complaining the increase "greenlights plaintiff trial lawyers to increase their own compensation on the backs of job creators."
"Putting job creators and injured workers first is the right thing to do to keep Florida's workers' compensation system working," said Mark Wilson, the Chamber's president and chief executive officer.
"Unfortunately, the Florida Supreme Court's ruling is not about safety or protecting workers. The effect of the Castellanos decision is to raise costs for no other reason than so plaintiff trial lawyers can raise fees."
Both the Chamber and AIF are organizing to find a way to reinstate the curbs on attorney fees and other cost-containment provisions the Legislature approved in 2003 — and which the high court invalidated in Castellanos v. Next Door Co. and other rulings.
Feeney on Tuesday noted the National Council on Compensation Insurance, which proposes workers' compensation premiums for Florida insurers, has estimated the industry faces $1 billion in unfunded liabilities.
"Florida is on the verge of finding itself right where it was in 2003 with some of the highest workers' compensation rates in the nation," Feeney said.
"We must make sure this doesn't happen by developing sound solutions to our state's workers' compensation system. Injured workers must be allowed to get healthier; not trial lawyers allowed to get wealthier."
To the Property Casualty Insurers Association of America, the rate increase was "a clear sign there needs to be a solution to help control costs while providing care to injured workers."
"We continue to support the 2003 reforms to Florida's workers' compensation system that protected employees and controlled costs for employers prior to the rulings," said Logan McFaddin, the group's regional manager.
"We must work with Florida lawmakers on solid solutions to ensure we can return to a vibrant marketplace in Florida where injured workers can get the care they need, while at the same time, workers' compensation costs do not hinder employers and employees. We need a workers' compensation system in Florida that we all can rely on," she said.
As for the trial lawyers, Mark Touby, president of Florida Workers Advocates, issued a written statement saying he was "extremely disappointed" at the increase, but denying attorney fees were to blame.
"Commissioner Altmaier has missed an exceptional opportunity to protect the interests of Florida's business community and the hardworking men and women who drive our economy forward," Touby said.
"He could have rejected the insurance industry's secretive ploy for corporate welfare to line its own pockets, all while falsely blaming a workers' compensation rate hike on two court rulings that don't actually make any rate change necessary."
Touby welcomed legislative hearings on the topic.
"We look forward to the opportunity to work with Florida's leaders to ensure fairness for job creators while protecting the rights of injured workers."