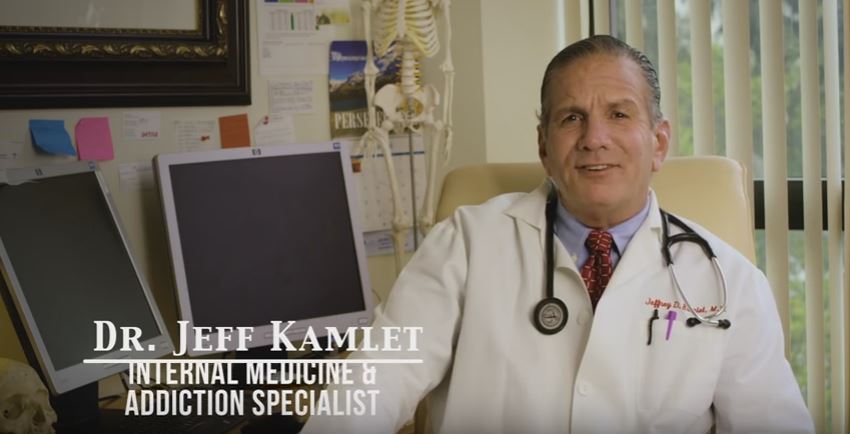 On the day United for Care released its first ad of the 2016 cycle, No on 2 spent most of the morning directing sarcastic tweets at the group and its campaign manager, Ben Pollara.
Basically, No on 2 was all bent out of shape over an advertisement that featured United for Care's deputy campaign manager masquerading as an M.D.
Of course, it's no major scandal for a political campaign to cut ad production costs by using staff members instead of hiring actors.
Moreover, it's a silly distraction, since the real star of the ad is Dr. Jeffrey Kamlet — who is, in fact, an actual M.D.
If you ask me, there was a bigger issue the folks at No on 2 simply missed: "Who is this Dr. Kamlet? And what is he about?"
It turns out this Miami Beach physician is far from a choir boy.
In 1993, Kamlet was sued for malpractice (the details of the suit are unfortunately long gone due to the clerk's retention policy). But Kamlet himself appears to be fairly litigious.
The doctor filed a medical malpractice suit of his own against Mount Sinai, where he was working as an emergency physician. The suit was related to injuries sustained after undergoing an emergency cardiac catheterization.
But that's not the only litigation filed by Kamlet. He also filed a lawsuit against Hartford Life and Accident Insurance Company over disability benefits denied to him.
What was his disability? It's all laid out in the complaint: "In 1994, Dr. Kamlet began having problems incident to his employment as an emergency room physician. Specifically, he became addicted to injectable narcotics, causing numerous attendant medical problems and rendering him unable to return to emergency medicine."
I have to admit, Kamlet's past does beg the question: is United for Care so unpopular with the medical community that its only option for a medical spokesman is a litigious doctor with a history of addiction and medical malpractice?
No on 2 would say "yes."
They never tire of pointing out that when the Florida Medical Association unanimously passed a resolution in opposition to Amendment 2, they were pretty upfront: "There is nothing medical about this proposal."
The following documents are related to the malpractice suit filed against him by Marie Varin.