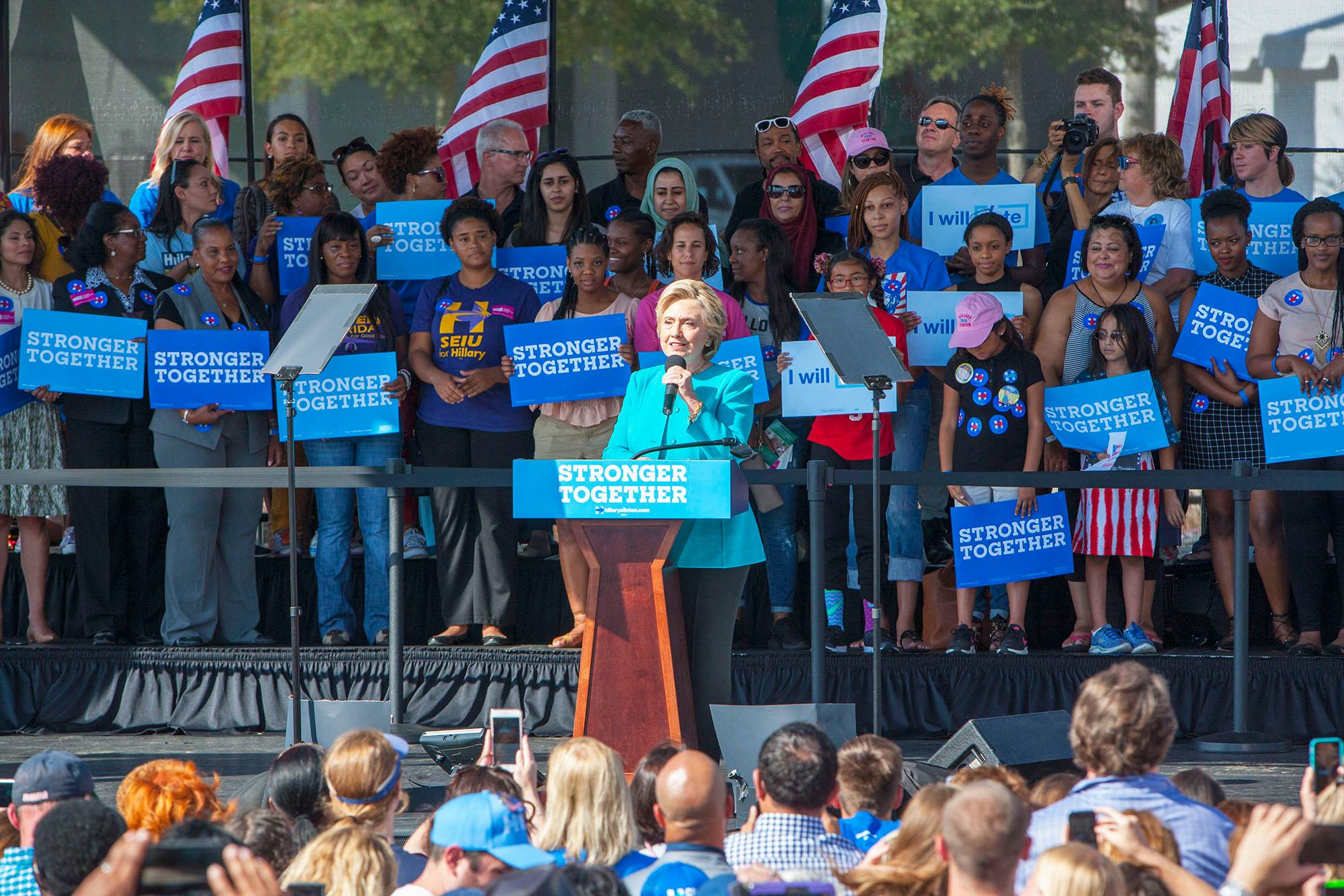 Earlier this week, NBC political chief Chuck Todd was chatting with Republican strategist Jeff Roe, picking out three places around the country where election geeks should focus special attention. Hillsborough County topped the list.
Are we surprised?
Todd noted that Roe considered it "the bellwether county in the country" and added, "you could make that argument."
As if we needed any reinforcement why both Donald Trump and Hillary Clinton have made campaign stops this week in Tampa, there's your answer. As Hillsborough goes, so goes the presidential election, and the county is tough to label.
It was the only Florida county to vote twice for Republican George W. Bush, then twice for Barack Obama. Beth Reinhard, national political writer for The Wall Street Journal, called Hillsborough "molten core of the political universe."
On the same show where Hillsborough was knighted, Steve Schale, the self-styled "old grizzled veteran of Florida politics," came up with this factoid: The last Republican presidential candidate to win the county but lose the state was Calvin Coolidge in 1924.
All I know is, as someone who is registered "no party affiliation" I am red meat right now for pollsters and attempts to coerce me into thinking a certain way about a candidate. My home phone has rung about a dozen times today with various political pitches (yes, I still have a landline; don't judge me). It's not even suppertime yet.
[Psst, save your breath folks; I already mailed my ballot. Go bug somebody else.]
What we can say from watching the Trump and Clinton rallies is that both candidates enjoy strong support in our bellwether county, which would further explain the high-pressure sales job by both candidates to get out and vote.
Trump had a wildly energetic crowd of 15,000 Monday at the MidFlorida Amphitheatre. About a thousand more people were turned away because there was no room.
He hit the usual themes: Hillary is terrible, the media is terrible, get out and vote, and Hillary is terrible.
Likewise, Clinton drew a large and excited gathering as well Wednesday afternoon at Tampa's downtown Curtis Hixon Park. After the crowd serenaded her by singing "Happy Birthday" — she turned 69 Wednesday — she, too, hit the usual themes: Trump is terrible, get out and vote, and by the way, Trump is terrible.
There was a bit of news. At one point, Clinton turned to Tampa Mayor Bob Buckhorn and said, "That rail system you want Bob, we're going to get it."
She said her staff was prepared to take people to early voting sites after the rally if need be, and that's what the theme will be between now and Nov. 8. These rallies are more about passionate pleas to people who already have decided how they're going to vote to actually cast that ballot.
There are nearly 845,000 registered voters in Hillsborough and about 165,000 already have voted. It's likely that a high percentage of those who haven't yet voted have made up their mind. And with Roe's polling showing a 46-44 percent lead for Clinton in Hillsborough, turnout is everything.
So, buckle that chin strap, Hillsborough voter. You are prized like no other place in the country. If you didn't already know that, I'm sure someone will be glad to explain to you over the phone.