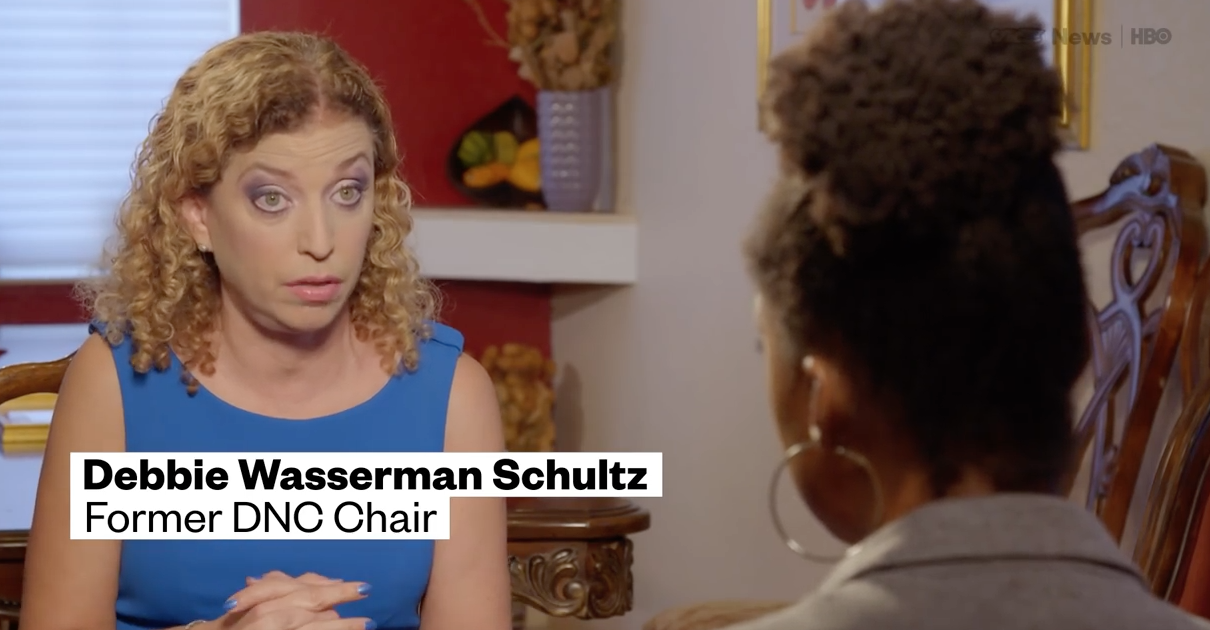 Debbie Wasserman Schultz has kept a relatively low profile since her dramatic departure as Chair of the Democratic National Committee, but she comes out swinging when discussing Bernie Sanders in an interview to be broadcast Monday night.
"The Sanders campaign began aggressively trying to find a way to, you know, find a scapegoat and turn the attention away from mistakes that they made. And they they did so successfully and made me the boogywoman. But that's okay," Wasserman Schultz says in a short segment of her interview with Vice News scheduled to be aired Monday night on HBO (as well as HBO Go and Now).
Wasserman Schultz is expected to easily win re-election Tuesday night against Republican Joe Kauffman in Florida's heavily Democratic-centric 23rd Congressional District.  Her major challenge this year was to get through the first contested primary since being elected to Congress, where she ousted law professor Tim Canova by more than 13 percentage points, 57 percent to 43 percent.
Wasserman Schultz abruptly resigned as chair of the DNC on the eve of their national convention this past July in Philadelphia, after leaked DNC mails appeared to show that the committee was favoring Hillary Clinton over Sanders during the primary election. She had still intended to gavel the convention into session when she was jeered at the Florida delegation breakfast on the first day of the convention.
See clip below: