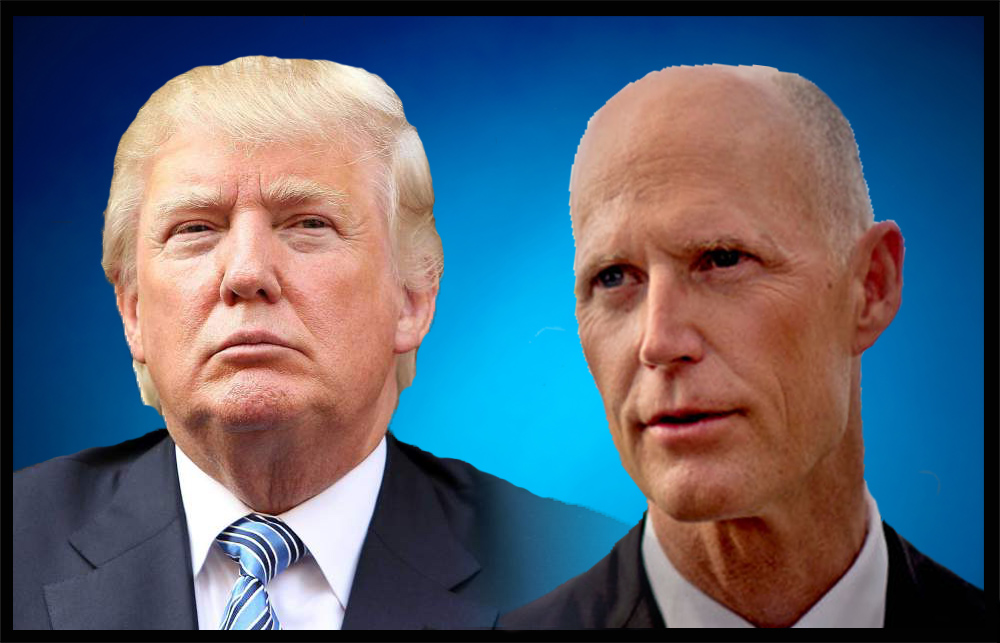 Florida Gov. Rick Scott is making a pilgrimage to New York today to visit the president-elect at Trump Tower. But why?
POLITICO reports Gov. Scott is to "congratulate" Donald Trump "on his big win and help him reinvent government."
Laudable goals, and the governor assures us he's not interested in being part of the Cabinet, as he is devoted to making Florida "the No. 1 state for jobs."
Scott has been advanced as a possibility to helm the Department of Health and Human Services.
Assuming Gov. Scott's disinterest in being part of the Cabinet is genuine, he nonetheless could serve the president-elect's transition effort in a meaningful way.
On a broadcast-only media call Wednesday evening, Trump transition team members Jason Miller and Sean Spicer mentioned Scott's visit Thursday, though only as part of a group of visitors ranging from Henry Kissinger to Ken Blackwell.
Miller and Spicer were deliberately opaque about the specific reason any of Trump's visitors would drop by.
"Some of these folks will actually be considered for Cabinet posts," Miller said.
Spicer, meanwhile, discussed Trump's "landing teams" — the "first wave" of which is rolling out this week and next.
They will be "interacting with different agencies," Spicer said.
Next week's landing teams would potentially be of interest to Gov. Scott: economics and domestic policy.
The Trump transition team has a call slated for Thursday morning, and Q and A will be a part of that one.
Undoubtedly, there will be questions asked about Gov. Scott's visit at that point.
FloridaPolitics.com has reached out to Scott's team for comment on whether or not the governor is being considered to be part of a Trump "landing team." We will update when we get their response.