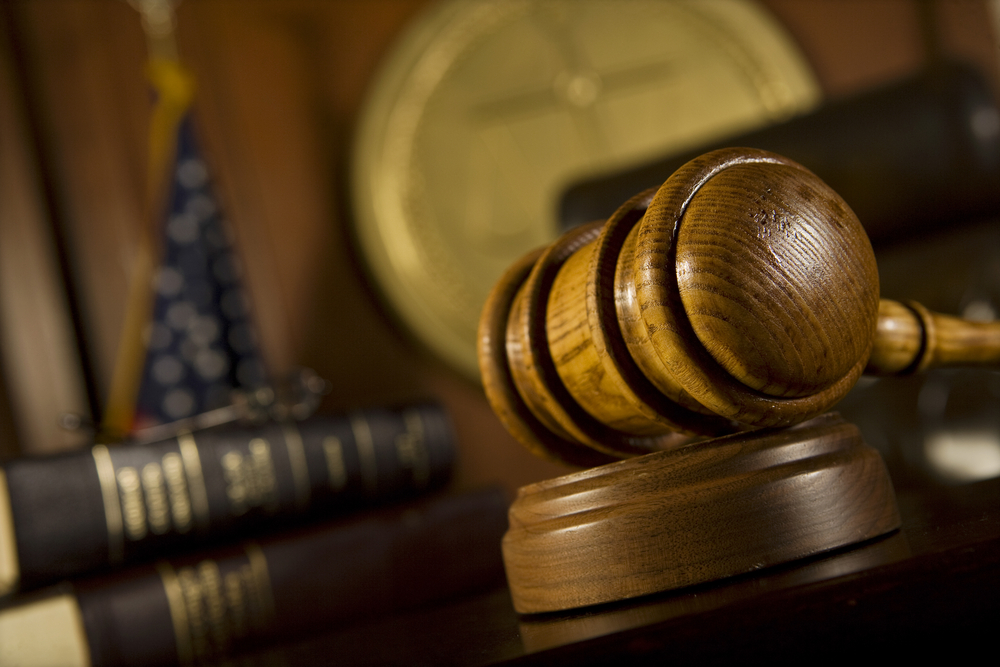 It will come as no surprise that trial lawyers are looking to shoot the moon this Legislative Session.
They already made a power play during the 2016 election cycle. The Florida Justice Association, through its political committee Florida Justice PAC, spent $4.5 million since the beginning of 2015, much of which went to candidates or affiliated committees.
The group was also involved in two dozen state House and Senate primary races this year; and all but one of those candidates — Dwight Bullard, who lost his Senate District 40 race to Frank Artiles — were sworn into office last month.
But if you need more evidence of the clout plaintiffs' attorneys are angling for, look no further than the make-up of the 2016-18 Senate committees.
While conventional wisdom tells us trial attorneys won't get jilted under Senate President Joe Negron (an attorney) and House Speaker Richard Corcoran (ditto), the appointments to several key Senate committees appears to have already given trial attorneys — and their interests — a leg up.
Need an example? Take a look at the Banking and Insurance committee.
Chaired by Sen. Anitere Flores, the nine-person committee has four members for whom the Florida Justice PAC played Daddy Warbucks during the primaries. One of those members? Gary Farmer, the former president of the Florida Justice Association, which prides itself on "upholding the civil justice system and fighting for consumer rights," which sounds like a tossed-off Morgan and Morgan slogan.
Farmer wears those trial lawyer credentials like a badge of honor. On the "About Gary" section of his campaign site, Farmer says he "spent almost his entire career fighting for the rights of consumers, fair and just compensation, and the protection of the civil justice system and full access to courts." And as he points out, he's made a career of representing patients and consumers that were "wronged by various corporations, hospitals and insurance companies' deceptive trade practices."
So, what the heck? Let's put the guy who has made his bones suing insurance companies on the committee that is tasked with, in part, vetting legislation aimed at regulating the insurance industry. (Sounds like Negron is taking a page from the Donald Trump playbook.)
Also on the committee — Greg Steube, Randolph Bracy and Debbie Mayfield. All of which had the backing of the trial attorneys in their recent elections.
In a year where insurance issues rule the roost — assignment of benefits, workers' compensation and PIP reform are just a few of the issues that could be on the table — you have to wonder, what message does having a Banking and Insurance committee that has four trial lawyer-friendly members really send to the business industry? (Hint: The courthouse is open for business.)
Steube — an attorney at Becker & Poliakoff, where he focuses on business litigation, public private partnerships, and government law & lobbying — also found himself at the helm of another powerful committee that could give trial attorneys a leg up.
Negron tapped the Senate freshman to head the Judiciary Committee. And while much has been said about what that means for gun legislation, the impact it could have on trial attorneys (and maybe their wallets) could be, as they say nowadays, "yuge."
Case in point? On Dec. 5, Steube filed Senate Bill 100, which would repeal an entire section of law dealing with tobacco settlement agreements. Not amend a few lines here or there; no, we're talking removing all of Section 569.23 from Florida Statutes.
So what exactly does that section of state law do? Well, among other things it drastically capped the bond amount tobacco companies have to pay to appeal court ruling. When the law was OK'd in 2009, industry officials said it was for the good of the state. If companies were bankrupted by endless Florida lawsuits, officials argued at the time, they couldn't make the payments to the state as part of a 1999 tobacco settlement.
The Florida Justice Association threw a fit when it was OK'd, and repealing the law, even if it is eight years later, would most definitely be considered a win.
But to repeal it, supporters would need to have some friendly faces on key committees to even have a chance. And as luck – or a healthy campaign contribution plan — would have it, they do.
The nine-member Senate Judiciary Committee, where the bill would surely find itself if it were to get a hearing has at least four Florida Justice PAC backed members on it (Steube, Bracy, Mayfield and Bobby Powell).
Bracy and Jeff Clemens, another FJA backed candidate, are both members of the five-person Criminal and Civil Justice Appropriations Subcommittee, where a bill like that might land if there is a fiscal impact.
With committee assignments like these, you have to wonder: Whatever happened to the business friendly Republican Senate?