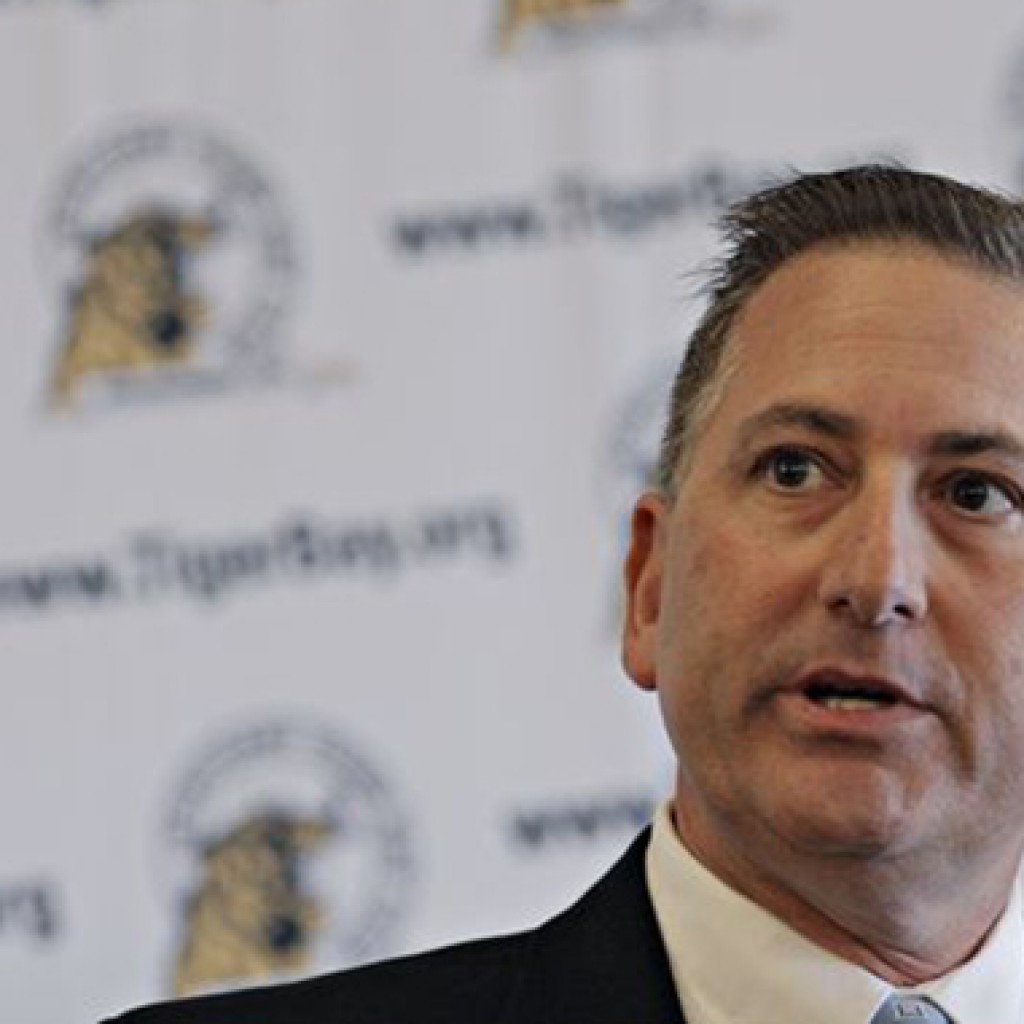 Hardly a week goes by without the Tampa Bay Times' Charlie Frago reporting a new development in the crisis surrounding Rick Kriseman and the City of St. Petersburg's handling of its sewage system's overflow problems.
Most recently, Kriseman stopped a plan to hire a state employee to the city's sewer department who was involved in the investigation of the city's sewage system problems. That Kriseman had to step in, especially after his own spokesman shrugged off the glaring inappropriateness of such an arrangement, speaks volumes about how this issue has, um, spilled in so many unexpected directions.
A new poll suggests the sewage system issue is taking a toll on Kriseman's political viability.
According to a survey conducted by St. Pete Polls, Kriseman would lose handily to former Mayor Rick Baker if the two were to square off in next year's mayoral election. Forty-four percent of registered voters in the city would vote for Baker, while 35 percent would support Kriseman.
This is a dramatic change from earlier this year, when a St. Pete Polls survey showed Kriseman and Baker essentially tied.
Fortunately for Kriseman, it's not clear whether Baker is interested in serving another term at City Hall.
As Adam Smith of the Tampa Bay Times reported, Baker, 60, has been letting people know he's mulling a run for governor in 2018. Also, Baker now has his hands full with the effort to make the Tampa Bay Rowdies a Major League Soccer franchise.
If Baker doesn't run, the new St. Pete Polls survey suggest Kriseman should be in the clear. He easily defeats term-limited City Councilman Karl Nurse (44 to 26 percent), outspoken Kriseman administration critic Steve Kornell (44 to 21 percent), and St. Petersburg state Senator Jeff Brandes (43 to 29 percent).
This poll of 1,100 registered voters in St. Petersburg was conducted on December 12. The survey has a 3.0 percent margin of error at a 95 percent confidence level.