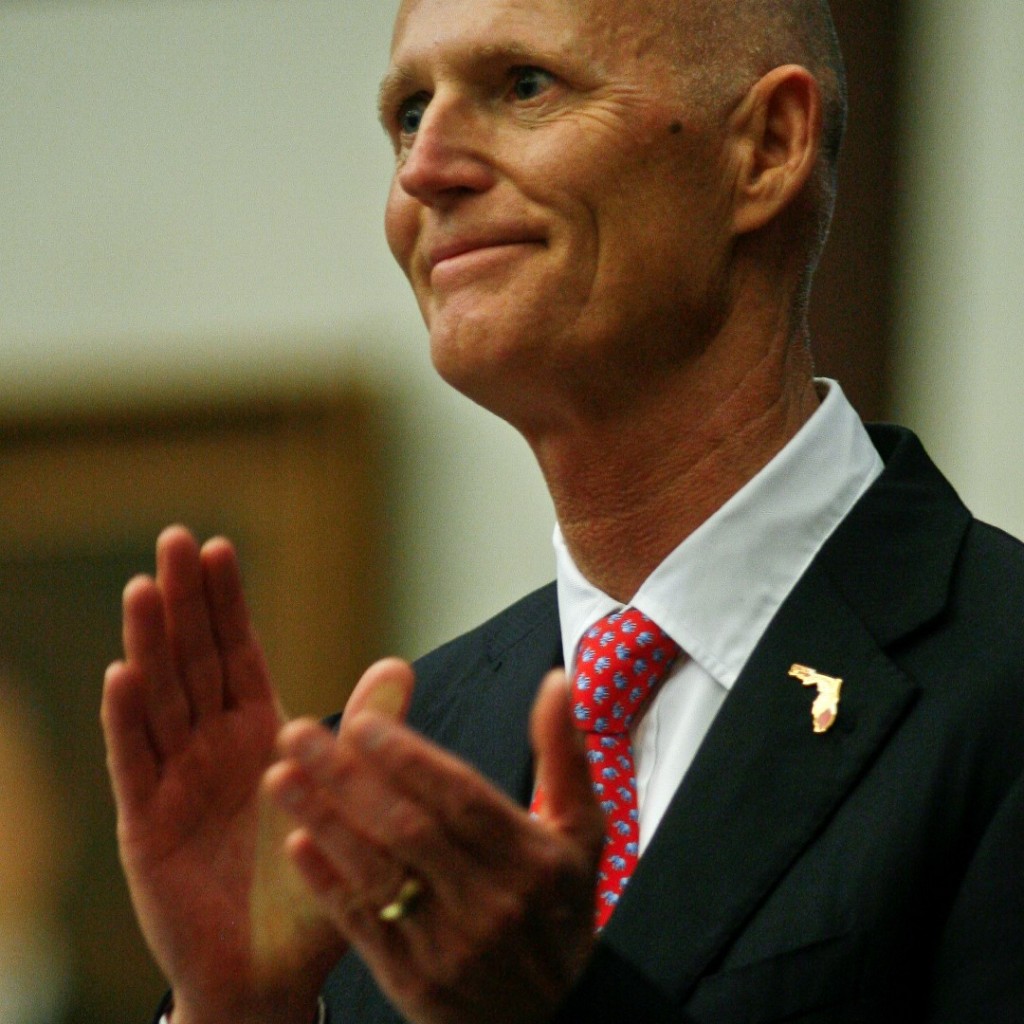 Gov. Rick Scott continued to grow his war chest in 2016, raising millions of dollars amid speculation he plans to mount a U.S. Senate bid in two years.
State records show Let's Get to Work — the political committee that fueled Scott's 2010 and 2014 gubernatorial races — raised more than $2.9 million in 2016. And that sum will likely rise, since the most recent campaign finance data does not include money raised in December.
The committee spent more than $2.5 million this year, including $227,666 for political consulting and $76,264 on surveys and research.
Scott can't run for re-election in 2018 because of term limits, but that doesn't mean he won't be on the ballot. In November, Scott told reporters he was considering challenging U.S. Sen. Bill Nelson in 2018.
"It's an option," he said at the time, according to POLITICO Florida. "It's an option I have. But right now, my whole focus is how do I do my best job as governor."
He could face a tough race if he decides to challenge Nelson. The Orlando Democrat has served in the U.S. Senate since 2001. A recent poll from the Florida Chamber Political Institute showed 48 percent of Floridians approve of the job Nelson is doing in the U.S. Senate. The same survey showed 53 percent of Floridians approve of the job Scott is doing as governor.
But a recent Gravis Marketing poll conducted for the Orlando Political Observer indicated Nelson is the early favorite in 2018. The poll of 3,250 registered Florida voters showed the Orlando Democrat had a double-digit lead over Scott.
In a head-to-head match-up between Nelson and Scott, the poll showed Nelson would receive 51 percent compared to Scott's 38 percent.