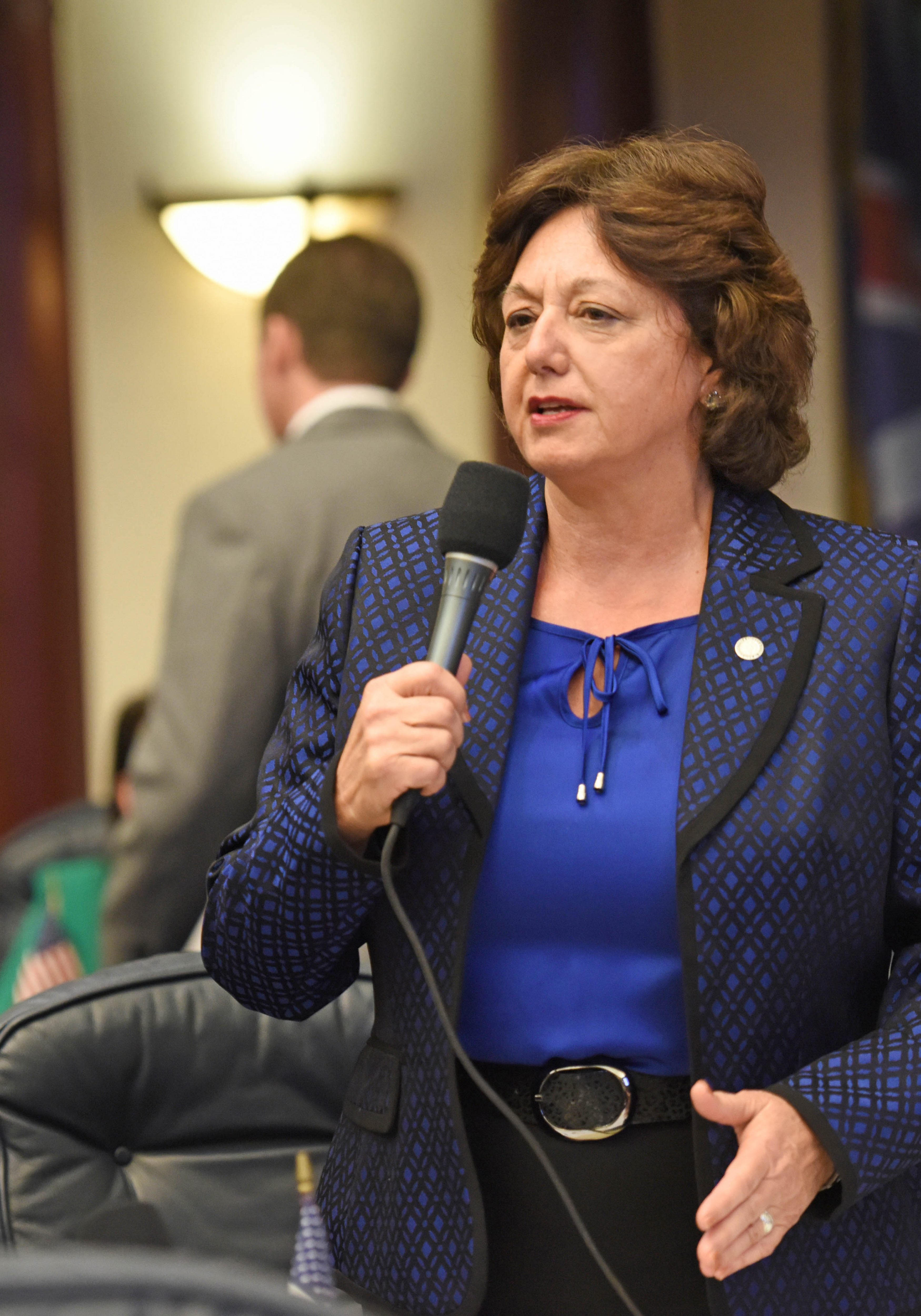 Members of the Senate Committee on Commerce and Tourism couldn't resist hazing Sen. Kathleen Passidomo before approving her bill to exempt female sanitary products from the sales tax.
"I think this is Sen. Passidomo's first bill" as a member of the committee, Sen. Jack Latvala said of his colleague, a Naples Republican elected to the Senate last year following service in the House. "What an interesting bill this is!"
He asked what SB 176 — her tampon tax exemption — would cost state government.
About $15 million annually, Passidomo said.
Latvala: "Would that be an annual figure or a monthly figure?"
Passidomo: "Let me look at my pad and see if I can calculate that."
Latvala: "Does the committee attorney, can they offer an opinion as to whether there's any conflicts of interest from any members of the committee voting on this? We can't vote on things where we have a personal financial impact."
Passidomo, cracking up laughing: "I can answer that for me. It wouldn't affect me at all."
"I believe we've exhausted those questions," chairman Bill Montford said at that point.
The committee voted, 8-0, in favor of the bill.
The panel also voted unanimously in favor of SB 68 by Sen. Denise Grimsley, which would clarify that tourist development tax dollars may flow to facilities, like Clearwater's Eckerd Hall, that are publicly owned but managed by nonprofit organizations.
Existing law allows tourism tax money to be spent only on convention centers, sports stadiums or arenas, or coliseums that are publicly owned and operated.