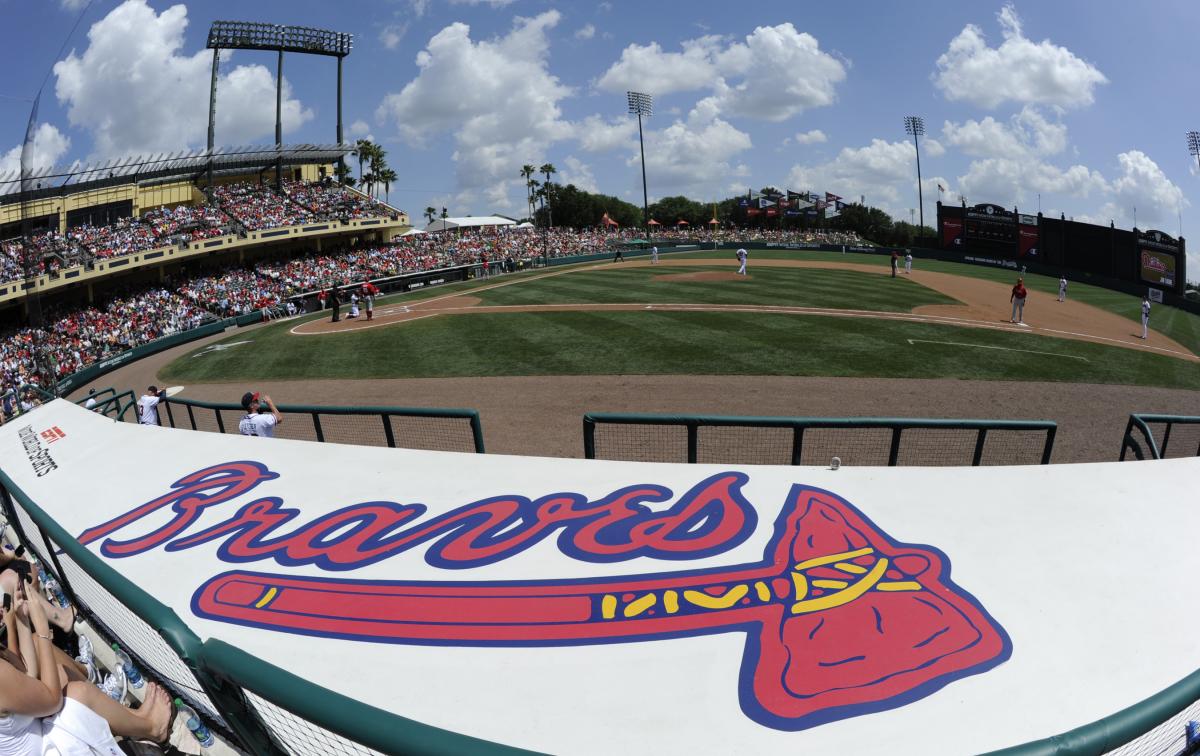 More details have emerged in the negotiations between the Atlanta Braves and Sarasota County, which could lead to the creation of a new spring training facility and year round academy by in the county by 2019.
"We're hopeful that we come to a conclusion that benefits both parties, that is creative and beneficial, that is win-win for both parties," said John Schuerholz, the vice chairman of the Braves, speaking to the board on Tuesday.
The proposed 9,000 seat stadium (6,500 fixed seats and 2,500 general admission) that would be constructed in North Port would not only act as the next spring training home for the Braves for the next 30 years, but the team says it would utilize it as a baseball academy for the entire year.
"We'll have major league players here rehabilitating from injuries, we'll have minor league players trying to improve their skills. We will build an academy that will combine physical sciences that will allow our players to get better in unique and forward thinking ways," Schuerholz said.
In addition to the stadium, there would also be six full practice fields and 2 half-sized practice fields with 750 paved parking spaces.
The project would be built by the West Villages Improvement District, who would donate the land off of State Road 41 and River Road.
As far as the funding, County Administrator Thomas Harmer said that the plan is to take $22.1 million from Tourist Development tax, and another $20 million from a state government fund aimed at retaining Major League Baseball spring training in Florida.
However, Commissioner Nancy Detert – a former state legislator – expressed concerns if the team would be able to receive that much state money. The Braves are one of only two baseball teams who don't have a long term lease in place. Detert asked if the team had any state funds that were transferable to Sarasota?
"Not to my knowledge, but we intend to have a long-term, thirty-year commitment in place," Schuerholz said. Detert responded that she thought the team was already entitled to that cash. "That could be problematic," she said.
Commissioner Charles Hines, a lifelong south Sarasota County resident, called it one of the most exciting developments in his life. He also expressed concerns, however, about the transportation improvements regarding River Road.
"The community is going to constantly be saying to us, they want to be here by 2019, what can you with River Road to get it done simultaneously? So we can bring Atlanta Braves fans to that facility, and so West Villages can begin the construction for all the things that go around this," Hines said, adding that it was the one thing that can't be addressed after the project is constructed.
The Braves have played for the last 20 years at Champion Stadium located at the ESPN Wide World of Sports Complex in the Walt Disney World Resort in Lake Buena Vista. Their current lease is due to expire at the end of next season, and the team has been working to secure another location in Florida.
In November of 2015, reports surfaced that they were interested in a spring training complex on a 260-acre former landfill in Pinellas County, but that proposal never took off. They later discussed plans with Palm Beach County, but those plans didn't go very far either.
Sarasota County is already the spring training home for the Baltimore Orioles, who play at Ed Smith Stadium.
The Braves say they are now exclusively dealing with Sarasota County and North Port.