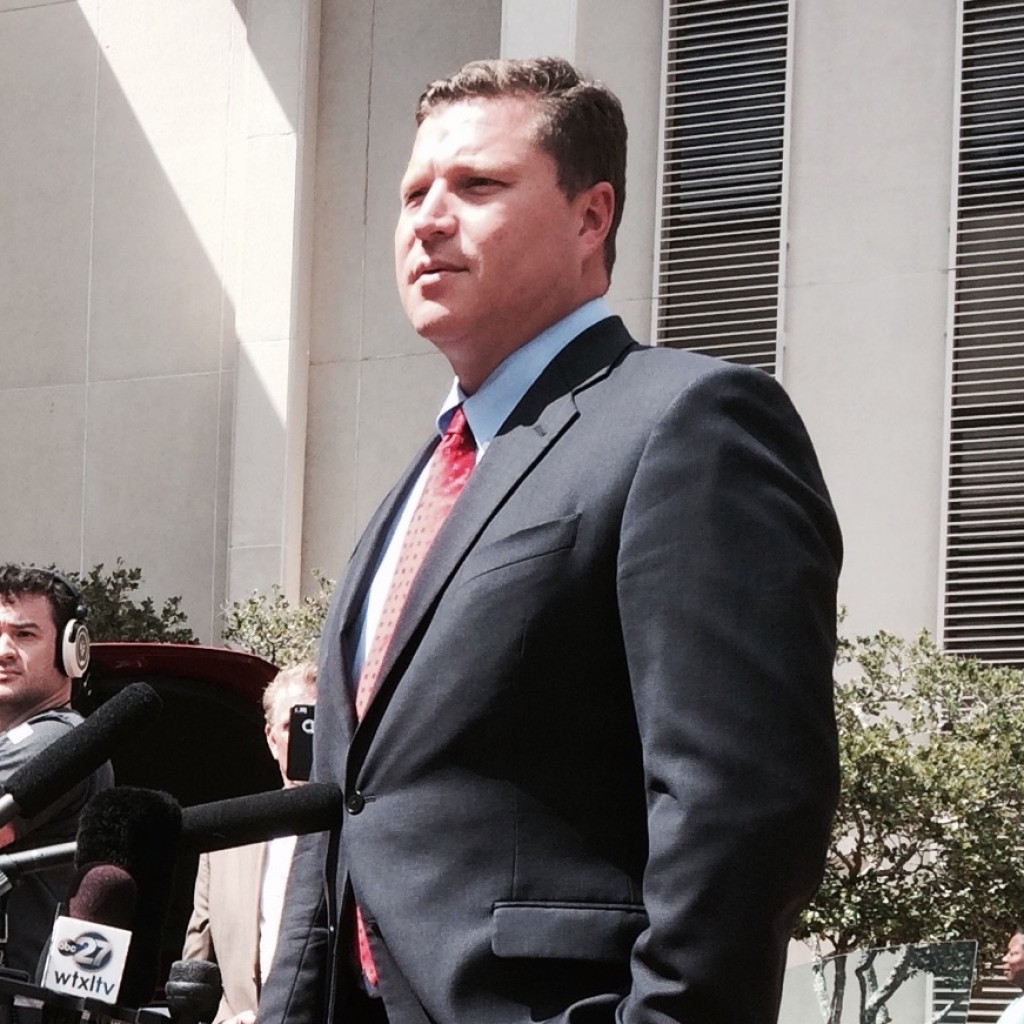 The South Florida Regional Transportation Authority took its best shot Thursday at defending its decisions to throw out five proposals and accept the remaining one for a $511 million contract, a move that has drawn stern criticism from several state leaders including Gov. Rick Scott.
Among the biggest critics has been state Sen. Jeff Brandes, and on Thursday the authority Executive Director Jack Stephens came before Brandes' Senate Appropriations Subcommittee on Transportation, Tourism and Economic Development to argue that his agency did exactly what it was legally and ethically supposed to do.
Stephens spent 45 minutes walking the committee through his agency's procurement process for the operations and maintenance contract of the commuter rail system that serves Palm Beach, Broward and Miami-Dade counties.
His bottom line: the process left SFRTA with just one qualified proposal to consider; and the proposal was deemed acceptable; and the contract was awarded; even though the five rejected proposals all appeared to be for less money, as much as $115 million less over ten years. The key is the rejected proposals' bottom lines did not appear solid.
"These five proposals were not rejected for technicalities, but for substantive changes to contract provisions in violation of the RFP's instructions," Stephens told the subcommittee.
"We were extremely careful, extremely careful, to lay out a level playing field, set rules. And the proposers have to live by those rules, just like a football game," Stephens added.
Whether or not Stephens' defense allays critics remains unclear. After the situation came to light, and even before the SFRTA board voted 6-2 on Jan. 27 to award the contract to Herzog Transit Services, Brandes had raised serious suspicions and had vaguely threatened to cut Tri-Rail's $42 million state subsidy. The Florida Department of Transportation Secretary Jim Boxold did likewise. Scott zeroed out $156 million in state money for Tri-Rail infrastructure projects in his proposed budget.
Neither Brandes nor anyone else on the committee suggested Thursday that anything had changed as a result of Stephens' testimony. Stephens took questions from Brandes, a St. Petersburg Republican, and from state Sen. Frank Artiles a Miami-Dade Republican who had defended the authority's actions in a column Wednesday on FlordiaPolitics.com.
Artiles also defended the authority's decision Thursday, saying it was based on clear process.
"Once you start peeling back the onion on what has transpired here, the process is the process," Artiles said.
No one raised any overt or even inferred suspicions Thursday that the contract may have been somehow steered to Herzog, and Stephens did not have to respond to any such accusations.
However, Stephens did note there was an "optics" problems with the half-billion contract going to what essentially was the highest bidder. Instead of responding to the image question, he offered his own optics perspective.
He noted that Donald Trump was elected president in part because of his "America First" slogan and promises. And then Stephens pointed out that the five failed proposers included four with international ownership: two Canadian, one French and one British. Herzog, by contrast, is a private American company, he said.
Brandes questioned whether that "America First" notion impacted the decision process, but Stephens said no.
Price was only 20 percent of the consideration, with the rest of the decision based on scoring of the companies' technical and reliability characteristics. However, only Herzog was thus scored on those matters.
While Stephens said there were several issues with the rejected proposals, the fundamental one had to do with their discussions of liability insurance. Four of the companies wanted the authority to extend it's base policy to the companies' potential subcontractors, and the fifth, Amtrak, had other liability insurance concerns.
"We said, 'No. That risk has to lie with the proposer and it has to be included in your price,' Stephens said. "And they failed to do it. It makes no sense to me. Why they did that, I don't know."
Brandes questioned how five experienced companies could get through an entire procurement process without reaching that understanding, if the process was as clear as Stephens said.
"Clearly there was some concern or some confusion about this issue of insurance, since every single group – these are multinational firms as you described – all of them had some issues specifically related to the insurance, that ultimately disqualified at least four of them," Brandes said. "Why was that not then clarified? Why was there not belts and suspenders to clarify this issue?"
"That was absolutely clarified," Stephens responded.
Four of the rejected companies are appealing, but the authority is moving forward in contracting with Herzog, Stephens said. He raised strong concerns about being able to mobilize a transition from four companies now providing operations and maintenance services to Herzog in time for a seamless transition on July 1. He said any delays in the transition now could be detrimental to riders, and could also disrupt the authority's plans for additional services, including establishment of a ground transportation system to downtown Orlando.