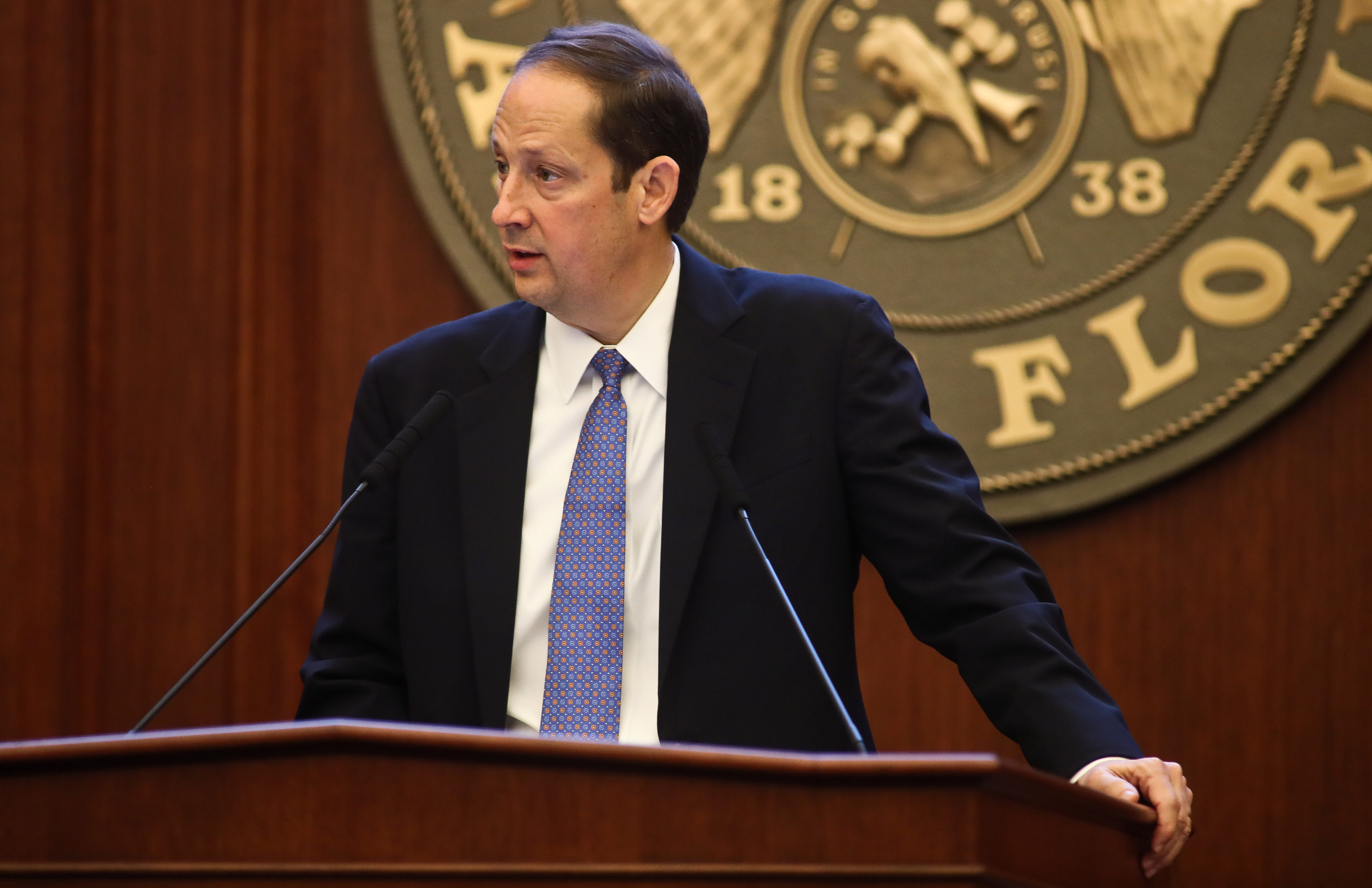 Senate President Joe Negron held out hope Monday evening that he and House Speaker Richard Corcoran could resolve lingering disagreements about the state budget in time to present a bill Tuesday and adjourn as scheduled on Friday.
"I know there was some real good progress made today on a number of issues, particularly in the environmental budget. If we work diligently through the rest of the afternoon and evening, I'm still optimistic that we can get it done," Negron told reporters following Monday's floor session.
"I think it's more important to get it done right than to get it done quickly," he said. "But my goal is to be able to have a budget on the desk sometime tomorrow."
As of 5:30, no public budget negotiations had been formally noticed.
Monday was marked by progress on a number of levels.
The House and Senate Appropriations Committee chairmen — Carlos Trujillo and Jack Latvala — kicked unresolved differences to Negron and Corcoran Sunday but continued to negotiate with each other as the formal work week opened.
"There's still significant involvement by both Appropriations chairs, in particular, but also the sub-chairs. They know their budgets the best," Negron said.
Meanwhile, must-pass legislation advanced in Senate committee and on the floor. That included a $75 million tax package and a homestead exemption increase.
The House had demanded the latter proposal as a condition to expanding gambling options, as the Senate wants to do. The gambling bill could provide millions for state programs, Negron said.
"The budget that we have is a strong budget, but I think it could be even better if we have a couple hundred million dollars to consider expanding the tax package," Negron said. "We could even put some of it into increasing our reserves — and I know that was a strong position of the House, to have reserves."
The House-Senate compromise tax package falls far short of the $618 million in breaks proposed by Gov. Rick Scott.
"We funded what we think is appropriate based on the revenues that we have," Negron said.