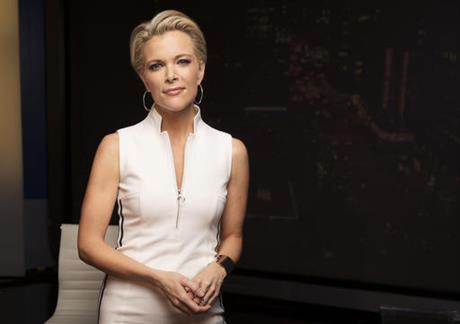 Assuming NBC goes ahead Sunday night with the interview Megyn Kelly taped with the idiot Alex Jones, I will watch.
I also know a lot of people have vowed not to give the cretin Jones a minute of their time, and thus will be doing something else while that segment airs. I understand that. Condemnation has been swift and strong on Twitter, advertisers are pulling out, and NBC execs are pondering what to do. I suppose they could cancel the segment, in which case Kelly — the network's highest-profile hire in recent years — would be rendered useless going forward.
That's a corporate decision.
But consider this: Canceling the segment now would only feed into the paranoid legions who believe Jones' evil theories that, among other things, the Sandy Hook school massacre was a hoax and 9/11 actually was manufactured by the U.S. government.
No matter how hard Kelly might push him in the interview — and it's important to remember we haven't seen it — nothing will change the deluded minds who buy into Jones' garbage. Declining to air it, after all, this will only elevate his status with those inclined to believe in the Big Media Conspiracy out to Silence The People.
Opponents say Jones doesn't deserve a forum to spew his nutso theories.
Um, he has already it. His YouTube channel has more than 2 million subscribers. His radio nonsense is spewed over more than 60 channels. He got a big boost last year when then-candidate Donald Trump gave Jones pseudo-credibility by appearing on his radio show. As president, Trump is OK with granting media credentials to Jones' fake news site, Infowars.
Killing the interview likely would actually increase Jones' radio audience. But if Kelly handled this moment properly, it could have a positive impact. Some of those who voted for Trump last year out of an honest desire to shake things up in Washington might reconsider if they can see the type of person their vote endorsed. Take this, for instance. Just a couple of days ago, Jones said Trump should consider using the military against political opponents here.
Kelly tried to address the backlash with a statement that addressed some of the more detestable assertions Jones has made.
"I find Alex Jones's suggestion that Sandy Hook was 'a hoax' as personally revolting as every other rational person does," she said.
"It left me, and many other Americans, asking the very question that prompted this interview: How does Jones, who traffics in these outrageous conspiracy theories, have the respect of the president of the United States and a growing audience of millions?"
That's really the point.
Much of what we see today in the conservative movement has its roots in talk radio, and Jones is the latest — and by far the most heinous — incarnation of that phenomenon.
So, stick him on national TV and let millions of people see him for what he is — a disease that is poisoning our nation's dialogue. Hopefully, it might make some people actually think. The only way to stop him is to let him keep talking.