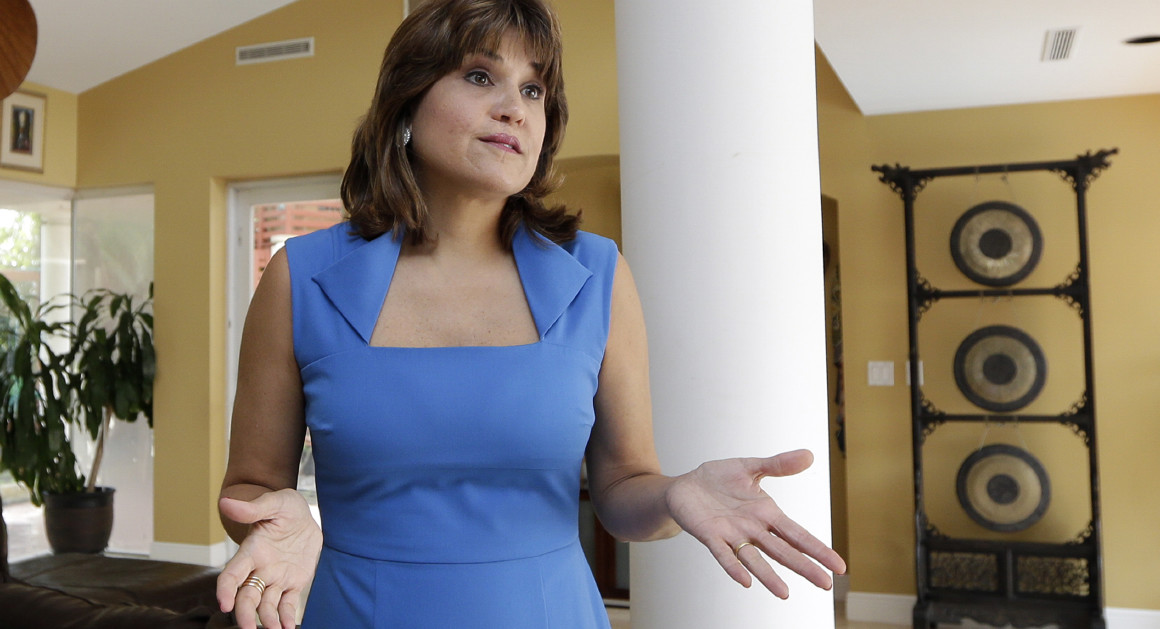 Annette Taddeo is hoping to link Jose Felix Diaz to President Donald Trump in a new television ad in Senate District 40.
The advertisement — paid for by the Florida Democratic Legislative Campaign Committee — links Diaz, a Miami-Dade Republican, to Trump on healthcare policy. In the ad, Taddeo calls Felix out for supporting "Trump's every move."
"Families are too busy to worry about this drama," the Miami-Dade Democrat says in the advertisement. "Struggling put our children's goals out of reach and health care costs go up, but Jose Felix Diaz supports Trump's every move, including his plan to slash Medicare, charge older Americans an age tax, and cut coverage for pre-existing conditions."
Taddeo goes on to say she'll fight for "better schools and lower health care costs" in Tallahassee.
"Jose Felix and Donald Trump are advocating for a healthcare policy that will raise healthcare costs and kick millions of Americans off their insurance. Plain and simple, electing more Trump Republicans like Jose Felix Diaz will devastate South Florida's middle-class," said Florida Democratic Party spokesperson Johanna Cervone in a statement. "We can't afford politicians like Jose Felix Diaz who want to make healthcare more expensive for our families just to give the wealthiest 1% another tax break. Annette Taddeo is a working mom who will fight to lower healthcare costs and stand up for working families–healthcare is an important issue for every family in Miami-Dade and this ad makes each candidates' stance on the issue clear."
The Senate District 40 special election is Sept. 26.