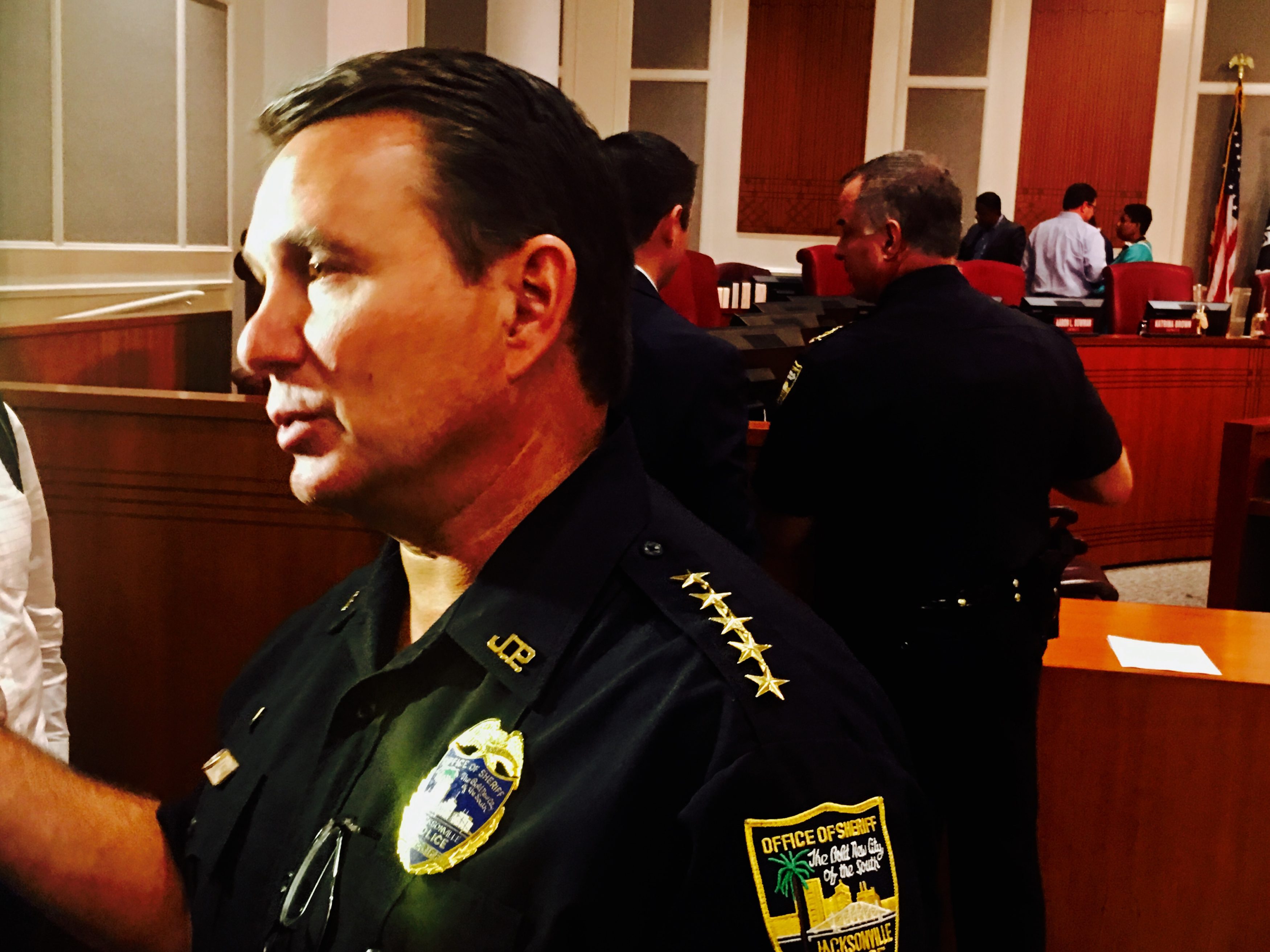 Budget meetings of the Jacksonville City Council Finance Committee were rocked in August by a well-timed poll from the political committee of Sheriff Mike Williams.
The poll, released to make the case that Jacksonville voters backed Mayor Lenny Curry in his push for 100 new police officers, was rare, in that Council members called it out as an attempt to "target" them and sway their votes.
Williams referred to the poll as a "snapshot of the community." Dennis posited this was focused on African-American people; Williams said it was county-wide.
"It could be seen as trying to influence this body one way or the other," Dennis said, adding that the poll made the committee a political "target."
Councilwoman Katrina Brown continued on this theme.
"I don't want anyone to feel like Katrina Brown hates the police department," said Brown, who recently accused officers of racial profiling after a Council colleague's traffic stop. "I become the target as if I'm the person that hates police, which is not true."
The poll helped set the stage for an authorization of 80 cops this fiscal year, with 20 more positions to be added next fiscal year. And that poll from Data Targeting came at a cost of $8,900, per the campaign finance report for Williams' committee, "A Safe Jacksonville."
Williams' committee brought in $8,150 in September, with the bulk of the contributions coming from the towing industry, the bail bonds sector, and an ankle monitor company.