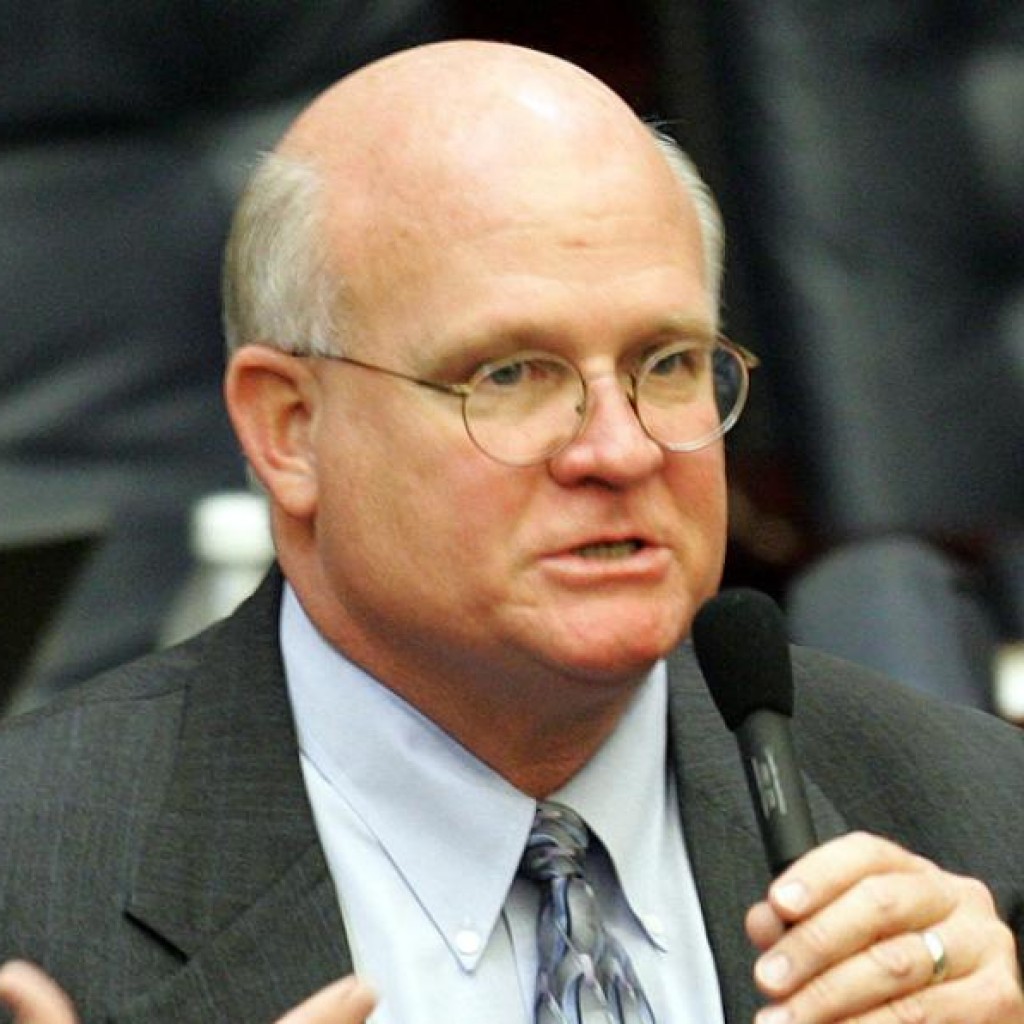 State Sen. Dennis Baxley just couldn't resist.
At a Senate subcommittee hearing Wednesday to investigate the 14 deaths of elderly patients at a Hollywood Hills nursing home, Baxley made the reasonable point that the tragedy was "outrageous."
But then, as Scott Powers reported for Florida Politics, Baxley ventured into what-is-he-talking-about land.
"We keep getting new deaths attributed to the storm, because they came from the nursing home, when in fact, look at the population you're dealing with: they're 90-somethings," Baxley said.
"Some of these deaths would have naturally occurred, storm or no storm. So, to automatically pushing these over to the medical examiner as part of this case that they're are studying, I think could be a bit unfair on the other side of the equation."
This would be a good time to note that Baxley received a $3,000 donation from the Florida Heath Care Association to his 2016 Senate campaign. That group describes itself as "Florida's first and largest advocacy organization for long term care providers and the elderly they serve."
The group's president, John C. Simmons, wrote a commentary for Florida Politics earlier this week where he slammed media reports about the tragedy. Maybe it's just a coincidence (or not) that Baxley took the cue and gave his own swipes on that topic, saying there was "a lot of drama of course with media coverage and dramatization of what did happen."
If reporting that 14 elderly people are dead and all of them lived in a nursing home where the cooling system failed and temperatures rose to an intolerable level qualifies as drama, well, OK.
Baxley's backhanded snark at the media wouldn't be such a big deal normally, but there is context that makes his remarks especially disturbing.
Efforts in 2006 to require backup generators capable of dealing with emergencies like the one in Hollywood Hills died in the Legislature following intense lobbying from the long-term health care industry.
If bringing up that unpleasant reminder qualifies as media drama, so be it. Gov. Rick Scott is pushing for a law similar to the proposal from 2006. Simmons says his organization agrees with Scott about the need, but said it can't be accomplished as quickly as the governor would like.
But back to Baxley's remarks.
Yes, everybody is going to die sometime and older folks have a greater risk. No doubt he knows that. He was a founder of the Hiers-Baxley funeral home in Ocala.
But it wastes time and is disingenuous to suggest, paraphrasing here, "Well, they might have died from something else."
In football, we call that a misdirection play.
Senator, please. Elderly people are particularly vulnerable to conditions like inside that nursing home. A lot of them died. One of them had a body temperature of 109 degrees. What part of this escapes you? If someone died during this of other causes, how would that possibly matter to the bigger issue of protecting our most vulnerable citizens?
We have a situation that needs, as the governor has said, rapid attention. Playing the "media" card as a reason to take it slow is shabby at best. At its worst, it's disrespectful to the victims and their families.
Stop trying to confuse the issue.