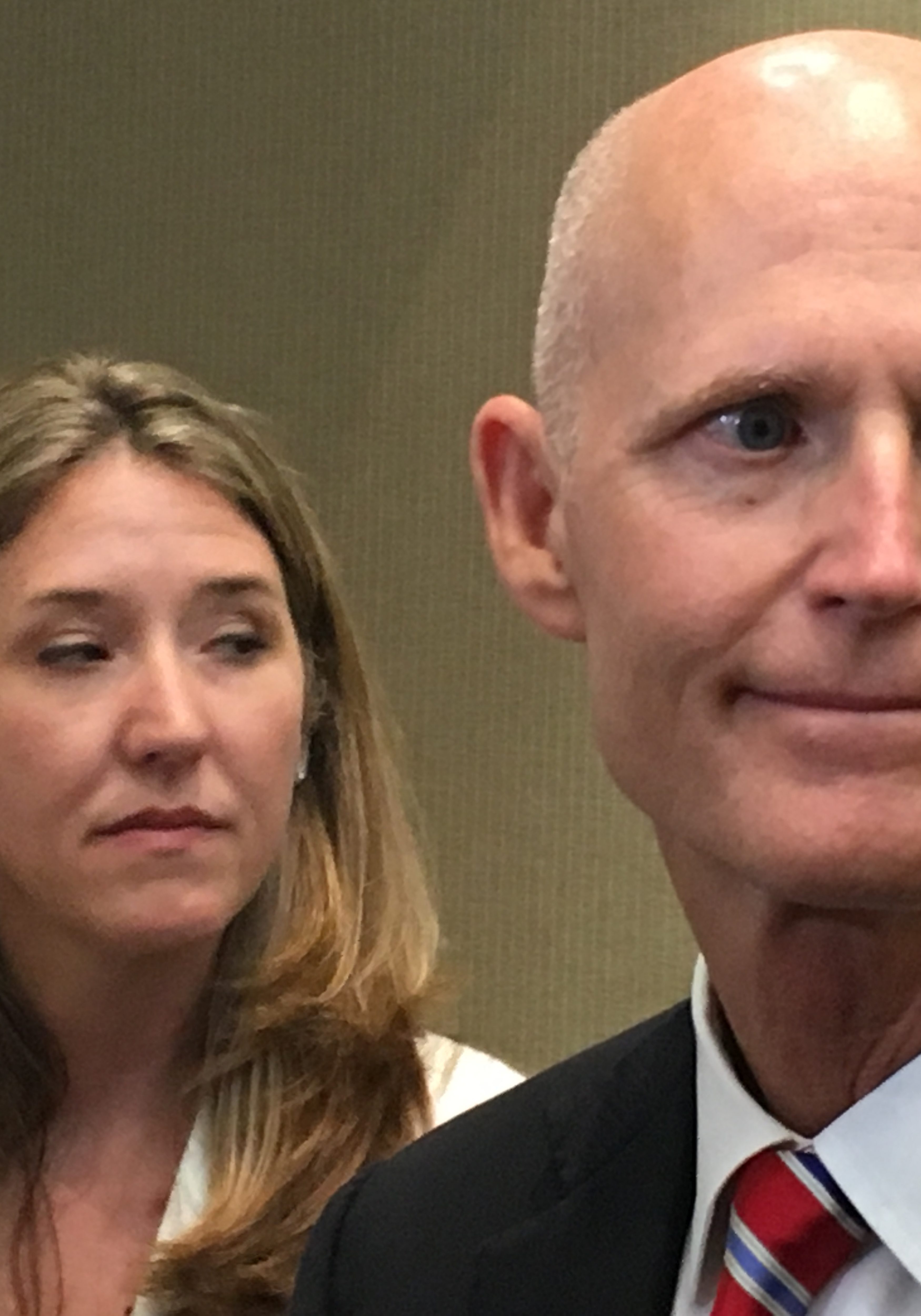 Nationwide, unemployment claims are down to levels not seen since 1973; a sign of confidence among employers, who aren't laying off stafaf.
However, September saw the cataclysmic Hurricane Irma hit Florida hard. Neighboring Georgia had already reported job loss and increased unemployment due to the storm.
So, going into the monthly jobs report from Florida Gov. Rick Scott, there was — for the first time in a while — some drama about what story Florida's job report would tell for September.
First, the good news: Florida's unemployment rate was 3.8 percent in September, .2 down from last month, and a 6.9 percentage point plunge since December 2010.
Next, the bad news: a loss of 127,400 jobs.
The dip in "non-agricultural employment" took Florida to 8,519,100 jobs from 8,646,500 jobs the month before.
That 1.5 percent dip month over month is jarring; however, year-over-year figures are still positive, with Florida having 62,400 more jobs last month than it did in September 2016.
The impact of Irma weighed into comments made by Gov. Scott.
"Obviously, our jobs numbers were affected because of this," Scott said. "Hurricane Irma was the largest storm we have seen, which affected our entire state and led to the largest evacuation and power restoration effort."
"Although the state as a whole was impacted by this storm, three large metro areas still had strong over-the-year job gains, showing the strength of our economy," asserted DEO head Cissy Proctor.