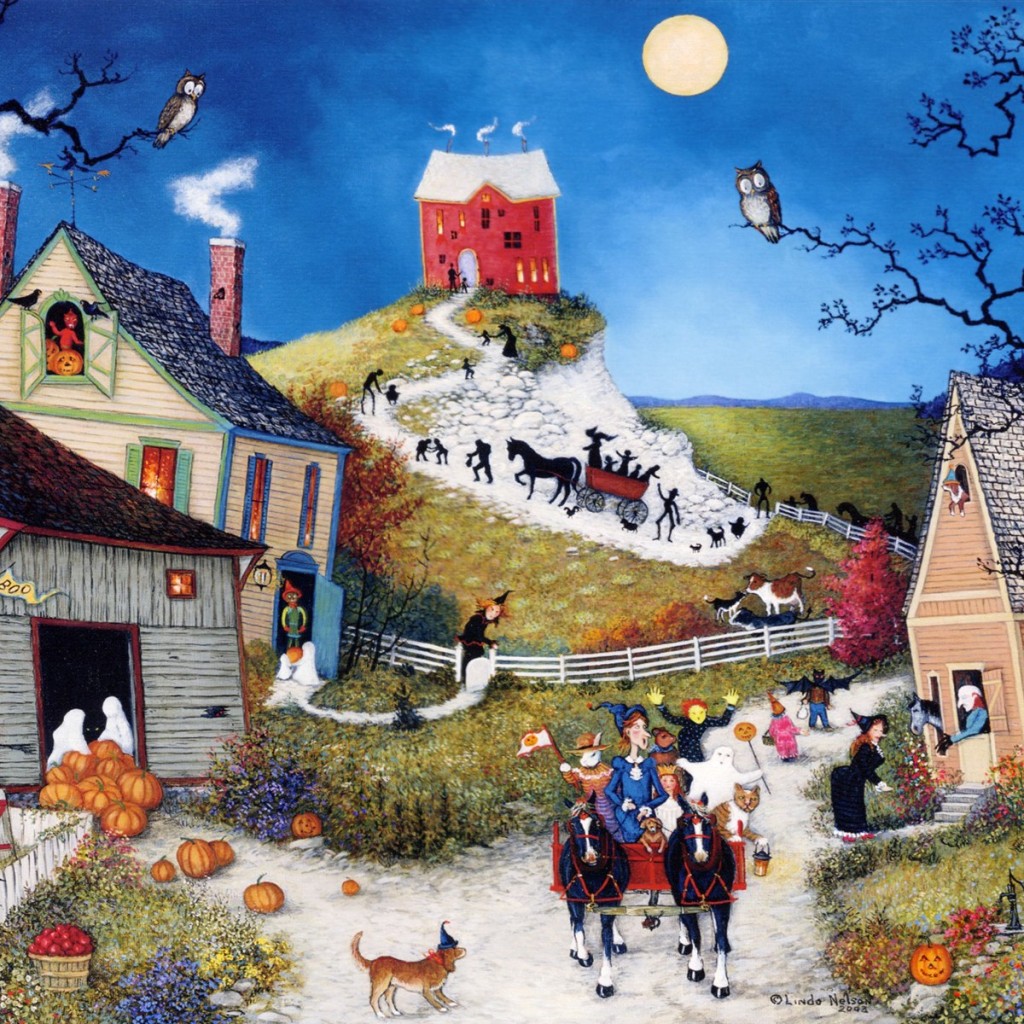 Sunburn – The morning read of what's hot in Florida politics.
By Peter Schorsch, Phil Ammann, Mitch Perry and Jim Rosica.
The witching hour is upon us.
Ghosts and ghouls fill the streets. Zombies walk side-by-side with princesses and superheroes. Their mission the same: Spook and scare their neighbors in hopes of scoring enough candy to sustain them for the next year.
Total spending for Halloween is expected to reach $9.1 billion in 2017, according to the National Retail Federation. Consumers are expected to spend $3.4 billion on costumes this year. More than 3.7 million kiddos are expected to dress up as their favorite superhero. Batman will make up plenty of those, as he and his rogues gallery will account for 2.9 million costumes, tied with princesses.
Still need a costume? Retail giants Target, represented by the team at GrayRobinson, and Wal-Mart — represented by Corcoran & Johnston, The Mayernick Group, Pittman Law Group, and The Rubin Group — have you covered.
Costumes are just one part of the spooky, scary evening. What would Halloween be without bags and bags of candy?
The Florida Sugar Cane League — represented in the Legislature by Ernie Barnett at Water and Land Advisors — is the non-profit trade association for Florida sugarcane growers and processors. U.S. Sugar Corp. and Florida Crystals Corp. are among the association's members.
U.S. Sugar boasts dozens of governmental affairs experts, including the team at Ballard Partners, Buchanan Ingersoll & Rooney and Floridian Partners, working in the Legislature to keep the Sunshine State in sweets.
Florida Crystals Corp. also enlists the help of dozens of professional influencers to work on behalf of its interests, including Johnson & Blanton and The Fiorentino Group.
If the kids get too much candy (is there really such a thing?), then maybe it's time to head to the dentist. Dentists across the state participate in Halloween candy buyback programs, which allow children to exchange their candy for cash, coupons, toothbrushes, or other gifts.
When the Florida Dental Association needs a hand, it turns to the team at Johnson & Blanton, including Travis Blanton, Jon Johnson, Darrick McGhee and Melanie Brown. With a client like that, we can't imagine anyone has a cavity.
If waiting for trick or treaters isn't your thing, put a bowl of candy on your stoop, hang up the "Out zombie hunting" sign and head to Universal Orlando for Halloween Horror Nights. The event runs through Nov. 4, and this year features a haunted house based on Stanley Kubrick's iconic film "The Shining" – if you snag a hotel for the night, avoid room 237.
When Universal Orlando needs to give the Legislature a scare, it turns to Missy Timmins at Timmins Consulting and Keith Arnold, Brett Bacot, Jim Magill, Kimberly McGlynn, and Mac Stipanovich at Buchanan Ingersol & Rooney. The Orlando resort has also had the team at PooleMcKinley – Will McKinley, Van Poole, Angela Dempsey, Fred Dickinson, Erik Kirk and Sophie Smith – on call for more than a decade.
The horrific fun at Universal Orlando isn't "recommended for children under 13" — or probably anyone afraid of what goes bump in the night. But if you're in Central Florida, the Mouse offers a slightly less spooky Halloween event.
Mickey's Not-So-Scary Halloween Party at Walt Disney Resort runs through Nov. 1. The event gives visitors a chance to collect sweets and enjoy a bit of eerie, all-age entertainment.
"What the fright? How did Halloween turn into such a huge holiday?" via Justine Griffin of the Tampa Bay Times – After all, 157 million Americans are expected to celebrate the holiday this year, and they will spend $6.9 billion doing it. So, what transformed Halloween — that once tiny fall holiday before the biggies Thanksgiving and Christmas — into such a mammoth? For one, it's the anti-Thanksgiving and anti-Christmas. It's a holiday that thrives on creativity … [but] retail experts say there's more to it than that. Halloween has always had a hey-look-at-me quality to it, which is exacerbated by social media today. Put together a clever outfit for you and your kid or your dog or your cat — and people spend weeks doing just that — and post a photo with the correct hashtag and you're sure to get a ton of likes and perhaps even go viral. "That buzz that social media generates brings friendly competition to a whole other level — from costume ideas to who has the better decorations outside the house," said Jeff Green, a retail analyst in Phoenix. Adults-only nighttime events, which are packed with gruesome haunted houses and booze, have become an offseason moneymaker for theme parks such as Busch Gardens and Universal Studios. Haunted house attractions generated more than $300 million last year, according to the trade group Haunted Attraction Association.
"Where Americans need the most help carving pumpkins" via Christopher Ingraham of The Washington Post  – A little more than one-third of Americans told Gallup in 2006 that they "usually" celebrate Halloween by carving a pumpkin. And, if Google search data are to be believed, some of us have a more natural knack for making faces out of orange gourds than others. The phrase "how to carve a pumpkin" … is a pretty useful proxy for pumpkin-carving ineptitude: search it yourself, and you can see the top results include how-to's from the likes of Martha Stewart ("Tip: Prevent exposed areas of the pumpkin's flesh from turning brown by applying a film of Vaseline"), extremepumpkins.com ("I personally use power tools and extreme techniques, but many of the methods that I use to carve pumpkins apply to anyone"), and The New York Times ("An annual tradition like carving a jack-o'-lantern can become a mindful moment by cultivating what is known as beginner's mind"). According to Google, the states most lacking in this fundamental knowledge are clustered mostly in the South — Kentucky, Louisiana and Mississippi all lead the nation in how-to pumpkin carving searches. North Dakota and Hawaii also stand out as places with a relatively high interest in pumpkin tutorials. On the flip side, New England, the Great Lakes region and parts of the plains show a relatively low amount of these searches, suggesting that folks in these places are able to get right to it without needing to consult an instruction manual.
***Today's SUNBURN is brought to you by Spectrum Reach, the marketing platform of choice, connecting you to your target audience on TV, digital and mobile. With access to our powerful data and insights, solutions for every screen, and the best programming content on the top 50+ networks, we'll help you reach the right customers for your business. SpectrumReach.com #NeverStopReaching***
— SITUATIONAL AWARENESS —
— @MerriamWebster: Both 'collusion' and 'indictment' are among our top lookups today.
— @SeanShawFL: Indicted Trump Chair Manafort operated his scheme through at least 7 FL corps. What will AG Bondi do about this? Why has she been so silent?
— @JohnMorganEsq: I hope you don't try to guess weight & age at fairs. I have a real decision to make. The others decided when they were 16.
— @MDixon55: Waiting for a good story to post online is one of the hardest parts of journalism
— D.C. MATTERS —
On Monday, Special Counsel Robert Mueller announced a 12-count indictment against former Donald Trump campaign chairman Paul Manafort and Manafort's longtime associate, Rick Gates. A campaign foreign policy adviser, George Papadopoulos, pleaded guilty to lying to the FBI about contacts with an individual with ties to Russia.
More than 8 hours after the indictments were announced, the few Florida Democrats who commented were careful with their remarks. Most raised a direct or implicit warning to Trump not to fire Mueller or otherwise interfere.
"These are very serious charges and show why we must be patient about the investigation," said Democratic Sen. Bill Nelson.
"I expect this will be just the tip of the iceberg," tweeted Alcee Hastings of Miramar. "@realdonaldtrump: Do not interfere with the Special Counsel's independent investigation."
For their part, Republicans have made fresh hay from the revelation that the Hillary Clinton campaign and the Democratic National Committee (DNC) paid for the "Trump Dossier" that some claim started the Russia investigation in the first place.
"Instead of moaning about @HillaryClinton, the White House needs to worry about who's next," tweeted Frederica Wilson of Miami Gardens.
"As the criminal probe escalates, Congress must signal that we will not tolerate any interference by the President or his Administration," said Debbie Wasserman Schultz of Weston and former chair of the DNC.
Is this the tip of the iceberg, or is it Mueller's most significant volley?
Comments coincided with the fact that none of the activity leading to the indictments came while Manafort or Gates worked for the campaign.
Outside of White House Press Secretary Sarah Huckabee Sanders responding to reporters questions by saying Monday's actions "had nothing to do with the President, nothing to do with the President's campaign or campaign activity," Republicans remained relatively quiet.
Which side will be doing most of the talking in the coming months?
"Trump probe: Indictment of Gardens man Paul Manafort mentions 7 Florida businesses" via George Bennett of the Palm Beach Post – The indictment also alleges that Manafort used wire transfers from foreign accounts to obtain more than $1.7 million worth of goods and services from three Florida businesses — described in the court filing only as "Vendor B," "Vendor J" and "Vendor R" — without paying taxes on the income. The Florida businesses mentioned in the indictment are: Daisy Manafort LLC, incorporated in Delaware in January 2012 and Florida in March 2011; DMP, incorporated in Virgninia in March 2005 and Florida in March 2011; DMI, incorporated in Delaware in June 2011 and Florida in March 2012; Jesand Investments Corporation, incorporated in March 2011. Florida records list Manafort as president; John Hannah, LLC, incorporated in Virginia in April 2006 and Florida in March 2011; Lilred, LLC, incorporated in Florida in December 2011. The business lists a New Jersey address and Manafort as manager; MC Soho Holdings, LLC, incorporated in Florida in January 2012 and in New York in April 2012.
"Steve Bannon thinks Trump's legal team is 'asleep at the wheel'—and he's looking for ways to kneecap Robert Mueller" via Lachlan Markay and Asawin Suebsaeng of The Daily Beast – [Bannon is] being tight-lipped about the strategy so far—and it is unclear how robust an effort he'll actually try to mount—but options are available to him. One potential avenue is legislation crafted by Rep. Ron DeSantis, a member of the House Freedom Caucus, an influential bloc of conservative lawmakers. DeSantis offered an amendment to a House spending package in August that would have barred Mueller from pursuing criminal charges for any conduct occurring before March 2015. That would have severely complicated Mueller's indictments of Paul Manafort and Rick Gates, which rely in large part on alleged criminal conduct before the 2016 presidential campaign, when the two lobbied on behalf of a pro-Russia political party in Ukraine. DeSantis's amendment would also have given Mueller six months to wrap up his investigation before the special counsel's office was completely defunded.
"Vern Buchanan still wants 'heads to roll' in IRS targeting scandal" via Mitch Perry of Florida Politics –Nearly two months after Trump's Justice Department announced plans to charge former IRS official Lois Lerner over her role in the Tea Party targeting scandal, the Sarasota Republican congressman said the DOJ should re-evaluate that position, following the news that the IRS officials admitted to the intentional targeting of American citizens based on political leanings. Lerner and her attorney have long maintained she did nothing wrong. "Lerner betrayed the nation's trust yet managed to avoid prosecution," Buchanan said in a statement. "Heads should roll, and people should be held accountable for this gross abuse of power … An apology five years after the fact is not good enough … The American people need to know they can be critical of their government without fear of retribution."
"Will people still dress up as Donald Trump for Halloween this year?" via Hunter Schwartz of CNN – Political Halloween costumes are popular in election years. In off years, not so much. But 2017 could be an outlier. According to data from the National Retail Federation, 1.5 million American adults are planning to dress in political costumes this Halloween, down from 1.7 million last year. This year, politics has "turned into mainstream popular culture," said Ana Smith, a spokeswoman for the National Retail Federation, and they're still in the top 10 for most popular costumes. Data from Google showed Wonder Woman is the most searched Halloween costume in America this year, while only two political entries made their list — President Trump at No. 71 and "dead presidents" is at No. 521.
***AGRiMED Industries is a leading medical cannabis company committed to improving the health and wellness of ailing patients. With state-of-the-art greenhouse facilities and over 200 years of collective experience in the agricultural and health care fields, AGRiMED produces high-quality agricultural medicine with tremendous health benefits. Learn more at AGRiMEDIndustries.com.***
— NOTES FROM THE CAMPAIGN TRAIL —
Mark your calendars: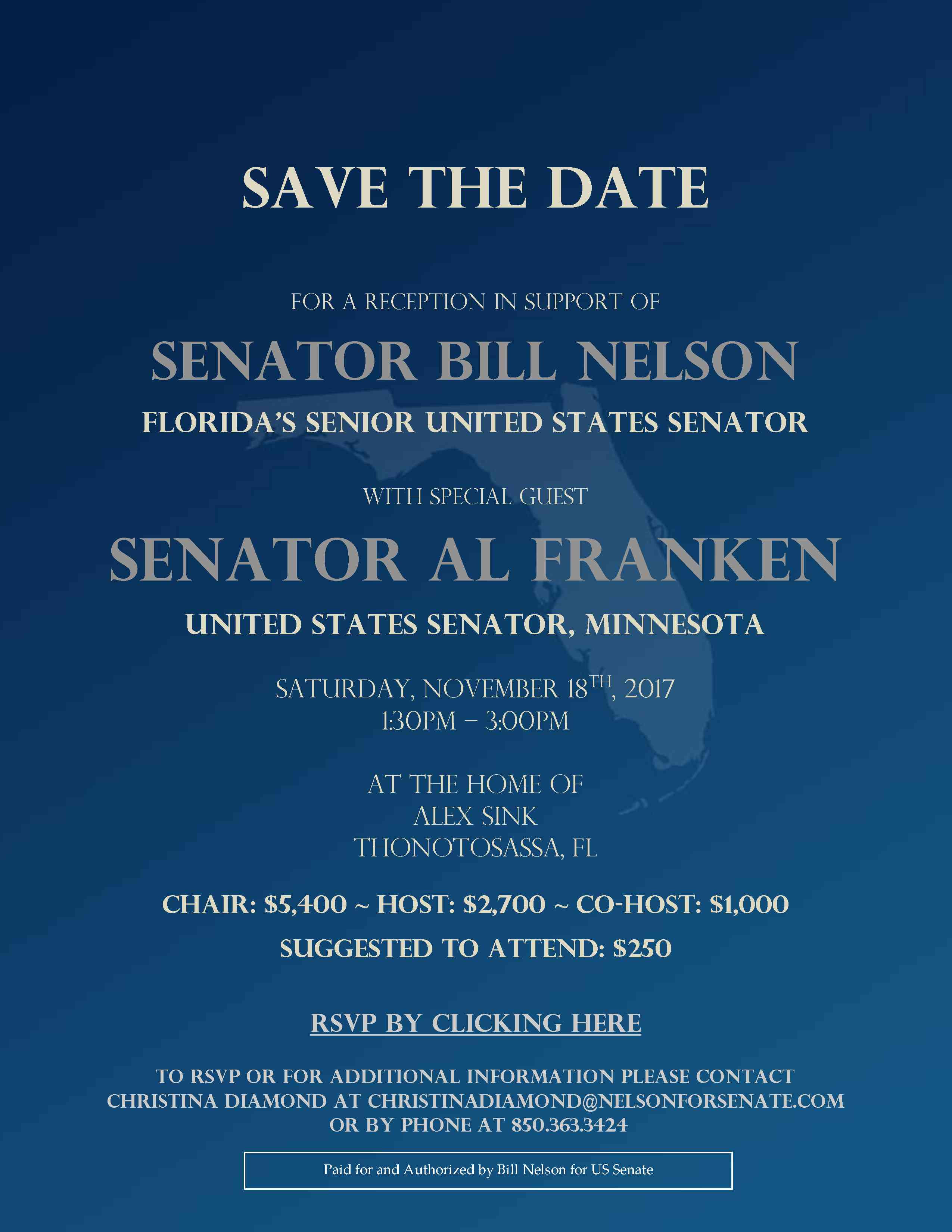 Clay County Sheriff Darryl Daniels endorses Ashley Moody for A.G. – The Moody campaign announced the endorsement Monday morning. "Our community cannot play politics with public safety," Daniels said in a statement. "We need an Attorney General who doesn't need to learn the job on the job. Ashley Moody is the only candidate who has a proven track record of putting criminals behind bars. She is an experienced leader in criminal justice and I'm proud to endorse her." This is the latest in a long line of law enforcement endorsements she has received. The Republican Moody, a former Hillsborough circuit judge, is seeking the A.G.'s office in 2018. Incumbent Republican Pam Bondi is term-limited after eight years on the job.
– "'Strong conservative' Frank White talks guns, cannabis, Attorney General race" via AG Gancarski of Florida Politics
"Second woman accuses Florida Democrat of sexual harassment as party withdraws support" via Marc Caputo of POLITICO Florida – A day after a Florida congressional candidate accused a one-time ally of exposing himself to her, Rafael Velasquez, Democratic candidate for Miami Beach city commission, is now being accused by a second woman of groping her and sending her inappropriate text messages about how "sexy" she was. Velasquez has denied the charges and accused the women of making up stories about him for unclear political reasons. But Miami-Dade's Democratic Party appears to side with the accusers and has pulled its support for his candidacy, and the party's chairman has called for him to quit the race. The latest accuser, public relations company owner Frances Albán, said she decided to go public after congressional candidate and Miami Beach City Commissioner Kristen Rosen Gonzalez told POLITICO that Velasquez had shown her his private parts two weeks ago during a car ride back from a restaurant.
Save the date – Bettina Rodríguez Aguilera kicks off her campaign for Florida's 27th Congressional District Wednesday, Nov. 2, at La Jolla ballroom, 301 Alcazar Ave. in Coral Gables. Event is from six to 8:30 p.m.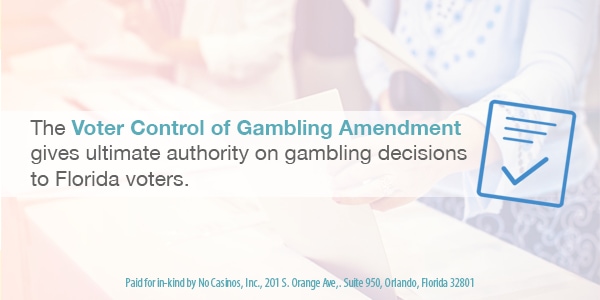 — CAPITOL INSIGHT —
This is not the story POLITICO hoped to report – "Florida politicians become surveillance targets as political payback rumors swirl" via Matt Dixon of POLITICO Florida
"Joe Negron revisits Senate sexual harassment policy" via Florida Politics – Senate President Negron agreed to reconsider his new hard-line harassment reporting policy the same day as two female senators issued a joint statement on sexual misconduct. Sens. Lizbeth Benacquisto, a Fort Myers Republican and Rules Committee chair, and Lauren Book, a Plantation Democrat and chair of the Appropriations Subcommittee on the Environment and Natural Resources, said sexual misconduct, "whether in action or in spoken word, has no place in our world and certainly not in our places of work nor in the halls of power." Sen. Jeff Clemens, a Lake Worth Democrat, resigned from elected office Friday after admitting to an extramarital affair with a South Florida lobbyist. Clemens was the chamber's Democratic Leader-designate. The news happened to come soon after light of multiple sexual harassment allegations leveled against film producer Harvey Weinstein, as reported by The New York Times.
"Lizbeth Benacquisto, Lauren Book issue statement on sexual misconduct" via Florida Politics – Two female state senators Monday issued a powerful joint statement on sexual misconduct in the Capitol, the same day Senate President Negron agreed to reconsider his new hard-line harassment reporting policy. Sens. Benacquisto, a Fort Myers Republican and Rules Committee chair, and Book, a Plantation Democrat and chair of the Appropriations Subcommittee on the Environment and Natural Resources, said sexual misconduct, "whether in action or in spoken word, has no place in our world and certainly not in our places of work nor in the halls of power."
"Back-to-school" tax 'holiday' pitched for 2018" via the News Service of Florida – Sales taxes would be lifted for two weekends before the start of the 2018 school year on clothes, school supplies and personal computers, under a measure filed Monday in the Senate. The back-to-school sales tax "holiday" proposal (SB 686) by Sen. Keith Perry would allow shoppers to avoid paying sales taxes for 10 days in late July and early August on clothes and shoes costing up to $100 per item, school supplies that cost $15 or less, and personal computers and related accessories priced at $1,000 or less. This August, the state offered a three-day tax holiday, with taxes not collected on clothes and shoes costing up to $60 per item and personal computers priced at $750 or less.
Happening today – Constitution Revision Commission education panel meets – The Education Committee of the Florida Constitution Revision Commission will meet beginning 1 p.m. in Room 110 of the Senate Office Building.
— STATEWIDE —
"Rick Scott to offer Puerto Rico more power restoration help" via AG Gancarski of Florida Politics –Puerto Rican Gov. Ricardo Rossello invited him earlier this month. The subject of particular concern is power restoration. Scott framed the visit as part of a continuing dialogue with Rossello, regarding "what can we do to be helpful." Scott noted that, since the storm, 86,000 Puerto Ricans have come to Florida, and the state is committed to helping them with jobs, education and other needs. 2,000 Puerto Rican students have already been absorbed into Florida's school system, Scott said. "In our state, we've got some wonderful utilities," Scott said, "and we were able to do our restoration very quickly … they're still fighting to get their restoration done."
"Scott trumpets 'historic funding' for environment in next budget" via AG Gancarski of Florida Politics – Scott's final budget sees a boost in environmental funding, up to $1.7 billion: $220 million over the current year's levels. The budget proposal has something for most constituencies: $50 million for "the best state parks system in the country"; $55 million for springs, adding to what Scott bills as "record funding for our springs"; $100 million for beaches, which got "hurt during Irma and Matthew"; $355 million for Everglades restoration, including $50 million for the dike at Lake Okeechobee; $50 million for Florida Forever. "The big thing today is we have the money to do these things," Scott said. "It's $1.7 billion for the environment."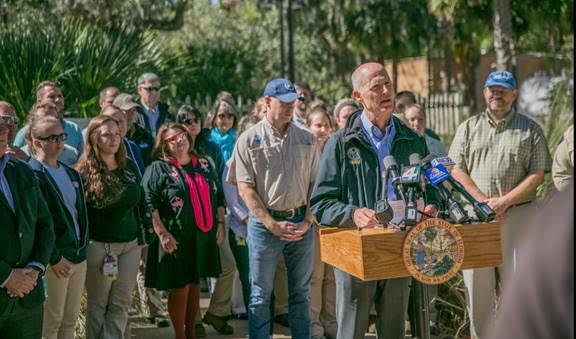 "Hurricane Irma claims top $5.5 billion" via the News Service of Florida – Potential insured losses in Florida from Hurricane Irma have surpassed $5.5 billion, according to the state Office of Insurance Regulation. As of Friday, 795,970 claims had been filed, worth an estimated $5.567 billion. The numbers are up from 772,934 claims and $5.3 billion in potential losses a week earlier. Hurricane Irma made landfall Sept. 10 in Monroe County and Collier County before pounding through much of the state. Two-thirds of the claims are from homeowners. The top counties for claims are, in order: Miami-Dade, Broward, Orange, Lee and Collier. One of every eight claims has come from Miami-Dade County. The Office of Insurance Regulation, which doesn't provide a breakdown of the claims by insurer, is updating the numbers once a week. Just over 28.5 percent of the claims had been settled with payments. Nearly 20 percent of the claims had been closed without payment.
"`Job growth' fund requests top $500 million" via Jim Turner of the News Service of Florida – In the four months since the state created an $85 million pool of money for economic development, more than 160 requests topping $500 million have poured in from local governments, schools and business groups. So far, none of the proposals have been forwarded to Gov. Scott for final approval. The "Florida Job Growth Grant Fund" was created during a June special legislative session as a compromise between Scott and House leaders, who earlier had sought to eliminate the business-recruitment agency Enterprise Florida and other economic-development programs. House leaders were heavily focused on ending programs that awarded economic incentives to single companies in return for relocating to Florida or expanding in the state. House Speaker Richard Corcoran repeatedly called such incentives "corporate welfare." Money in the new fund is prohibited from going to projects that provide exclusive benefits to single businesses. Corcoran has said the new fund will "free up the governor to cut through unnecessary bureaucracy, regulation, and red tape to improve infrastructure and education leading to greater job growth and opportunity for all Floridians." The requests are divided into two lists: public infrastructure and workforce grants.
"Orange you mad? Citrus language leads to marijuana lawsuit" via Jim Rosica of Florida Politics – A Florida nursery is suing the state over its preference in granting medical marijuana licenses to companies with underused or shuttered citrus factories. Tropiflora LLC of Sarasota filed suit against the Department of Health … in Leon County Circuit Civil court on Friday, court records show … For up to two licenses, "the department shall give preference to applicants that … own one or more facilities that are, or were, used for the canning, concentrating, or otherwise processing of citrus fruit or citrus molasses and will use or convert the facility or facilities for the processing of marijuana," state law says. Tropiflora calls that an "unconstitutional special advantage" that "adversely impacts" the company, putting it at a "disadvantage" in competing for 10 available licenses to be a "medical marijuana treatment center."
"Commissioner Gill Ziffer calls for Tallahassee city manager's suspension" via Jeff Schweers of the Tallahassee Democrat – [Tallahassee Commissioner] Ziffer has asked that City Manager Rick Fernandez be suspended until the outcome of a state ethics commission investigation into his acceptance of $2,000 worth of football tickets from a lobbyist. "This email is a follow-up to the conversation we had this afternoon. As I said on the phone, there's no easy way to ask what follows but I must," Ziffer said in an email to Fernandez … asking to place the item on the Nov. 8 agenda. Ziffer forwarded the memo to his commission colleagues and city leadership … He likened the suspension to the same procedures followed when a law enforcement officer "is involved in a situation that has questions to be resolved." "In eight years this is clearly one of the most difficult decisions I've made as a Commissioner," Ziffer said. "Your time in our government and as City Manager has been filled with significant accomplishments. And while none of us are mistake-free, the cumulative effect of the questions that have been asked have caused me enough concern to ask for this Commission review."
Meanwhile … "First Amendment foundation demands investigation of how records request was handled" via Jeff Schweers of the Tallahassee Democrat – On Oct. 18, Democrat reporter Jeff Burlew asked for "all of City Manager Rick Fernandez's text messages from Sept. 26, 2016, to Sept. 30, 2016." The city's public records officer, which is under the city treasurer-clerk office, replied that "no information was found." City Spokeswoman Alison Faris later said there were no records responsive to the request. "We ask you, as City Attorney, to perform a thorough investigation into this issue and report to the public the process by which city employees attempted to comply with Mr. Burlew's public records request," First Amendment Foundation President Barbara Petersen said in a letter addressed to City Attorney Lew Shelley. The letter also was sent to Mayor Andrew Gillum and Treasurer-Clerk Jim Cooke. Petersen explained that the Florida Supreme Court has defined a public record as anything made or received by an agency "intended to perpetuate, communicate or formalize knowledge" having to do with public business.
"Tampa authorities set out to save Halloween as fear grips Seminole Heights" via Howard Altman and Jonathan Capriel of the Tampa Bay Times – Tampa police have been blanketing Southeast Seminole Heights since they linked the first two shootings, which happened Oct. 9 and 11. They were so close to the third shooting Oct. 19 that they heard it and got to the scene in minutes — but too late to find a suspect. For Halloween night, with the Seminole Heights shootings drawing national news coverage, authorities will be out in even greater force. Mayor Bob Buckhorn and Interim Chief Brian Dugan will start the evening about 5:30 p.m. with a community roll call at Giddens Park, 5202 N 12th Street. They'll be joined there by Tampa officers, some on horseback, and by troopers from the Florida Highway Patrol. Buckhorn and Dugan will greet people, hand out candy, then about 6 p.m., they'll hit the streets for trick or treating with children. Parents should accompany their children, and residents should turn on their porch lights to welcome trick or treaters, authorities said.
"Space Florida moves forward with spacecraft, mag-lev deals" via Scott Powers of Florida Politics –Meeting in Orlando, the Space Florida board of directors approved a complex financing deal that would allow Matrix Composites of Rocklege to access nearly $3 million in loans, and approved another financing deal for $750,000 for York Space Systems to establish a satellite components manufacturing facility at a place to be determined in Florida. Matrix manufactures composite materials which Space Florida officials said are critical to the supply chain of spacecraft and satellite companies either coming to or being wooed to the Cape Canaveral area. The third deal is a lease, for terms yet to be determined, that would allow skyTran to set up a test track and research center with a longterm lease for 15 acres at the former NASA space shuttle landing strip at Kennedy Space Center that Space Florida now controls. While skyTran is the only one of the three committing to build and operate at the Florida Space Port at Cape Canaveral, its business shows the curious charge and opportunities Space Florida confronts. The company wants to build pioneering ground-based transportation systems, having nothing to do with space. But Space Florida President Frank DiBello pointed out to the board that its magnetic levitation technology had wide-ranging applications.
"Taxes tricky for Halloween treats, TaxWatch says" via Florida Politics – It's that time of year to be frightened – not by ghosts or goblins, but by Florida's tax rules on candy. Every year, Florida TaxWatch, the nonpartisan government watchdog, uses Halloween to demonstrate the state's boggling rules on what gets taxed and what doesn't. "Groceries are generally exempt from Florida sales tax, but candy can get confusing," it says. That's putting it mildly. For instance, marshmallow candy is taxable, but marshmallows are exempt, the group explains.

— ALOE —
"How much candy would it take to kill you? About 262 Halloween treats, scientists say" via Donovan Harrell of McClatchy – Scientists developed a test called the LD50 to determine the strength of potentially deadly substances … "It stands for lethal dose 50 percent," toxicologist Hans Plugge told the Wall Street Journal. "You take 10 rats, feed them a dose, and if five of them die, you've determined the LD50. It's pretty straightforward." When it comes to candy, a typical "fun-sized" treat contains about 9.3 grams of sugar … The average adult would have to eat around 5.4 pounds of sugar — at one time — for it to be potentially deadly, according to the ACS. That would translate to around 262 pieces of "fun size" candy, according to the video. As for the kids celebrating Halloween, it's unlikely that the average American child around the age of 10 could eat a lethal amount of candy, Plugge told the Wall Street Journal. "More than likely, they'd throw up before reaching the lethal dose," Plugge said.
"Please don't tell your kids they can't dress as Moana this Halloween" via Preeti Varathan of Quartz –In a widely shared essay published on the blog "Raising Race Conscious Children" in September, Sachi Feris, a white mom, shared how she was grappling with her daughter's desire to be Moana on Halloween. At every turn, the decision seemed fraught: Let her be Elsa, and she reinforces notions of white privilege and beauty. But let her dress as Moana, and her daughter unwittingly tokenizes a whole culture. Her daughter ultimately chose to dress as Elsa this year, and Mickey Mouse the next. The response to Feris's dilemma was rapid fire. Redbook magazine's editors penned a piece titled "Maybe don't dress your kid up as Moana this Halloween," arguing that doing so reinforced "a deeply problematic power dynamic," and that it was on parents to teach kids "not to be racially insensitive." The National Review mocked this argument as "damned if you do, and damned if you don't." More conservative outlets, like The Blaze, used Feris's article as fodder for flaming liberal snowflakes. Here's a universal fact: Kids like to dress up as their heroes. They pick their idols, most often, from a place of earnest, wide-eyed, adoration. If the world is to grow more racially accepting, it's likely more and more of these heroes won't be white.
Spotted – St. Pete Beach's venerable Don CeSar Hotel on The Washington Post list of 13 haunted hotels across the U.S.: "The Don CeSar … proves that lovers parted by life can come together in death. Thomas Rowe, who built the Pink Palace, fell hard for a Spanish opera star during a trip to London. However, her parents disapproved of the couple and whisked Lucinda back to Spain. In the hotel lobby, Rowe built a replica courtyard and fountain of their rendezvous spot. The distinguished couple – he in a white suit and Panama hat, she in a Spanish peasant dress — often promenade hand-and-hand around the property before disappearing … Rowe lived on the fifth floor, a hotbed of activity including swinging doors and mysterious knocks."
"Universal buys 101 acres for future expansion" via Terry Roen of Orlando Rising – Universal paid $27.5 million for the property … The land is next to 475 acres the theme park also plans to use for expansion. The purchase gives Universal nearly 600 acres for growth, which is more than double the property the theme park already owns including Universal Studios, Islands of Adventure and Volcano Bay. The latest acquisition stretches from the Beachline Expressway north to Sand Lake Road, which is near but not next to Universal Orlando. In comparison, Walt Disney World covers 27,000 acres. Universal has released no plans for the property.
Happy birthday to Allison Aubuchon, Step Up For Students' Jon East, and our man Harold Hedrick.