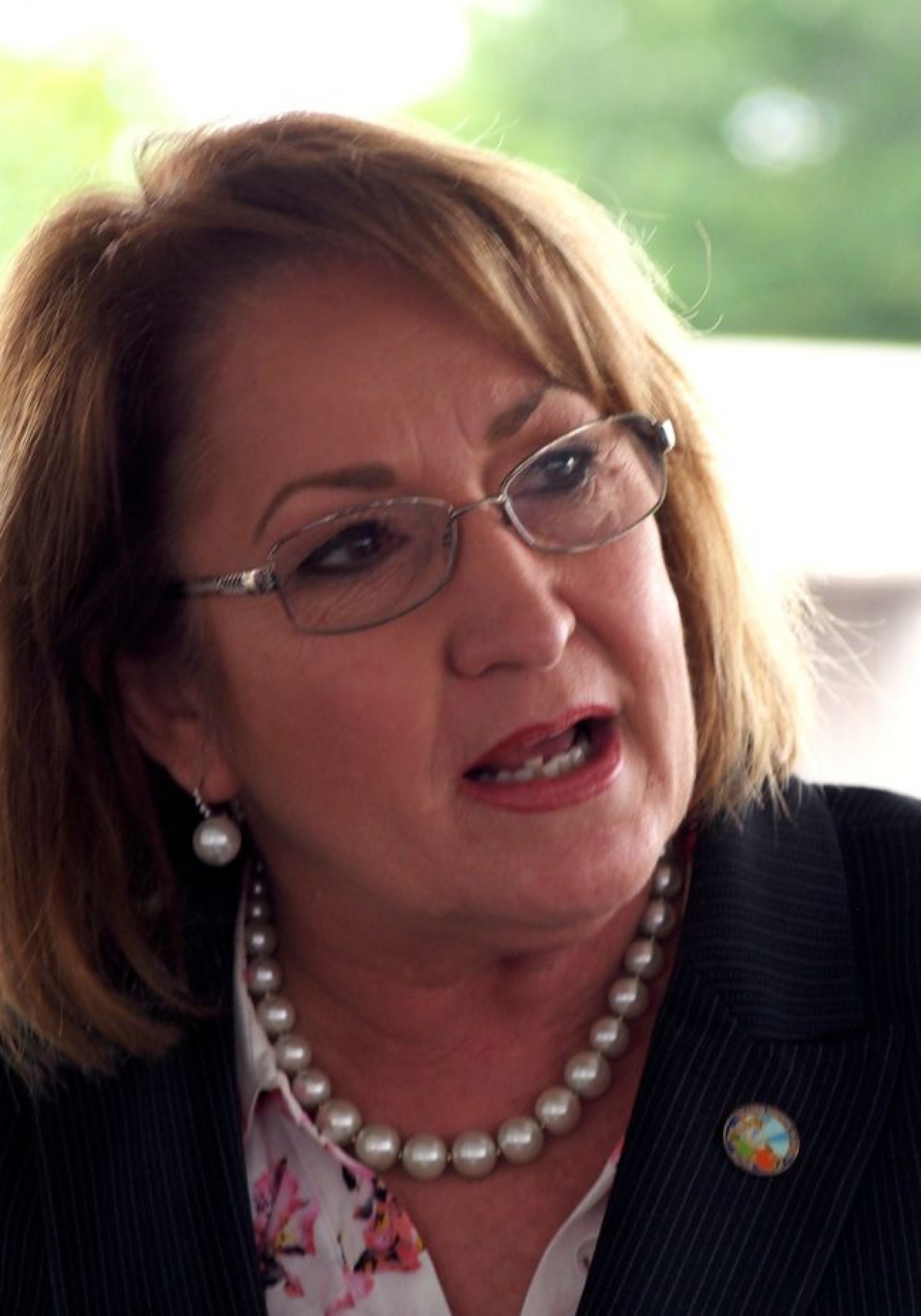 Orange County and Visit Orlando are working on new rules to open the convention and visitors bureau's business to more public scrutiny, Orange County Mayor Teresa Jacobs told Florida House Speaker Richard Corcoran in a letter sent Monday.
"We believe that the additional transparency measures we plan to implement will greatly enhance the transparency and accountability of VO while still preserving their ability to operate successfully on behalf of our community in a global tourism marketplace, as well as supporting our robust tourism industry and protecting jobs," Jacobs wrote.
Her letter is in part a response to Corcoran's ongoing crusade to make Florida's convention and visitors bureaus and other quasi-public private corporations working for government stop shielding much of their activities and spending with public money from scrutiny. Last Legislative Session, Corcoran led an effort that nearly defund Visit Florida, and this year he's turned more attention to the local organizations. In August he sent letters to 12 local tourism development councils, and followed up with a second letter in early October to Visit Orlando, demanding accountability and open records.
Visit Orlando, which last year had an $80 million budget, including $51 million that came from Orange County's tourist development tax, is by far the largest local tourism bureau in the state.
Jacobs earlier responded, in late August, that she was also insisting on new restrictions on Visit Orlando including a requirement that the organization list all its vendors on-line, and another that its sponsorship contracts over $500,000 be reported quarterly to the county.

Now, she wrote, Orange County and Visit Orlando are in talks to push through more reforms. Visit Orlando's last full contract expired Sept. 30, and the county agreed to a one-year extension including the changes she cited in August. The current talks are on adding more public scrutiny to Visit Orlando's books and operations, to be incorporated in the next, long-term contract, she assured Corcoran.
Visit Orlando Chief Executive Officer George Aguel confirmed in a statement Tuesday that his corporation was working with Jacobs and her team. Aguel wrote they "have developed even more enhanced measures for 100 percent transparency of all [Tourist Development Tax] funding that Visit Orlando manages."
"Visit Orlando has a long history of complying with all of the accountability requirements of our contractual relationship with Orange County, and we welcomed the opportunity to work together to further expand our high level of transparency with TDT funds," Aguel stated. "After extensive research into the competitive landscape as well as collaboration with our business partners, we have carefully developed these additional measures with the mayor and her team that will ensure every dollar of TDT funding to Visit Orlando is transparent. We are optimistic that these measures will still preserve the organization's ability to operate and market our destination, in what we know is a highly competitive tourism marketplace, so that we maintain Orlando's critical position as the number one travel destination."
Jacobs letter to Corcoran, and Aguel's statement, did not specify all of the "several" changes she said are being pursued. However, Jacobs did delineate one of the problems she wants to address.
"As a regular practice," she wrote, Visit Orlando spends money on advertising and media through agencies, and only the payments to the agencies are publicly disclosed. So there is no information released showing how the agencies spent the money on Visit Orlando's behalf, so there is no public disclosure of where the money ultimately winds up, or what it ultimately pays for.
One change she did announce is a new requirement that Visit Orlando contracts be provided to the Orange County Board of County Commissioners, so that they can be publicly posted on the Orange County Comptroller's website.
She also referred to a specific sponsorship contract that she has raised concerns about previously because details have not been released, a contract between Visit Orlando and the United States Tennis Association. That pact included a confidentiality clause that Corcoran, Jacobs, and open-government advocates have charged has been used routinely by quasi-government agencies to shroud how public money is spent and what it buys.
"Additionally, before the end of the year, VO is planning to provide a full analysis of the benefits and costs of the USTA sponsorship agreement, which we will make publicly available," Jacobs wrote.
She also acknowledged that Corcoran and the Florida Legislature are likely to push for and possibly pass legislation requiring organizations like Visit Orlando to open their books more, and she wrote, "we will ensure that our contract complies with any additional transparency measures that may be forthcoming in the 2018 Legislative Session."
Then she added, "I would ask for your support in ensuring that whatever additional requirements are placed on VO, also be required uniformly of all CVBs throughout the state."