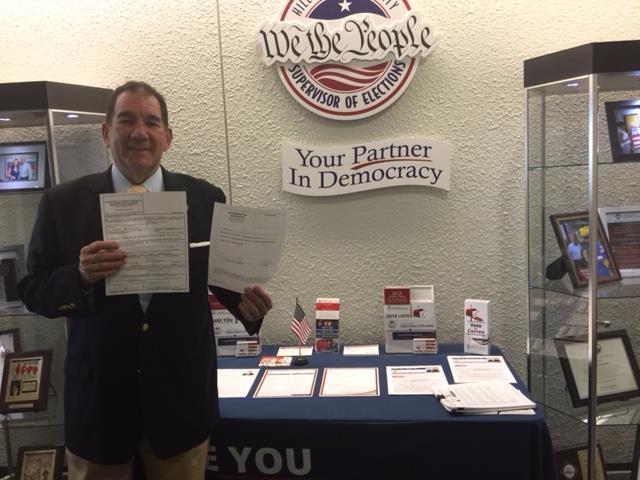 Civic activist and businessman Joe Citro announced Monday that he has filed to run for the Tampa City Council District 1 citywide seat to be vacated by Mike Suarez in March 2019.
Citro makes his living as a hairdresser but is ubiquitous at civic events in Tampa. Over the past 15 years, he's served on the city's Variance Review Board, the Code Enforcement Board, and the Civil Service Board.
"This is the right time to use my experience for Tampa's future," he said in a statement. "I have been an activist with the Ybor City Development Corporation and the West Tampa Chamber of Commerce for a long time, and I care deeply about this amazing city."
"C.I.T.Y" is the acronym that Citro is employing for his platform, which he defines as:  "C" for careers, "I" for infrastructure, "T" for transportation and "Y" for youth development.
This isn't Citro's first rodeo. He lost earlier bids for the Council in both 2011 and 2015.
Although Tampa's local elections are officially nonpartisan, Citro is now a Democrat, after running as a Republican in those previous contests. In that respect, he's trying to take a page out of the playbook that brought Guido Maniscalco success in 2015. He narrowly defeated Jackie Toledo as a Democrat that year, getting lots of support from local Democrats in a race against Republican Jackie Toledo.
As a Republican, Maniscalco lost his first bid for office in 2011.
Although the announcement comes more than 16 months before Tampa residents will go to the polls, Citro actually is not the first candidate to file to run in the municipal election. Instead, that honor goes to a Micheal Hazard, who filed to run for mayor in April, though he has yet to raise a single dollar yet for his campaign.