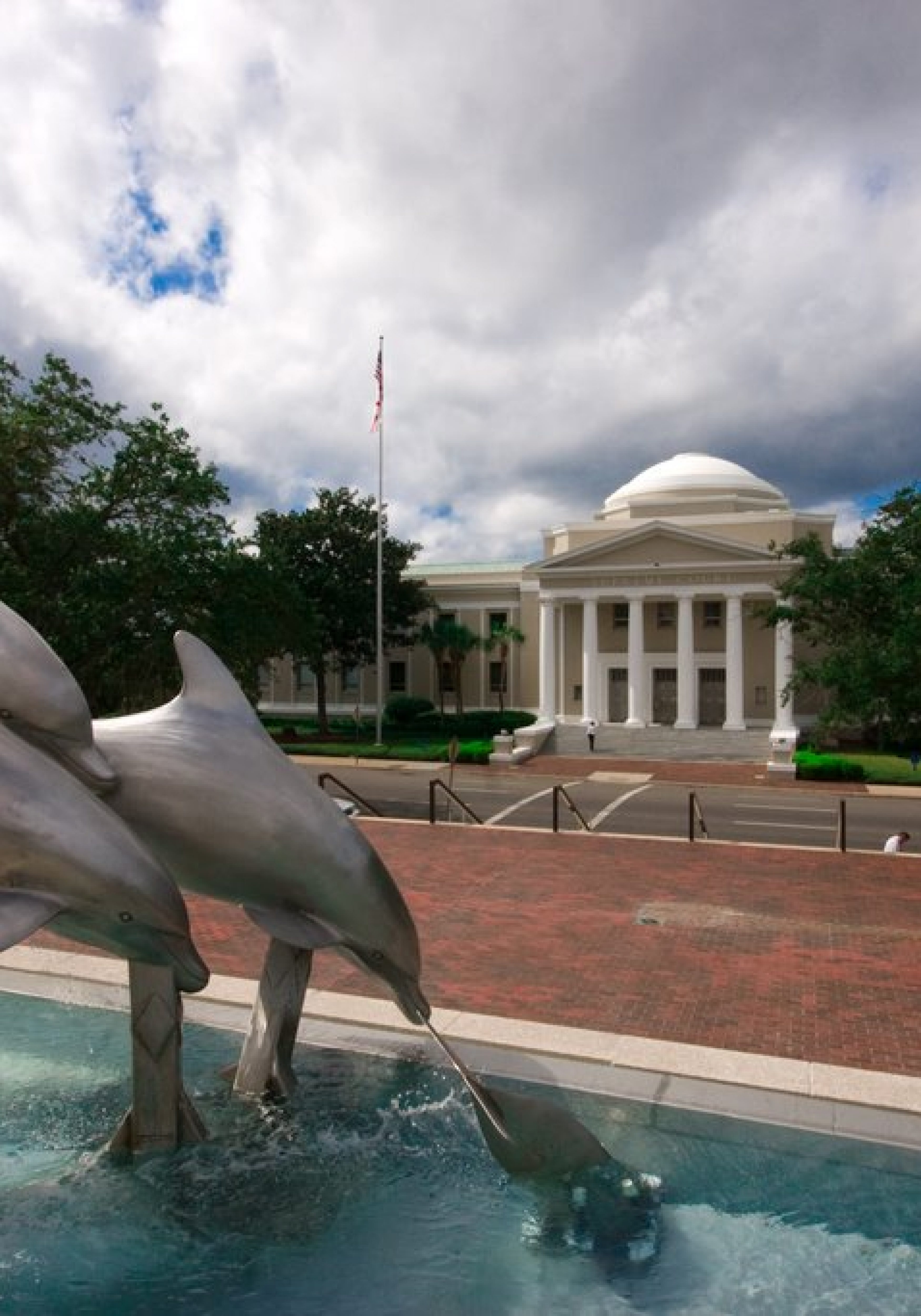 A conservative watchdog says it's filed a public records request for emails from Justice Barbara Pariente and Chief Justice Jorge Labarga after what it calls "the justices' overt political bias."
The D.C.-based Foundation for Accountability and Civic Trust (FACT) late Monday released a copy of its request to the Florida Supreme Court.
It asks for copies of emails to or from Pariente and Labarga "that contain the phrases 'Judicial Nominating Commission' or 'JNC,' or any names" of members of the Supreme Court Judicial Nominating Commission.
The two jurists had been caught on a 'hot mic' immediately after a Nov. 1 oral argument in a case over Gov. Rick Scott's judicial appointment power.
Progressive groups claim Scott doesn't have authority to appoint three new Supreme Court justices on the last day of his term. The openings are caused by the mandatory retirements for the court's liberal-leaning trio of Justices R. Fred Lewis, Pariente and Peggy A. Quince.
Moments after the argument ended, Labarga can first be heard on a recording from the courtroom saying what sounds like, "…anything on there, Panuccio." Jesse Panuccio, once Scott's general counsel and a former head of the Florida Department of Economic Opportunity, is a member of the Supreme Court JNC.
Pariente then can be heard saying what sounds like "crazy." That's followed by Labarga: "Izzy Reyes is on there, he'll listen to me."
JNC member Israel U. Reyes is founder of The Reyes Law Firm in Coral Gables and a former circuit judge. He's also one of four members nominated to the nine-member commission by The Florida Bar; the others are appointed by the governor.
Kendra Arnold, FACT's executive director, used the 14 words that could be made out in the conversation to assign "political bias" to the two justices. Pariente has served almost 20 years on the high court; Labarga has served nearly nine years.
"Judicial temperament that includes threatening lawyers short and long-term as Justice Labarga has done, attacking other public officials in the midst of a political campaign as Justice Pariente has done, and now attacking members of the state's Judicial Nominating Commission, destroys public faith in the courts," Arnold said in a statement.
The organization was formed "in 2014 as a conservative counterweight to watchdog groups viewed as more left-of-center, such as Citizens for Responsibility and Ethics in Washington," according to the Center for Responsive Politics.
The Governor's Office also filed a records request for a piece of paper on the bench to which Pariente and Labarga were ostensibly referring during their exchange. That document turned out to be the current membership list of the Supreme Court Judicial Nominating Commission.
When asked if he might pursue recusals of Labarga and Pariente from his case, Scott has said, "I think we have to find out. Let's put the facts on the table. Then we can make a decision of how we should go forward."
In her statement, Arnold was less circumspect: "Both justices should immediately recuse themselves from this case as they have demonstrated a bias against the governor."