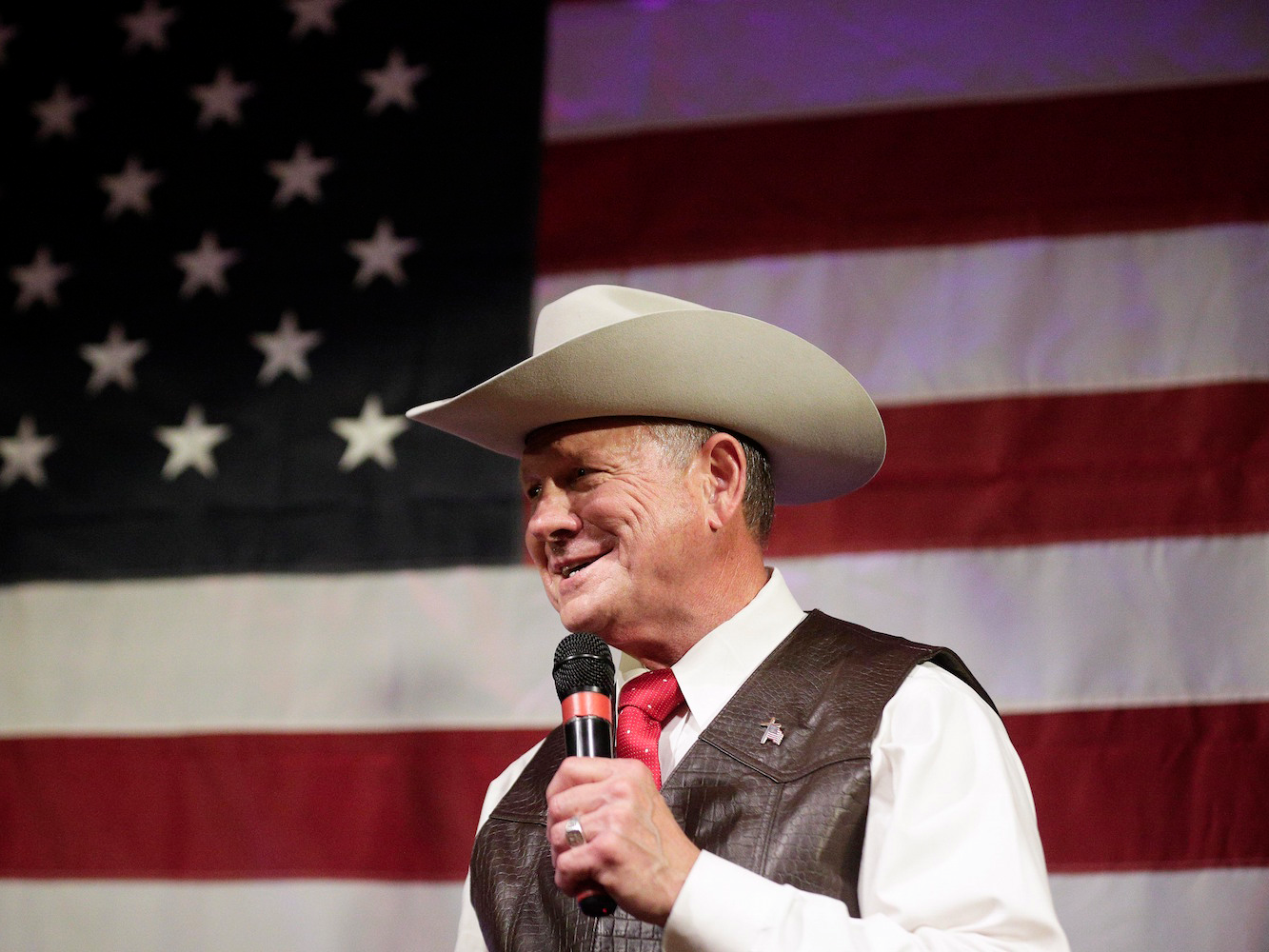 The highest profile election in America right now arguably is the Alabama Senate race between Democrat Doug Jones and Republican Roy Moore.
With multiple women emerging from decades ago to depict Moore as aggressively pursuing underaged women, to such a degree that Moore was banned from the Gadsden Mall, Moore is in deep political trouble.
Republicans have called for Moore to get out of the race, including Gov. Rick Scott, House Speaker Richard Corcoran, and Agriculture Commissioner Adam Putnam.
However, Moore has a pair of Florida consultants working for him: Brett Doster and Drew Messer .
Doster has dismissed the allegations against his client as false: "Interesting how the GOP establishment is lining up with Libs to attack @MooreSenate before weighing evidence. Almost like they were colluding – as usual. They'll be proven wrong, and @MooreSenate will win in 4 weeks."
Messer has gone quiet on Twitter since Nov. 7, though the paid media consultant was robustly promoting the Moore brand before that.
Polls suggest that Moore may have trouble winning; he is anathema, per surveys such as the recent one from Fox News, to women voters.
One rival Republican consultant expressed amazement that Doster, who ran Mitt Romney's Florida operation in 2012 and supported Jeb Bush in 2016, would take up the Bannon-ite line against the "establishment/liberal" conspiracy theory.
He also expressed dismay and surprise that Doster and Messer continue to work for Moore, who has not only become persona non grata in the GOP, but who also has failed to offer convincing responses to the very detailed narratives put forth by Moore's accusers.
Additionally, he made a point regarding initial vetting of candidates, saying that part of the initial due diligence with any candidate was a dialogue with the candidate about issues like this that may lurk in their past. If the answers are unsatisfactory, there is no path forward.
A female Democratic consultant made a similar point about that vetting process.
Another male Republican consultant referred to the campaign as a "dumpster fire," adding that "if they don't walk or convince Moore to get out, it will set them back both several years. They are losing friends and credibility in Tallahassee."
While Doster and Messer were making a "loyalty to the campaign" argument, the question being raised increasingly is whether it's really "loyalty to the cash."
Front Line Strategies has invoiced roughly $850,000 of media buys to the Moore campaign.
With Frank Terraferma leaving the firm this week, the Moore campaign may seem like a reliable source of income; however, the money invoiced is offset by the credibility collapse that comes with continued association with Moore.