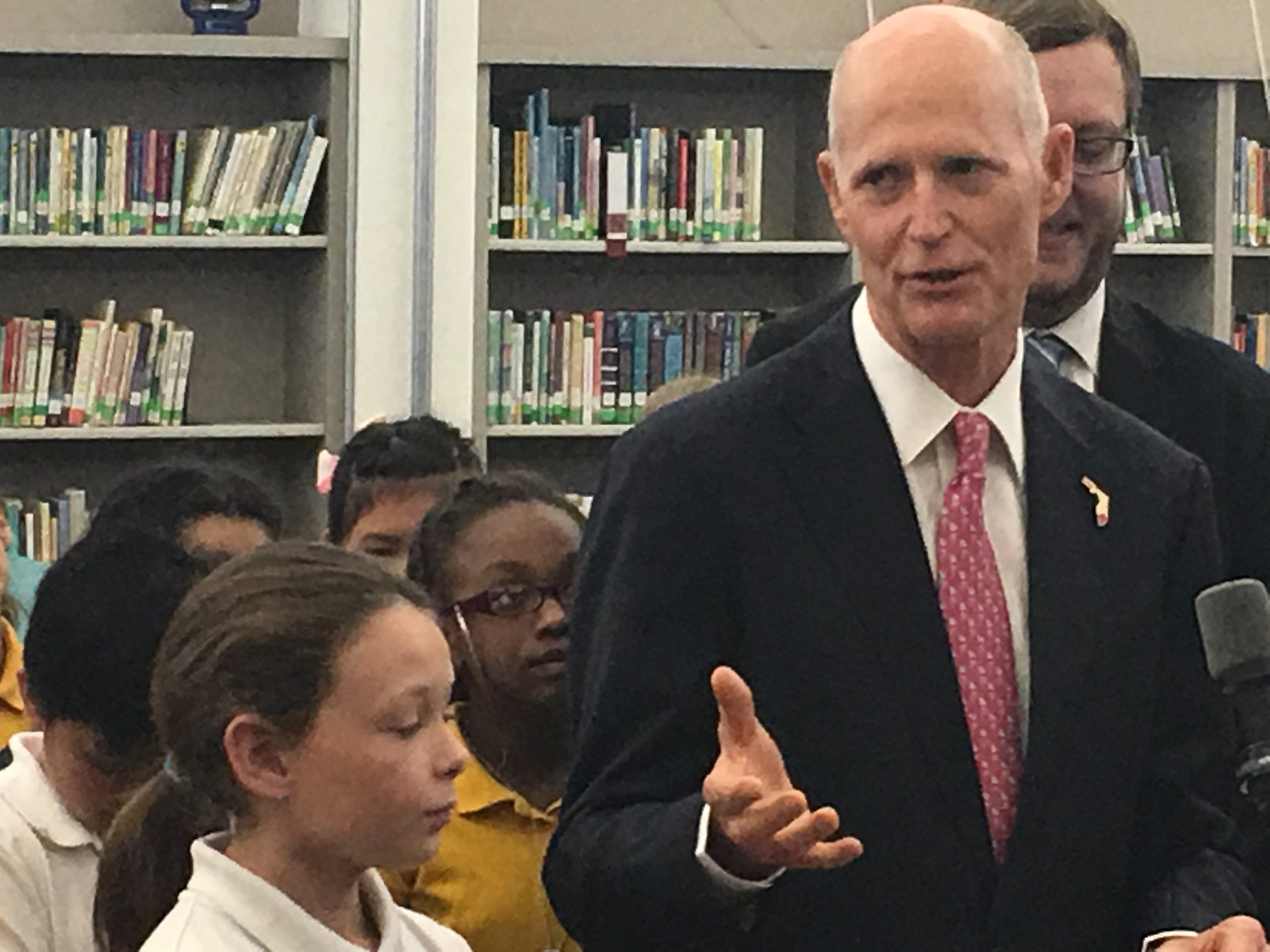 Wednesday saw Gov. Rick Scott visit Jacksonville, contending that he proposes spending "record" amounts of money on K-12 education in his latest budget.
"We're going to have historic funding, for the sixth year in a row," Scott said, of a "record investment" that will "make sure we fully fund our education system."
Scott trumpets historic funding each year. This year was no exception; as we reported, Scott is touting the highest per-pupil expenditure ($7,497 per student, which comes out to $21.4 billion total) for K-12 funding.
And dignitaries on hand took the claim at face value.
Education Secretary Pam Stewart remarked that the "budget demonstrates that he has prioritized education."
And Duval County School Board Chair Paula Wright said that the "$200 per-student increase is a call-to-action for legislators."
Despite such affirmations, questions have been raised as to whether it's a record spend or not.
A Folio Weekly article questions whether per-pupil allocations really amount to record spending when adjusted for inflation: "In 2007, former Governor Charlie Crist's education budget allotted $7,126 per pupil. According to the CPI calculator, it would cost $8,377.89 today to buy the same value that $7,126 bought in 2007."
That would come out, in total, to $23.911 billion — $2.5 billion more than the proposed allocation.
The $7,497 number falls far short of the $8,377.89 of real dollars needed to match the pre-recession spending by Crist.
In that context, is Scott actually spending more on education?
Florida Politics — and other outlets — pressed Scott, but got no clear answers regarding the shortfall in real dollars.
Scott noted that when he was elected, he "walked into an unbelievable recession" with a "$4 billion budget deficit."
With over 1.4 million jobs added, Scott continued, it was possible to "invest more money in education."
"What we're seeing is every year, we've been able to increase it. This year will be a $200 increase," Scott added.
"We've got to keep growing the economy," Scott said.