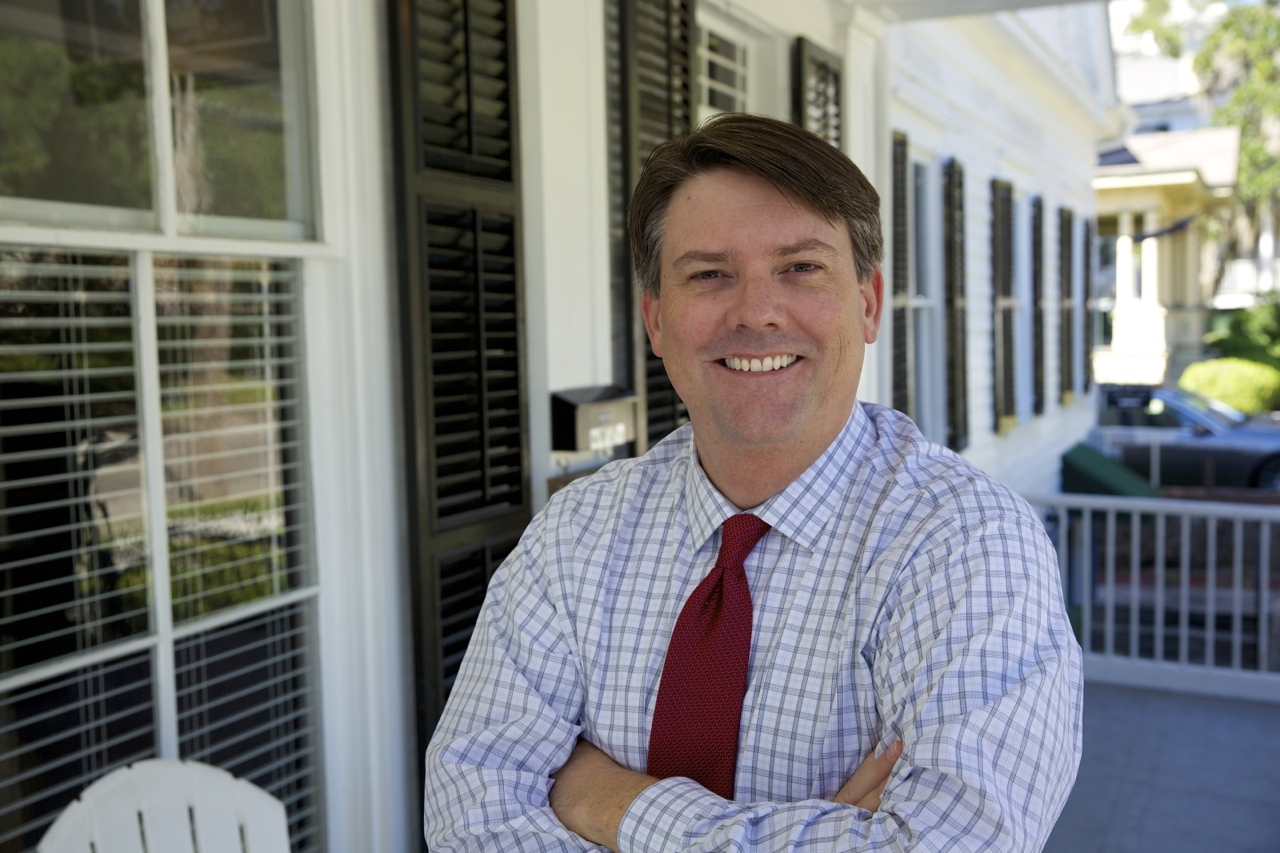 Reporters in the Jacksonville market got to know Brian Hughes in late 2014 and early 2015 when the Republican PR pro was handling the messaging for mayoral candidate Lenny Curry.
Soon those reporters — or those who replaced the ones who moved on — will get to know Hughes in a new capacity as Curry's chief of staff.
On Friday, Curry discussed the hire, the latest and most prominent example of someone moving from the campaign side to City Hall.
Hughes' hire wasn't a surprise to everyone; rumors had circulated that it might be in the offing, and Council President Anna Brosche quipped that the hire was "just formalizing how things had been for some time."
Curry described the evolution from campaign spokesman to chief of staff as relatively seamless.
"I met Brian in the fall of 2011 when I became state party chairman, and he's been a trusted adviser for many years," Curry said. "Obviously through the campaign and then after I got into office we've had a number of very public policy issues that we've worked on and successfully won, and he's been a part of that."
"I've been without a chief of staff since May and I felt like it was time to bring someone in, and he's my guy," Curry said about Hughes.
Curry's previous chief of staff, Kerri Stewart, was described by some close to the mayor as not being completely in line with the agenda. Toward the end of her tenure, there was talk of a power struggle behind the scenes — talk that no one refuted when it was reported.
Stewart was perceived as invisible, so much so that one veteran Republican Councilmember, when asked to appraise Stewart's performance, joked, "Kerri who?"
The Hughes era will most likely be characterized by message discipline and visibility for the new chief of staff, who is expected to have a "roving" profile that transcends the strict hierarchies of the organizational chart.
Those close to Chief Administrative Officer Sam Mousa have noted that he looks forward to working with Hughes; Mousa and Hughes, in their bluntness especially, seem to be cut from the same cloth.
Some Jacksonville City Councilmembers wondered to us, on and off the record, if Hughes fit in better in the bare knuckles world of campaigning than in the policy sphere.
Curry has no such worries.
"Brian's been in and around politics and policy for many years. He has a full and deep understanding of all of government and how to successfully implement policy," Curry said.
Hughes joins others who were instrumental to Curry's campaign victory on the mayor's senior staff, such as Jordan Elsbury and Jessica Laird.
Jessica Baker, meanwhile, is the wife of Tim Baker, who has handled much of the polling and other functions that not only drove Curry's victory, but also helped with such initiatives as 2016's pension reform referendum.
Some have noted such convergences; the timely example being in a recent Florida Times-Union article. But for Curry, it's pretty simple.
"I just bring the right people in for the right jobs at the right time," Curry said.