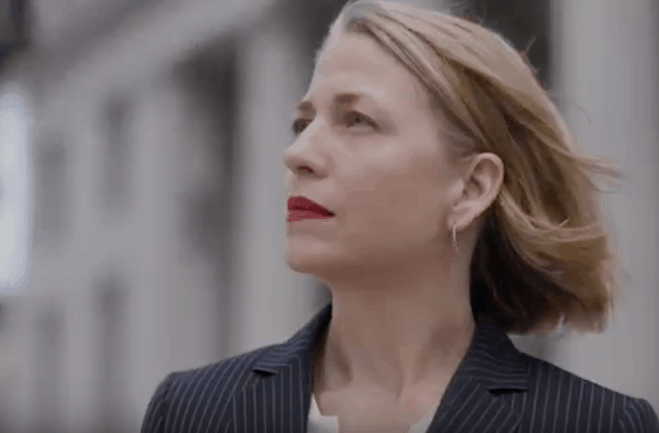 In the midst of the free-for-all battle for the open seat to represent Florida's 27th Congressional District, Democrat Mary Barzee Flores firmly staked out the anti-Trump space Thursday with her first television commercial, calling for the impeachment of President Donald Trump.
Barzee Flores, a lawyer, former circuit court judge for eight years, former public defender, and a federal judge nominee in 2015, announced her campaign will air the first television commercial in the crowded field, and it will focus entirely on calling for Trump's impeachment. Her 30-second debut ad, "Impeach," is being released on the internet Thursday, and will air on cable in the Miami market before and after the State of the Union speech next Wednesday.
"Donald Trump will have his say at the State of the Union speech, but we're going to make sure our voices are heard too," Barzee Flores stated in a news release issued by her campaign. "We must impeach Donald Trump, every day he stays in office, is an affront to our democracy and a threat to our country. As a former federal public defender, state court judge, and nominee to the U.S. District Court bench, I believe that this president's behavior satisfies the legal requirements of impeachment and that we have a moral duty to hold him accountable – and I'm more than ready to do just that."
With that, Barzee Flores goes to the airwaves with her opposition to Trump as a principal issue in a race that has drawn nine Democrats and six Republicans all seeking to succeed retiring Republican U.S. Rep. Ileana Ros-Lehtinen, in a district that Hillary Clinton carried by 20 points in 2016.
It's not a new position for her. She publicly called for impeachment in an op-ed in the Miami Herald in November, and offered her thoughts on the matter to the New York Times for an article on Tuesday, calling Trump, "dangerous."
For the Democratic primary nomination she faces state Sen. Jose Javier Rodriguez, state Rep. David Richardson, Miami City Commissioners Kristen Rosen Gonzalez, and Ken Russell, former Miami Herald investigative reporter Matt Haggman, Michael Hepburn, Mark Anthony Person, and Marvin Dunn. The Republican field includes Miami City Commissioner Bruno Barreiro, former Miami Dade School Board member Raquel Regalado, Gabe Ferrer, Maria Pedro, Bettina Rodriguez-Aguilera, and Gina Sosa-Suarez.
In her commercial, Barzee Flores gets right to it. As she speaks, words appear on the screen defining grounds for impeachment, "Treason, Bribery, or other high Crimes and Misdemeanors," followed by images of Trump on the phone, headlines relating to the FBI probe, white supremacists marching in Charlottesville, and a Trump International Hotel.
"As a former judge, I can tell you there's a reason the founders made the rules for impeachment different from a criminal trial. They gave Congress the power, and responsibility, to remove a dangerous president," she said. "Donald Trump has abused his power, obstructed justice, encouraged hatred and violence, and used his office to further enrich himself and his family."
"I'm Mary Barzee Flores, and I approve this message because it's time to impeach Donald Trump and remove him from office," she concludes, looking into the camera.